Janette Haggar
BFA 94, MA 00
Returning to an art practice with a new force and vision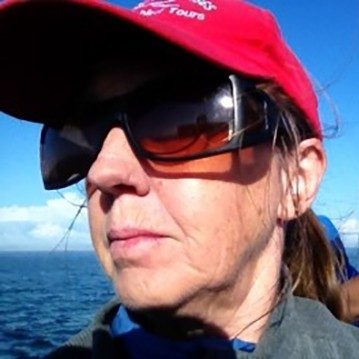 An artist, researcher and teacher, with thirty of teaching and arts practice.
I am a practicing Artist - a ceramics sculptor who has expanded her practice to include printmaking, collage and painting.
I am a Researcher. My interests include community-based art education, andragogy, teacher education and social transformation through the arts
I am a Teacher. My teaching experience includes pre-school to high school arts programming both school and community based. At the university level, I have taught undergraduate courses including foundations in pedagogical practice and theory, community based arts education and pre-service teacher training.
Tell me about yourself — Who are you?
My name is Janette Haggar. I am an artist who has returned to her art practice with new force and vision. I am an art educator who rejoices in teaching both children and young adults. I am a lifelong learner who continues her quest for new knowledge and ways of making that enhance my professional art and teaching practice.
How did Concordia's ARTE program prepare you for what you are presently doing?
I came into the ARTE program with the goal of becoming a better art teacher, to learn about the nature of creativity and how learning about yourself and the world around can be enhanced through teaching art. When I began my studies in ARTE I was most fortunate to have professors that reflected the attitude and passion fostered during my early community teaching.
I was afforded a life changing opportunity to teach in the Department of Art Education on completion of the Master's Program. Teaching Art Education at the undergraduate level has challenged and changed my attitudes towards art, pedagogy and the notion of community.
Describe one of your positive formative experiences while you were in the program at Concordia
If I were to choose one it would be as a graduate research assistant for Prof. Szabad-Smyth in her study for the Women's Y Project. During this two year art project, I learned the intricacies of building a learning community that brings people together for a common purpose. In this case it was to create a public work of art to enhance a shared space. The participants were a group of women, strangers at first, who lived in the same vicinity. From the first day of introductions to the unveiling of a mosaic mural conceptualized and created solely by the participants, I gained the understanding, knowledge and experience that would later frame my definition of community art education.