Gary Goodacre
MA 02
Engaging the public at the National Gallery of Canada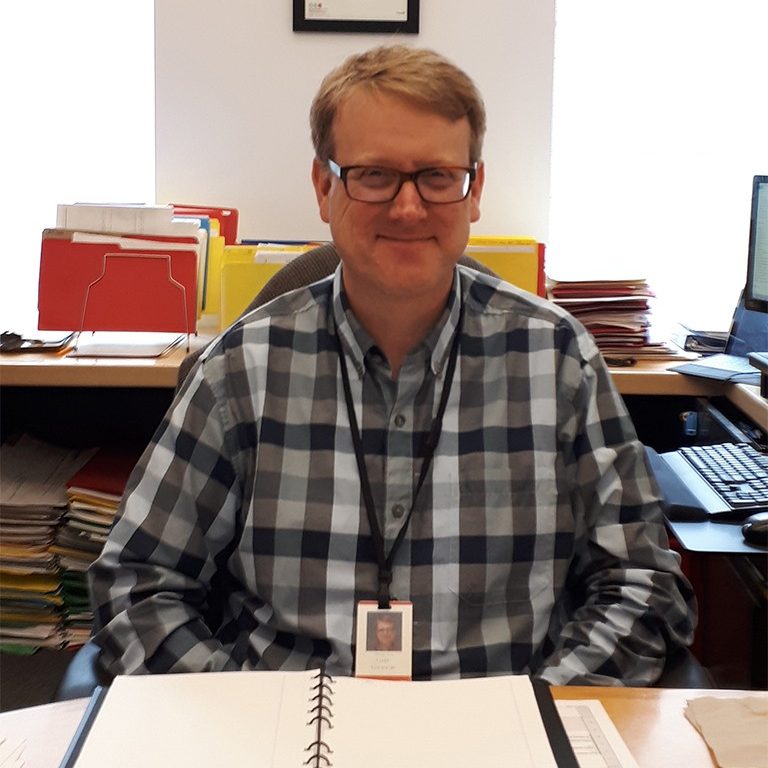 Gary Goodacre is currently Chief, Education and Public Programs at National Gallery of Canada in Ottawa. Previously he worked as Manager, Youth, School and Family Programs at National Gallery of Canada. He graduated with a Master of Arts in Art Education from Concordia University in 2002.
Tell me about yourself — Who are you?
I'm a mid-career museum professional and consider myself very fortunate to have had wonderful opportunities working at national museums in Ottawa, and attending excellent post-secondary learning institutions such as Concordia.
I became interested in visual art when I was young. I completed the BFA program at the University of Ottawa and then graduated with a BEd degree from Queen's. After working at the Aviation Museum developing community and outreach programs, I came to Concordia to pursue a Master's degree in Art Education. From there, I began working at the National Gallery of Canada. I currently head up the Education and Public Programs department.
What are you doing right now? How does your present work relate to art and art education?
Since December 2015, I have headed up the Education and Public Programs Department at the National Gallery of Canada. My role is to vision, manage and execute a broad range of activities and programs for diverse publics on site, offsite, and online. I am accountable for all aspects of interpretive planning and program delivery designed to increase attendance and build audience engagement at the National Gallery. Prior to this, I was the Manager of Youth and School Programs for 15 years, managing the planning, development, implementation and evaluation of educational programming for school groups, families, youth and adults, including visitors with special needs.
How did Concordia's ARTE program prepare you for what you are presently doing?
Concordia's ARTE program allowed me to complement my work experience with a solid base of art education theory in order to make the transition to an education team in an art institution. My thesis topic (how non-experts interpret contemporary art through dialogue) was very relevant to my work in a Gallery setting, and the research I conducted during my time at Concordia is something I have put into practice, and built upon steadily, throughout my career. It's difficult for me to imagine occupying my current role had I not undertaken studies at Concordia and focussed my professional interest on trends and issues around informal learning in galleries.
Describe one of your positive formative experiences while you were in the program at Concordia
One experience I valued tremendously was the opportunity to work with the staff at the Leonard and Bina Ellen Gallery to develop educational programming. It was during this time that I came to really understand that setting the stage for viewers to feel comfortable relying on their lived experience—coupled with some close observation of the artworks—would truly empower them to interpret art in personally meaningful ways. I don't think I truly understood that interpretations of artworks are provisional and can develop over time before engaging in my studies at Concordia. This understanding, of course, is foundational and has informed my practice as an art educator ever since.