Dominique Turk
BFA Studio Arts 14, BFA Community Based Art Education 17, MA 19
Empowering youth through photography, group-based discussion and story-telling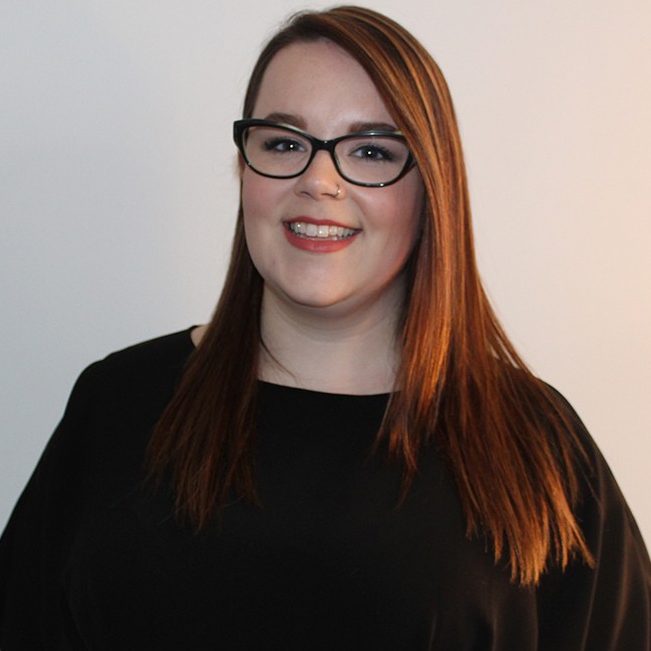 My name is Dominique Turk, I recently completed my Master of Arts in Art Education at Concordia University. Prior to my masters, I completed a Bachelor of Fine Arts in Studio Arts, as well as a second Bachelor of Fine Arts in Community Based Art Education. In terms of my art practice, my work consists mostly of large scale acrylic paintings and drawings using non traditional materials. I explore themes related to traveling, identity and memory.
What are you doing right now? How does your present work relate to art and art education?
I am currently working for a not-for-profit organization called LOVE Quebec, which focuses on helping empower youth through photography, group based discussion and story-telling. The youth I currently work with come from a variety of backgrounds and difficult/traumatic situations. My role as a youth program coordinator is to develop and lead Media Arts and Leadership Programs in schools across Montreal. I am currently working in eight schools, with nearly 100 youth. I also lead visual art workshops for the LOVE youth at the new youth space, Studio2, at the MMFA.
How did Concordia's ARTE program prepare you for what you are presently doing? Describe one of your positive formative experiences while you were in the program at Concordia.
My studies in Art Education prepared me with the necessary tools to adapt my art lessons and better understand the needs of the youth I work with. My community art education placement at JFK High School in the WOTP program was my first experience working in a community setting with youth. The experience taught me how learning through the arts can take place in many forms, and how art education, in particular, can be used as a way to give students with difficulties a voice.