Distinguished Professor Emeritus, Political Science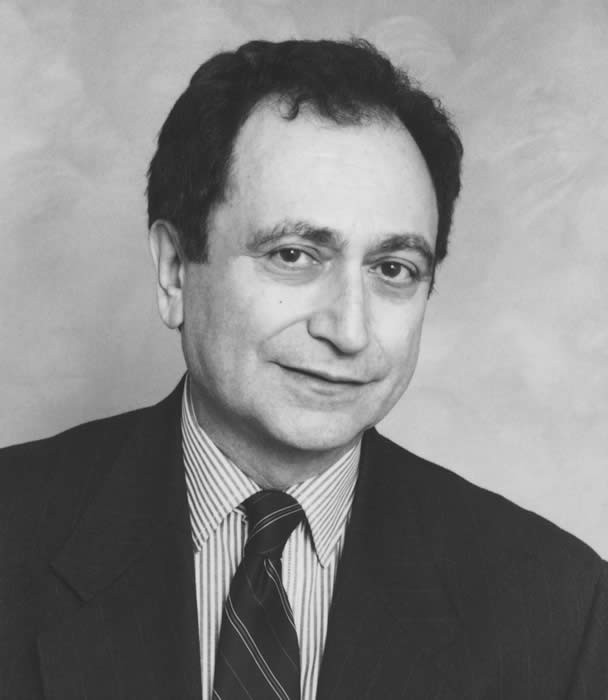 Henry Habib is an outstanding teacher, a highly respected scholar and a model academic citizen. He has held the rank of Full Professor of Political Science since 1975.
He was the founder of the Department of Political Science at Loyola College in 1961, and Chair of the Department during its formative years, 1961-1969. Subsequently, he was Chair of the Department at Concordia University from 1982 to 1998.
In all his years as chair, his relations with colleagues and students have been characterized by mutual respect and a concern for the welfare of the department and all its members. The remarkable longevity of his tenure as chair is indicative not only of the confidence of his colleagues and of our students - it also reflects the measure of his commitment to the department and the university.
Henry Habib was a recipient of the John W. O'Brien Distinguished Teaching Award in 1985. This was a tribute to his sustained outstanding performance as a classroom teacher and student advisor. His course evaluations since then show that he has remained a superb teacher, held in high esteem by his students.
He is also a highly respected scholar and authority on the politics of the Middle East, and has published two books, articles and book reviews. He is frequently invited to speak and comment on the politics of the Middle East. He was Visiting Professor in Islamic Studies at McGill University from 1998-2007 at the University of Ottawa from 2003 - present.
During his career at Concordia, Dr. Habib served on many committees and academic bodies. He has been a member of the Board of Governors, almost continuously, since 1971. As a member of the Board, he has been asked to serve on many of its most important and sensitive committees. He is at present a Governor Emeritus of the Board.
Education
PhD, McGill University
Courses
POLI 31 International Public Law
POLI 312A International law and Diplomacy
POLI 391 Middle East and Global Conflict
POLI 487H Politics of Egypt
POLI 487Q Politics of Iraq