About the department
The Department of Political Science is an active department within a growing and innovative university. We pride ourselves on an open and transparent micro-political culture, and we encourage deliberative democracy in the classroom, in our academic functions, and in departmental decisions.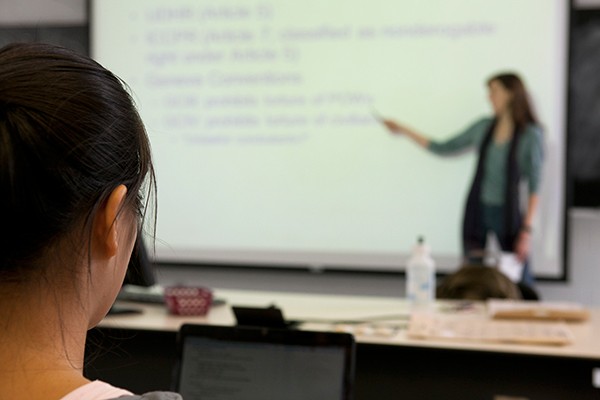 Our Mission

Our purpose is to lead students to develop self-sustaining, critical and evaluative thought, which is central to our democratic society. The department is not limited to any one perspective on political science, nor to any orthodoxy regarding methods, approaches, or theories in the discipline.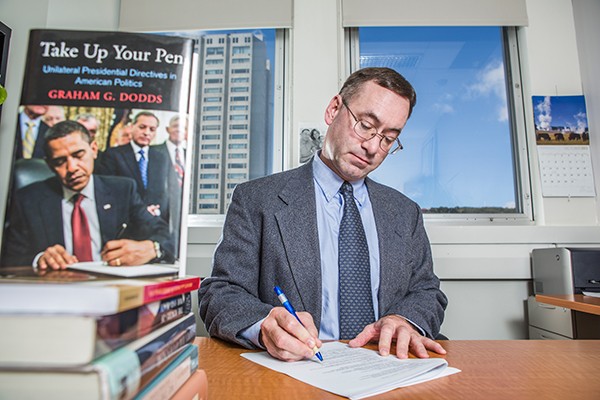 Our Faculty
Our faculty members are active researchers who contribute to the field in the areas of constitutional law, comparative politics, policy making, political theory, international relations, public administration, Canadian politics, Quebec politics, nationalism, federalism, and public opinion.

Department Research Related Events and Speakers
Frederica Genovese (Essex) on Wednesday September 14 from 1:00-2:00 in room H 1252
Talk Title: Climate action from abroad: assessing mass support for cross-border climate compensation
Nicole Wu (University of Toronto) on Friday September 30 from 1:00-2:00PM in room H-1220
Talk Title: "Restrict Foreigners, Not Robots": Attitudes Toward Globalization and Automation in the US
Christopher Cooper (University of Ottawa) on Friday October 14 from 1:00-2:00 in room H-1220
Topic: Canadian public administration, title to be confirmed
Anna Boucher (University of Sydney) on Wednesday October 26 from 1:00-2:00 in room H-1220
Talk title: What 907 court cases tell us about sexual violence in the workplace, and what they miss out? The Migrant Worker Rights Database, an empirical analysis
Kelebogile Zvobgo (William and Mary) on Friday November 11 from 1:00-2:00 in H-1220
Talk Title: Costly Signals in the International Human Rights Regime: Why States Withdraw Treaty Reservations
Michael Manulak (Carleton University) on Friday November 25 from 1:00-2:00 in H-1220
Talk Title: Change in Global Environmental Politics: Temporal Focal Points and the Reform of International Institutions
Subscribe to this Google Calendar to add the dates of the Political Science Department Speaker Series to your calendar: https://calendar.google.com/calendar/u/0/rcid=NzZvOXJlYzJkcnA1OW8ydjNmbzVqaDhiZTBAZ3JvdXAuY2FsZW5kYXIuZ29vZ2xlLmNvbQ
Immigration Research Reading group – Fall 2022
Concordia Research Chair on the Politics of Immigration
Led by Mireille Paquet, the reading group is open to any interested student and faculty. Participants are only responsible for reading and discussing the text assigned for each meeting date. This a stress-free environment that welcomes Concordians with an interest in immigration studies, from all levels of knowledge and disciplines. We look forward to meeting you !
For the Fall 2022, we will meet in person in H-1220. Please contact Sara Pustol to signal your interest in participating and to be added to the list for reminders and copies of papers: saraania.pustol@concordia.ca
Readings:
September 30, 2022, 10:00 to 11:30, H-1220
Boucher, Anna, Gerda Hooijer, Desmond King, Isabelle Napier, and Marc Stears. 2021. "Covid-19: A crisis of borders." PS: Political Science & Politics 54 (4): 617-622.
Radil, Steven M., Jaume Castan Pinos, and Thomas Ptak. 2021. "Borders resurgent: towards a post-Covid-19 global border regime?." Space and Polity 25 (1): 132-140.
Recchi, Ettore, Emanuel Deutschmann, Lorenzo Gabrielli, and Nodira Kholmatova. 2021. "The global visa cost divide: How and why the price for travel permits varies worldwide." Political Geography 86 (102350) : 1-14.
October 21, 2022, 10:00 to 11:30, H-1220
Hunter, Lori M., and Daniel H. Simon. 2022 "Time to Mainstream the Environment into Migration Theory?" International Migration Review, https://doi.org/10.1177/01979183221074343
Peter Esaiasson, Nazita Lajevardi & Jacob Sohlberg. 2022. "Reject, limbo, and accept: the effect of migration decisions on asylum seekers." Journal of Ethnic and Migration Studies 48(15): 3469-3483.
November 18, 2022, 10:00 to 11:30, H-1220
Igarashi, Akira, Hirofumi Miwa, and Yoshikuni Ono. 2022 "Why do citizens prefer high-skilled immigrants to low-skilled immigrants? Identifying causal mechanisms of immigration preferences with a survey experiment." Research & Politics 9(2) : https://doi.org/10.1177/20531680221091439
Neureiter, Michael. 2021. "The Effect of Immigrant Integration Policies on Public Immigration Attitudes: Evidence from a Survey Experiment in the United Kingdom." International Migration Review : https://doi.org/10.1177/01979183211063499
December 9, 2022, 10:00 to 11:30, H-1225.12
Del Real, Deisy. 2022. "Seemingly inclusive liminal legality: the fragility and illegality production of Colombia's legalization programmes for Venezuelan migrants." Journal of Ethnic and Migration Studies 48(15): 3580-3601.
Hammoud-Gallego, Omar. 2022. "A Liberal Region in a World of Closed Borders? The Liberalization of Asylum Policies in Latin America, 1990–2020." International Migration Review 56(1): 63–96.
Concordia University Research Chair
The department is also home to a Concordia University Research Chair on the Politics of Immigration, held by Dr. Mireille Paquet. The Chair support researchers and students conducting research on emerging political dynamics associated with immigration. The Chair is also responsible for hosting workshops, seminars and a reading group.