12th Edition of Festival Bloomsday Montréal
Saturday 10 June to Friday 16 June
A celebration of Irish-Montreal heritage, culture and literature. In-person and online.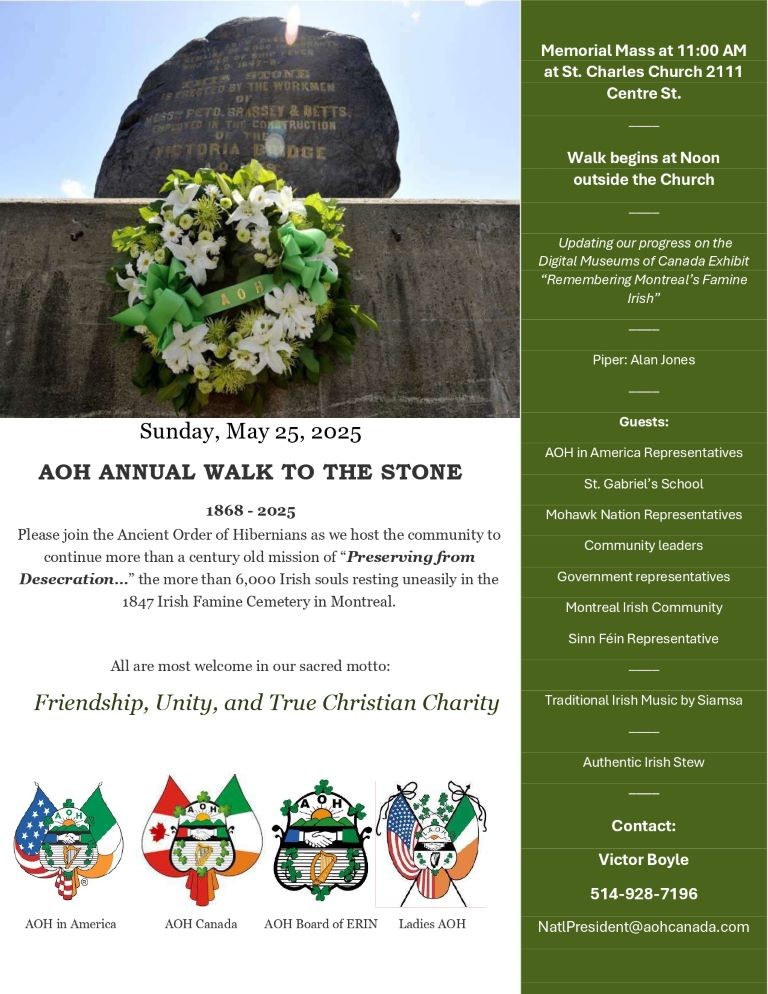 Festival Bloomsday Montréal president Kevin Wright invites Montrealers and global citizens everywhere to this Irish culturefest of music, literature, film, pubbing and eye-opening discussion starting June 10 through to Bloomsday itself, June 16, when local performers bring scenes from Ulysses to life. Venues for this year's festival include Westmount Baptist Church, Atwater Library, Westmount Library, downtown Montreal pubs, Concordia University and the Segal Centre. Most events are free or pay-what-you-decide.
For the entire event schedule, venues, updates and registration information: bloomsdaymontreal.com or 579-423-5022.