Canadian Journal of Irish Studies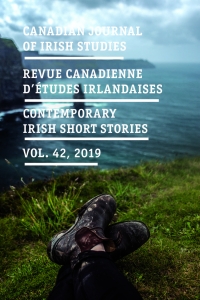 The Canadian Journal of Irish Studies/ Revue canadienne d'études irlandaises (CJIS/RCÉI) is the official scholarly publication of the Canadian Association for Irish Studies. Founded in 1974, it is currently edited at the School of Irish Studies at Concordia University, Montreal. As the journal of record for Irish Studies in Canada, the CJIS/RCÉI publishes articles, reviews, and other forms of creative expression which promote an understanding and appreciation of Irish history and culture in their broadest terms. It has a special focus on the Irish experience in Canada and in the other countries of the Diaspora. It encourages a variety of critical and methodological perspectives and welcomes in particular multi- and interdisciplinary approaches as well as explorations of visual, material, and spatial culture.

For information on the Canadian Journal of Irish Studies please contact cjis.rcei@concordia.ca.