GINA CODY SCHOOL
STUDENT INITIATIVES
Help Gina Cody School students create, compete and learn.
About Student Initiatives
At the Gina Cody School of Engineering and Computer Science, student-led initiatives enrich the experience of undergraduate and graduate students alike. Initiatives include everything from building a rocket in the basement of the Hall building to representing Concordia in hackathons and technical competitions worldwide.
No matter the challenge, our students take what they're learning beyond the classroom and run!
By participating in extracurricular activities, students learn new skills, and most importantly — gain real world experience.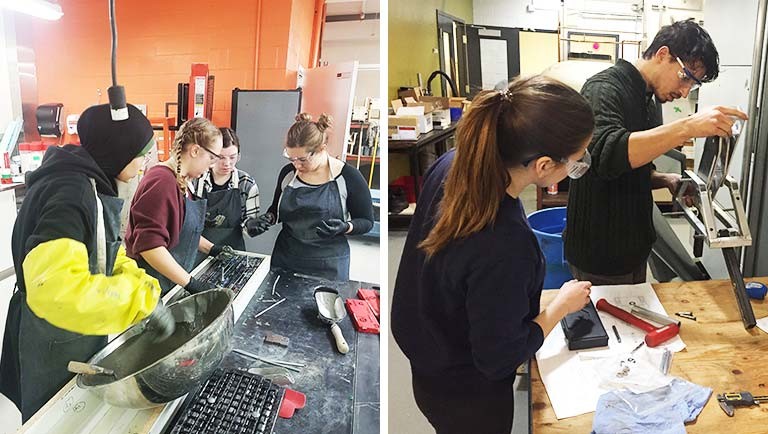 Gina Cody School students work on a concrete toboggan frame.
Some recent achievements of our student clubs include:
Space Concordia: first place in rocketry design at the Base II Space Challenge 2021
Concrete Toboggan: second place overall at the 2020 Great Northern Concrete Toboggan Race
SAE Concordia, Formula Racing: fifth place overall at the 2021 Formula SAE Knowledge Event
These accolades for student-led initiatives bring pride, prizes and international attention to the quality of education at the Gina Cody School and recognize the high calibre of our students.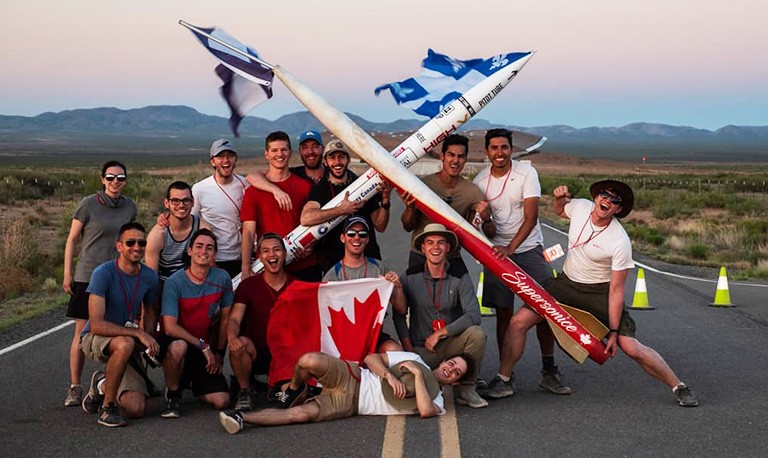 Space Concordia, rocketry division in 2018.
Student initiatives often lack the funding necessary to execute their ideal programming, or to ensure equal participation of interested students. In some cases, long-time sponsors have pared back support due to the pandemic, and faculty-based funding has been exhausted.
It can be expensive for students to take on these projects, which incur expenses such as:
purchase of equipment and materials for design-intensive prototypes;

manufacturing of components;

rental of external facilities;

competition registration fees and travel.
Please give to the Gina Cody School Student Initiatives Fund today, and support these valuable opportunities for experiential learning. Your generosity will help Gina Cody School students collaborate, network, and above all enhance their engineering education experience.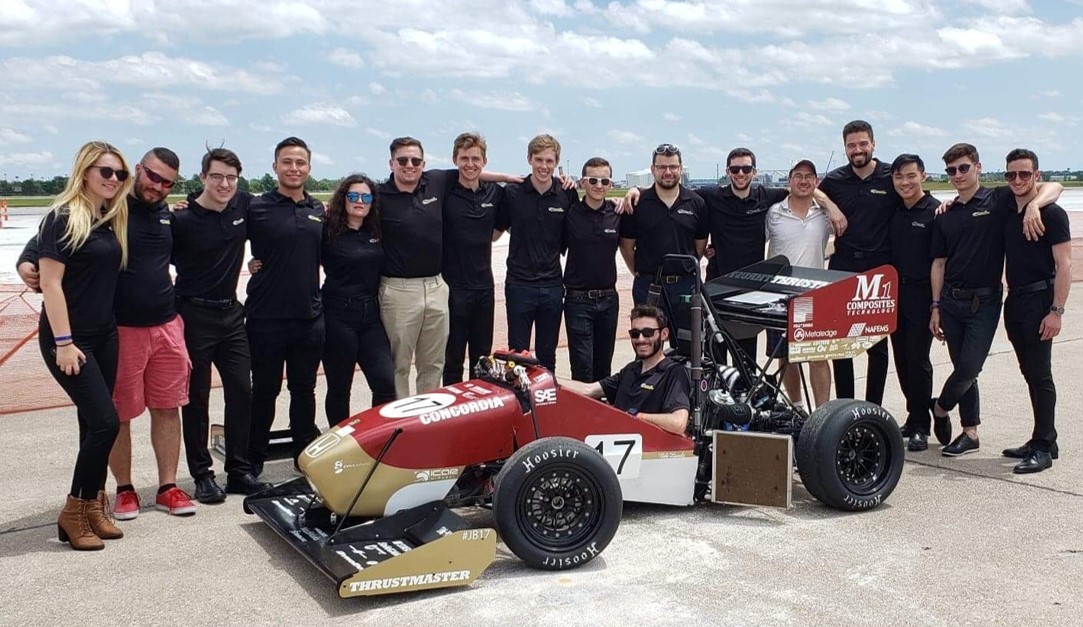 Concordia SAE's Formula 1 team
Help Gina Cody School students create, compete and learn.
We welcome the opportunity to help make your philanthropic priorities a reality.
Contact us at giving@concordia.ca or 514-848-2424, ext. 3884