Susan Edey helps strengthen Concordia's engagement with Montreal communities
The newly appointed senior director of community engagement and social impact leads teams dedicated to supporting positive social change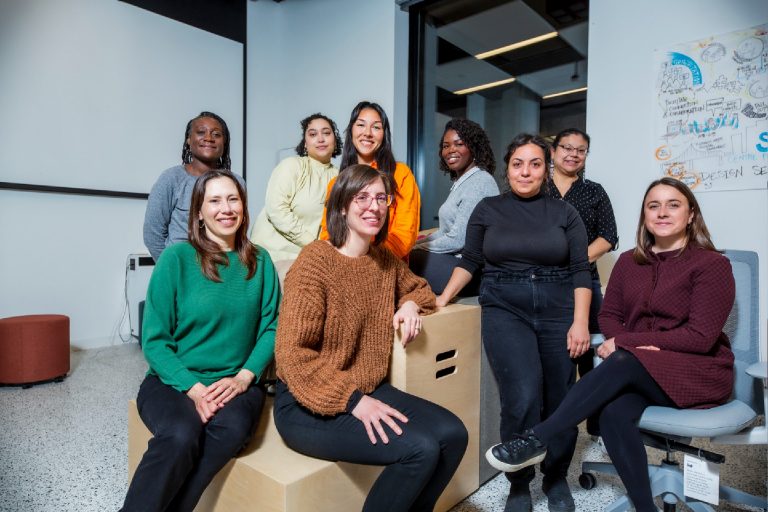 Susan Edey stepped into her new role as Concordia's senior director of community engagement and social impact on February 20, 2023.
Edey will build on her 10 years at the university of strengthening active engagement with Montreal communities through such initiatives as the University of the Streets Café, the Living Knowledge event series and Enable Montreal.
"I'm very pleased to welcome Susan to the role. Having successfully assumed increasing levels of responsibility in the field of community engagement at Concordia and progressively senior leadership roles over the past decade, her recent term as interim senior director demonstrated that she's a perfect fit for this position," says Anne Whitelaw, provost and vice-president, academic.
"Her remarkable track record with Concordia since day one of the Office of Community Engagement in 2012, as well as her commitment to equity, participatory processes and social justice, will serve Concordia well as the university continues building its reputation as a national leader in community engagement and social impact."
"I'm honoured to have the opportunity to lead the amazing staff at the Office of Community Engagement and the SHIFT Centre for Social Transformation," says Edey.
"Their creativity, resourcefulness and commitment to connecting with and supporting social change actors in Montreal is inspiring. I have had the privilege of working and learning with many different colleagues, mentors and partners over my time at the university and I look forward to continuing to collaborate with many of them as we work to develop a community-informed vision for Concordia's future."
Edey earned an MA in media studies from Concordia in 2012 and also holds a BComm in business studies from the University of Alberta. During her career at Concordia, she coordinated the cross-institutional consultation around the university's Embrace the City, Embrace the World strategic direction, drafted the resulting four-part strategy and served on the Experiential Learning Advisory Committee and the SHIFT Interim Leadership Team.
More recently, Edey held the role of SHIFT Program Manager, overseeing and championing SHIFT's core initiatives during the first phases of its implementation, designing innovative participatory funding programs that have resulted in $500,000 in funding for transformative projects.
In fall 2022, under Edey's leadership, the Office of Community Engagement and SHIFT teams opened their new community-oriented collaboration space on the ground floor of Concordia's J.W. McConnell Building.

Anyone working on a community-engaged or social-change-related project is invited to visit the SHIFT Centre during co-working hours every Tuesday and Thursday afternoon.
Find out more about Community Engagement at Concordia.
---