Concordia sends leading sustainability researchers to the 27th United Nations Climate Change Conference
The university's delegates believe in the UN summit's ability to instigate substantial transformation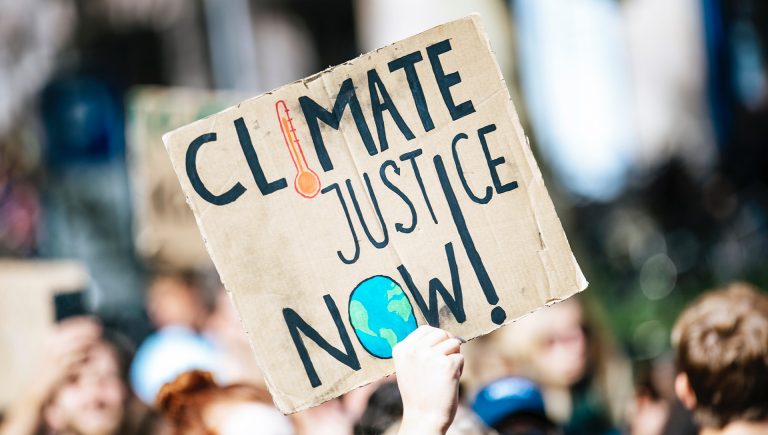 As the world struggles to get global warming under control, Concordia's leading climate change researchers are joining thousands of nation heads, scientists and policymakers in Sharm el Sheikh, Egypt, for this year's United Nations climate summit.
This 27th annual UN Climate Change Conference, known as COP27, began November 6. For two weeks, diplomats and leaders will gather for negotiations aimed at achieving commitments to limit global temperature increases.
At last year's summit in Scotland, which Concordia representatives also attended, countries agreed they must immediately do more to prevent a dangerous rise in global temperatures. This year, discussions both about how to measure states' pledges and who should pay the costs of global warming are expected to dominate the conference.
Concordia at COP27
With Concordia's commitment to the UN's 17 Sustainable Development Goals (SDGs) in 2020, the university has shown that it takes seriously its social responsibility for making our world more sustainable and equitable.
Concordia placed among the best 100 universities internationally in the 2022 Times Higher Education Impact Rankings, which tracks the progress of the international higher education sector toward helping to achieve the SDGs.
Concordia was also named fifth best in the world and second in Canada in the category of Sustainable Cities and Communities, which measures universities' sustainability research, role in supporting arts and heritage and internal sustainable practices.
The university's delegation to COP27 includes some of the world's leading voices at the forefront of global climate and sustainability conversations.
They include Matthias Fritsch, philosophy professor in the Faculty of Arts and Science, Carmela Cucuzzella, Concordia University Research Chair in Integrated Design and Sustainability for the Built Environment (Tier 2), and Mostafa Saad, a PhD candidate in building engineering at the Gina Cody School of Engineering and Computer Science.
Matthias Fritsch
Matthias Fritsch: "What's going on at the COP is not just 'blah, blah, blah.'"
Fritsch, who studies environmental ethics, says despite the summit's flaws, it remains one of the only opportunities for the global community to come together to discuss collective actions for tackling climate change.
He stresses that climate change is a problem that can only be solved by cooperating at the global scale and going beyond individual interests. "Every individual is competing for the collectively shared resource, which is the climate, so that's why you have a global collective action problem," Fritsch says.
But he maintains that one way to solve this dilemma is "getting people to talk to one another" to find a common solution. "I don't think what's going on at the COPs is just 'blah, blah, blah,'" Fritsch says.
"You get all the countries on earth talking to one another about the problem. The mechanism is flawed in many ways, but at least they are talking and, in principle, capable of passing agreements that address the problem."
But Fritsch adds that he believes fossil-fuel interests still have too much power at the negotiations, especially compared to the most climate-vulnerable populations in the Global South.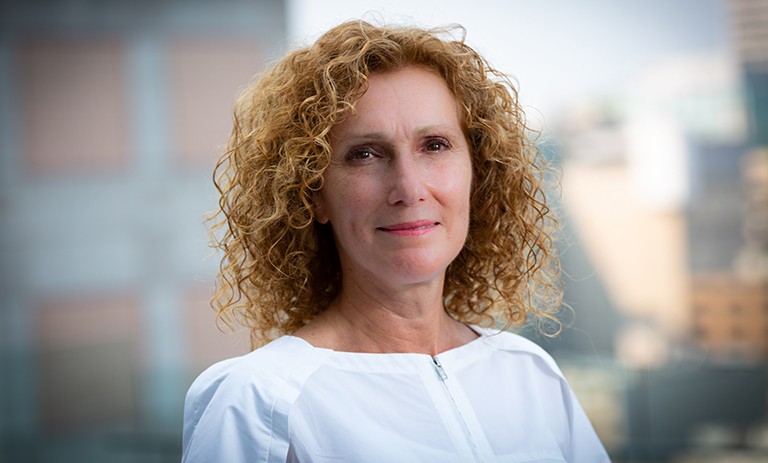 Carmela Cucuzzella
Carmela Cucuzzella: Mobilizing sustainable actions
Cucuzzella, founding co-director of Concordia's Next Generation Cities Institute and professor of design and computation arts in the Faculty of Fine Arts, agrees COP27 is capable of producing action.
She says it's not just the talks happening at the summit that are important, but also the surrounding activism and media commentary which contribute to the discussions.
"All of the protests, art installations, art performances, walks and marches that happen outside the COP venue put pressure on the party leaders to make sure that they are moved to make the right choices," Cucuzzella explains. She notes there is a risk that the protests may be attenuated this year due to the current political context of Egypt.
Cucuzzella, who will be presenting her research at a public conference after COP27 at the American University in Cairo on November 21, studies how artwork, design and architecture can raise awareness about sustainability and engage citizens to take sustainable actions.
She is also working with ARTM, the public transit authority for the Greater Montreal region, on a project that aims to understand why some cities around the world have a much larger public transport ridership compared to Montreal.
"To answer that question, we are building a very extensive analytical tool that puts together layers of the city — for example, the shape of the public transport system, the climate, the shape of the city and much more — and then we compare that with 15 comparable cities around the world," says Cucuzzella.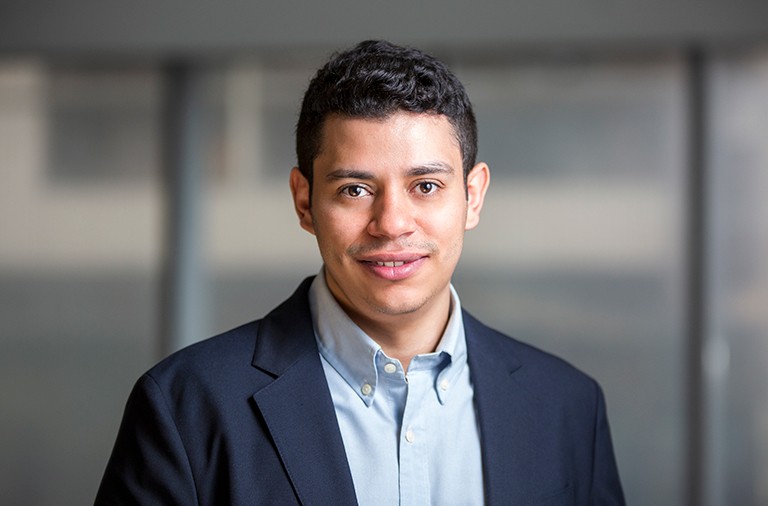 Mostafa Saad
Mostafa Saad: Building sustainable cities
For doctoral candidate Saad, one of Concordia's 2022 Public Scholars, COP27 is an opportunity to showcase the important research being conducted at the university on sustainable cities. He studies how to retrofit buildings to make them more energy efficient while making sure new solutions don't emit large amounts of carbon.
"I'm looking into how to do that on an urban scale," Saad explains. "So, rather than doing it in one building alone, how can we replicate this on a city scale?"
Saad believes this year's climate conference will be particularly important considering the current geopolitical context and global energy crisis. "The world really needs to discuss the future of decarbonization and carbon emissions," he says.
In addition, Saad says he'll be paying keen attention to the work being done to address the climate crisis across Canada.
"I want to hear from all different perspectives, like the Indigenous perspective, what's happening biodiversity-wise, the effects of rising sea levels, what's happening all over Canada."

Learn more about the Concordia's commitment to the United Nations Sustainable Development Goals.
Concordia faculty and researchers interested in attending next year's United Nations climate conference are invited to contact Andrew Lang at andrew.lang@concordia.ca.
---