Concordia's 4TH SPACE is translating research into action this fall
The season's lineup focuses on health, cities and digital culture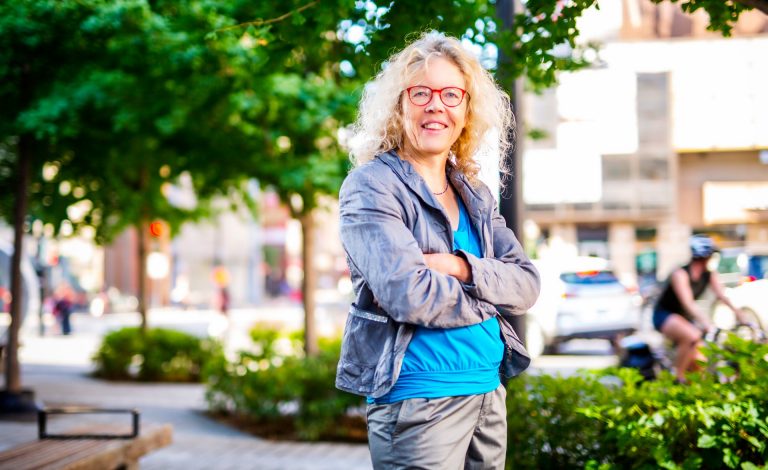 The arrival of September can bring on thoughts of lovely autumn days and the excitement of a changing season. Yet for many Concordians it can also signal the pressures of the new academic year.
Fortunately the university's 4TH SPACE is providing a refuge. From September 3 to 12, the experiential learning venue's Health@Concordia program offers students, faculty, staff and the public an opportunity to actively participate in games, music-making, yoga and more.
It's also a chance to learn about Concordia's multiple health-related resources.
Health@Concordia is one element of Health Matters, the first program in 4TH SPACE's fall 2019 lineup. "Concordia is home to numerous timely, innovative and publicly engaged initiatives and projects focused on health, cities and digital culture," says Anna Waclawek, manager of 4TH SPACE.
"Our fall programming provides the perfect opportunity for our community to showcase the forward-thinking ideas that position Concordians as leaders in well-being and technology, urban futures and digital strategy. I'm thrilled to launch our fall programming by hosting Vicky Boldo in 4TH SPACE to facilitate a blanket exercise."
Focus on health
As part of its Health Matters program, 4TH SPACE is hosting Innovation in Health from September 17 to October 17. Visitors will gain insight into Concordia's research and teaching on leading-edge health prevention and new technologies being considered in clinical psychology, computer science and engineering labs.
From September 17 to 27, Creative Arts Therapies faculty and researchers will explain how art, music, dance/movement, drama and play therapy can enhance mental wellness and maintain, improve or restore physical, psychological, cognitive and social abilities.
At the program's kickoff event on September 17, Sandi Curtis, professor emerita of creative arts therapies, is moderating a discussion on the film Beyond #MeToo and launching her book, Music for Women (Survivors of Violence): A Feminist Music Therapy Interactive eBook.
"Both my film and my book focus on violence against women and how music and music therapy can be effective in not only helping women recover from the violence, but also in transforming the sociopolitical context that currently supports this violence. Male violence impacts the physical and mental health of so many women, and as such it is a social justice issue," Curtis says.
"I love 4TH SPACE — because of its location, layout and mission, it makes it possible to connect the university with the community at large. This is critical to the important work of translating research into action and change in building healthy communities."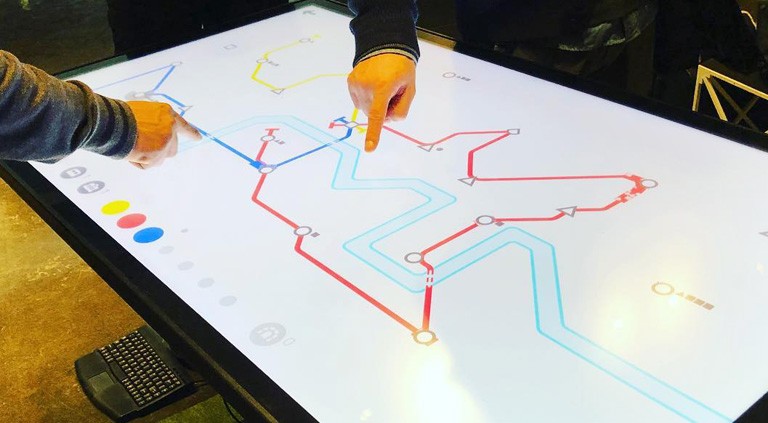 City connections
To remain vital and thrive in the years ahead, our cities must become more environmentally responsive and efficient while staying inclusive, connected, collaborative and resilient.
At 4TH SPACE's NextGenCities LAB, from October 24 to November 29, Concordia researchers will demonstrate through a wide range of city-related events the ways they are thinking about and investigating the future of urban communities.
On the agenda are panel discussions, such as A Path Forward, held by Concordia's Department of Theological Studies; classes, including Indigenous Perspectives, with Elizabeth Fast, assistant professor in the Department of Applied Human Sciences; and workshops, such as Placemaking through Community and Adaptable Design, with Silvano De la Llata, assistant professor in the Department of Geography, Planning and Environment.
On November 4 and 5, the NextGenCities LAB will welcome Laisser son empreinte – La ville Anthropocène. The 32nd Entretiens Jacques Cartier conference brings together Québécois and French thinkers.
November 12, 4TH SPACE will host the official announcement of Concordia's Canada Excellence Research Chair (CERC) in Smart, Sustainable and Resilient Communities and Cities, headed by Ursula Eicker.
"This event is an opportunity to introduce the CERC team, comprised of five new strategic faculty hires. The team is a nucleus where we will work together on specific, yet complimentary, cities-related research areas," Eicker explains.
The members of CERC are also getting involved in NextGenCities LAB events and workshops. "Each of our hires will share booths with colleagues who have similar interests. They will cover biodiversity, philosophy, energy and more."
Digital days ahead
From December 2, 2019, to January 17, 2020, Going Digital? will bring together researchers who will reveal how they are investigating the impact that the digital revolution is having across cultures, economics and societies.

Concordia's Digital Strategy team is leading the program.
Going Digital? events include weekly workshops/edit-a-thons facilitated by Wikipedian-in-residence Amber Berson. Marie Lavorel, postdoctoral fellow at Concordia's Centre for Oral History and Digital Storytelling, is hosting several workshops and events about the Living Archives Vivantes project, a digital repository of life stories by Rwandan genocide survivors.
More details on the lineup will be available later in the fall.

Visit the 4TH SPACE website to learn more about the full listing of fall events and for updates.
---