Concordia welcomes its first Wikipedian-in-residence
Amber Berson will foster digital literacy and informed engagement with the site on campus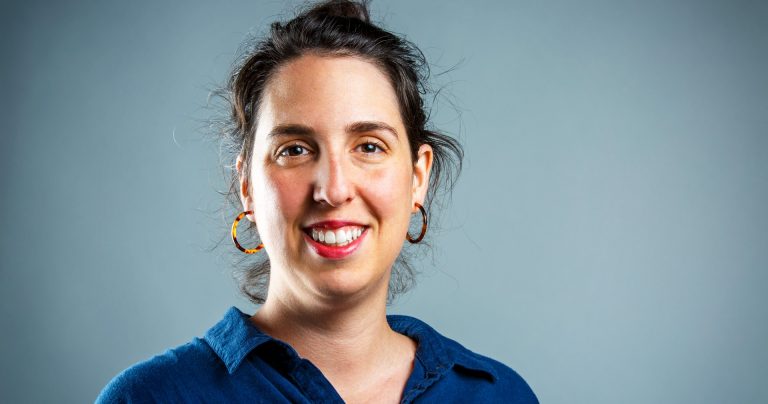 Wikipedia garnered 16.65 billion page views last month. It's the fifth most popular website in the world (according to this page on Wikipedia).
In a bid to support digital literacy on campus and engage with the global community of editors who contribute to the free online encyclopedia, Concordia has hired its first ever Wikipedian-in-residence.
Writer, curator and PhD student Amber Berson comes to the role with extensive experience.
For the past six years she has served as the Canadian coordinator for Art+Feminism, a campaign "improving coverage of cis and transgender women, non-binary folks, feminism and the arts on Wikipedia."
Berson has taught hundreds of new editors from all over the world how to be part of the Wikipedia community, in both English and French. She has also published on the subject, including a widely circulated how-to-be-included guide, and through the Goethe Institute.
Berson works directly with Wikimedia Canada and currently sits on the Programs committee.
The overarching goal of Berson's Concordia residency is the promotion of Wikipedia, digital literacy and the creation of a long-lasting partnership between the Wikimedia Foundation and Concordia.
"As Concordia Library is a proud and longstanding champion of open access and digital literacy, we're particularly excited to see what new avenues for learning and research Amber opens in her new role," says Guylaine Beaudry, vice-provost of digital strategy and university librarian.
What inspired you to apply for this position?
I've been contributing to Wikipedia and training others to do the same, since 2014, primarily through my work as the Canadian coordinator for Art+Feminism.
I am passionate about knowledge accessibility and about the issue of open-access. My teaching recognizes that not all students learn in the same way and it is important to meet students where they are, to teach autonomy, collaboration and compassion.
I have actively dreamed of being a Wikipedian-in-residence and am very excited to see that Concordia (my alma mater) is leading the charge with regards to integrating Wikipedia into the academic context.

What kind of impact would you like your position as a Wikipedian to have?
If I leave Concordia and I sense a quantifiable increase of informed engagement with Wikipedia I will be really happy. More importantly, I want my time here to be focused on narrowing the gender gap and addressing bias on the platform. I feel strongly that these goals are attainable given the work already occurring at the university.

How do you respond when people refer to Wikipedia as an unreliable source of information?
Most people have a poor knowledge of how Wikipedia works. It's true that anyone can add information to the site and that its pages are live and dynamic, and therefore unstable. This could, hypothetically lead to false information existing on Wikipedia — albeit temporarily.
Other users (and now bots) comb recent Wikipedia edits for false information and content that breaks from Wikipedia's mandate. Unlike a static and traditional journal, website or encyclopedia — where incorrect information can also be present — an informed user of Wikipedia can view the rationale behind edits (using the Talk page feature) and can see the edit history because of the platform's ingrained transparency.
An informed user could also revert edits to remove inaccurate additions, or modify content to reflect current thinking.

What are the main projects you hope to undertake during the residency?
Some of the projects I hope to get up and running in my new role as Wikipedian-in-residence include regular training (four this coming year); "coffee talks" to discuss some meatier Wiki content like systemic bias on the platform, or some of the more opaque tools (like how to use Wiki data and what is SPARQL); a collaboratively written feminist and anti-oppression best-practices manual for Wikipedia; as well as some archive work and a few other special projects which are still brewing.
Something I've been dreaming of is a workshop for journalists in which we would discuss what types of article content can help to diversify Wikipedia articles.

How do you see Wikipedia supporting research and teaching at Concordia?
Wikipedia is a tertiary source, an encyclopedia. It's a powerful user-generated tool for knowledge sharing. Concordia's community already uses it as a source of information and hopefully in the future, they will use it to contribute content.

What changes would you like to see within Wikipedia itself?
To echo my colleagues at Art+Feminism, "Wikipedia's idealistic community guidelines — 'be bold' and 'assume good faith' — do not take into account the pervasiveness of online harassment and how it plays out in the lives of women, people of colour, people with disabilities, LGBTQIA+ people, and folks from other marginalized communities."
Further, the reality that the majority of contributors to Wikipedia are white men results in tremendous bias in the types of material on Wikipedia. I hope in the future for that to change.

How can Concordia staff, faculty and students get in touch with you?
I can be reached at: amber(dot)berson(at)Concordia(dot)ca.
After the end of the year, I can be reached through my website.

Find out more about Concordia Library.
---