Ursula Eicker is Concordia's new Canada Excellence Research Chair in Smart, Sustainable and Resilient Communities and Cities
The German physicist brings 2 decades of experience to her role at the Gina Cody School of Engineering and Computer Science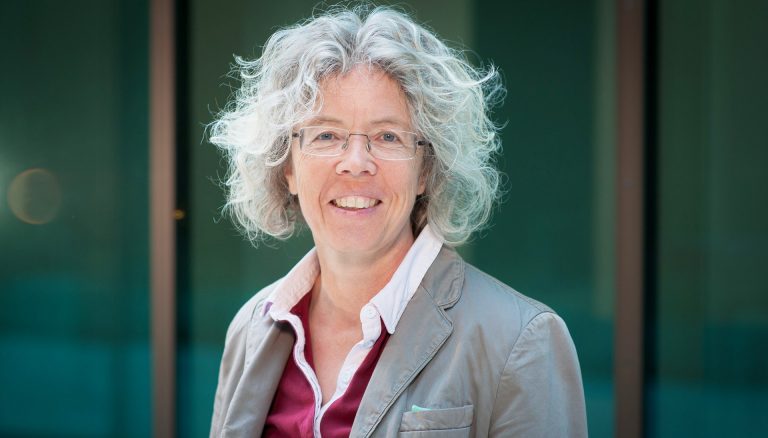 Ursula Eicker has been named as Concordia's new Canada Excellence Research Chair (CERC) in Smart, Sustainable and Resilient Communities and Cities
Eicker brings more than two decades of innovative research and industry experience to the position — which comes with $10 million in funding spread over seven years.
The German physicist, formerly the scientific director of the Research Centre for Sustainable Energy Technologies at the Stuttgart University of Applied Sciences, has directed a number of international projects in the fields of energy-efficient buildings, urban districts and sustainable energy systems.
She will enhance and expand research activities with faculty members and students associated with Concordia's Cities Hub when she joins the Gina Cody School of Engineering and Computer Science this June.
"Being given this role is a great honour and brings a whole new dimension of possibility in terms of pursuing successful international activities in the area of next-generation cities research," says Eicker.
'We're after the big picture'
From solar modules to cooling systems to tech industrialization, Eicker has the distinctive experience of working across sectors, from the lab to the factory and beyond.
Her focus moved from individual energy components to sustainable buildings before shifting toward energy-efficient neighbourhoods and cities.
"Working on the city scale is where it gets exciting as it involves such a complex series of interactions between different sectors. It's high-impact work, and that's what motivates me," Eicker says.
"You can create a fantastic energy-efficient building, but that's just one building in a metropolis. It doesn't change the way the city works. Through the CERC program, we're going to look at things from a much wider angle — we're after the big picture."
Defining the 'smart city'
For Eicker, one of the interesting components of her CERC role will be to help define what it means when we refer to a "smart city," which she maintains involves much more than just implementing new technologies.
"There has to be a unified idea underlying it all, and that idea should be sustainability," explains Eicker.
"I actually prefer the term 'next-generation city,' because it's about where we want to go and how we want to live in the future. Technology and data are just tools to get there."
Eicker is currently working alongside her colleagues at Concordia to come up with defined research topics for co-supervision of PhD students and post-doctoral fellows who will be joining her lab this fall.
The CERC program will organize itself around four interrelated axes: clean energy systems, integrated built-environment design, smart technologies, and collaborative knowledge mobilization and policy implications.
"We're looking at who is doing what within the university and trying to bring together people who can help develop the wider framework of the sustainable city," Eicker adds.
"From engineering to the social sciences, the CERC program will amplify the Cities Hub to provide graduate students a chance to work within an interdisciplinary environment, opening the door for new types of cross-departmental collaboration."
Research 'at the forefront'
Eicker believes the novel research that will take place over the next seven years of the CERC and within the Cities Hub will help establish Concordia as a thought leader within the field of smart, sustainable and resilient cities.
She imagines capitals across the world that already have sustainability agendas will be able to use the hub as a resource for scientific advice and strategies on how to develop their plans for a better, cleaner living environment.
"I believe we will become the leading research centre in this area."

Find out more about Concordia's Canada Excellence Research Chair in Smart, Sustainable and Resilient Communities and Cities.
---