Concordia brings CityStudio to Montreal
The new initiative will bring municipal officials, community members, faculty and students together to build a more liveable, joyful and sustainable city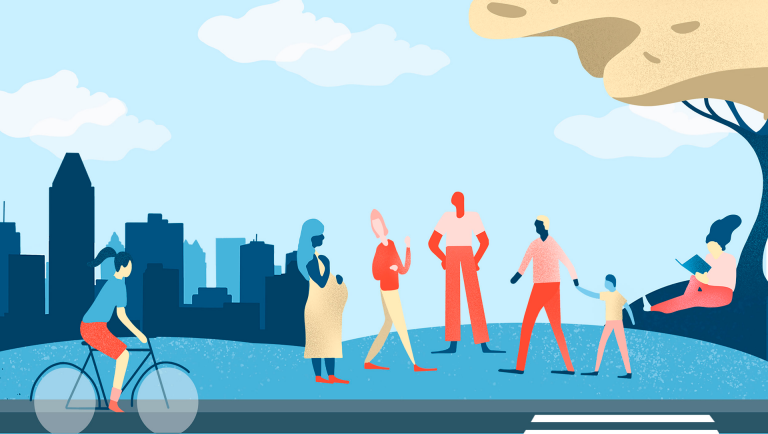 The challenges facing the 21st century city are multi-faceted, and Concordia is leading the way by getting faculty and students directly involved in efforts to address them.
The university is the academic founding partner of CityStudio Montreal, a new platform that brings together municipal officials, community members, faculty and students to design projects that make the city a better place to live, work and learn.
To find out how to plug in, Concordia faculty members are invited to attend an open meeting on February 19 with the founders of CityStudio Vancouver, from which the local initiative draws its inspiration.
The event is being held at Projet Young, a space developed by the second founding partner of CityStudio Montréal, Maison de l'innovation sociale. The third partner is the Espaces temps, which will hold the primary responsibility for organizing projects for CityStudio Montréal.
"CityStudio Montreal will offer students and faculty a unique opportunity to gain insight into the way large cities work on a day-to-day basis and to take an active part in city-related projects," says Nadia Bhuiyan, vice-provost of Partnerships and Experiential Learning at Concordia.
"This is a standout example of hands-on teaching that is a fundamental part of our approach to experiential learning."
Concordia's commitment to being a world-class centre for research, teaching and engagement around cities, and to deep integration with Montreal, is evident in its Embrace the City, Embrace the World strategic direction as well as the online Cities hub.
Under the supervision of experienced faculty and in partnership with involved community members and City of Montreal employees, students will use their imagination and training to create and design projects that address real-world problems.
Both CityStudio ventures — Montreal and Vancouver — share a vision of a more liveable, joyful and sustainable city. They hope to give students the tools they need to succeed in today's economy and effect change in their communities and governments.

Faculty are invited to learn more about CityStudio Montreal at a meeting with the head of CityStudio Vancouver co-founders Duane Elverum and Janet Moore. Join them on Tuesday, February 19 at 5:30 p.m. at the Maison de l'innovation sociale (204 Young).
For more information on CityStudio Montreal and to learn how it can be linked or integrated into your classroom, email: cities@concordia.ca.
---