The future of cities hinges on a critical, collaborative approach to climate change, experts say
Members of Concordia's Faculty of Arts and Science call for more biodiversity, equity and local control in urban settings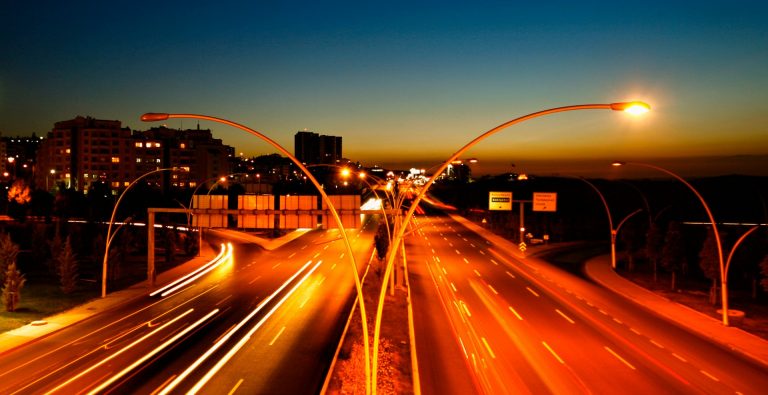 Considering that today's cities are responsible for 70 per cent of carbon dioxide emissions, the question is whether tightly packed urban areas can sustainably accommodate rapid population growth.
"Issues like these necessitate bridging disciplines and getting more people around the table early on," says André Roy, dean of the Faculty of Arts and Science at Concordia. "A broad examination of this kind creates opportunities to go beyond the status quo and envision radical new approaches to urgent problems."
The Faculty of Arts and Science is applying this approach through a number of initiatives, including the Beyond Disciplines event series, a public panel discussion that invites in-house experts to explore a variety of questions from multiple perspectives.
During its fourth season, Beyond Disciplines examined the future of cities in an event on January 22 moderated by Zachary Patterson, associate professor in the Department of Geography, Planning and Environment.
The evening's guest of honour was Seth Schultz, founder of Urban Breakthroughs, an organization that supports cities in meeting ambitious goals in the fight against climate change.
Patterson and Schultz were joined on the panel by Pierre Gauthier, associate professor in the Department of Geography, Planning and Environment; Orit Halpern, associate professor in the Department of Sociology and Anthropology; Meghan Joy; assistant professor in the Department of Political Science; and Carly Ziter, assistant professor in the Department of Biology.
'A phenomena never before seen in history'
Over the course of the evening, panellists identified opportunities for improvement within their own domain as well as instances where greater collaboration could translate into positive impact.
"A political science approach is critical," said Joy, adding that historically the topic of sustainable cities has been understudied in the discipline. She suggested a shift, citing political theorist Warren Magnusson's insistence that we see the city first, then the state. This could open up the focus to examine where the power and governance of these issues rests and what a sustainable city policy agenda would look like, Joy said.
Schultz built on this point.
"Urbanization, climate change, the fourth industrial revolution — these are happening simultaneously, a phenomena never before seen in the history of humanity," he said. "And they all converge on cities."
Schultz added that one of the many roadblocks preventing urban centres from moving forward was a lack of control, specifically over money.
Joy suggested a shift, one that gives more power and protection to cities, in the form of a constitution.
'We need a new urban literature that imagines a different future'
Halpern meanwhile pointed out that representation reflects how we treat the world and posed a challenge to examine definitions of things like cities, citizens and even sustainability. Echoing Joy's suggestion for a new constitution, she added that it should offer the right to citizenship to more people and even to other forms of life and technology.
"This could help us re-categorize nature, culture, rural, urban, human and non-human to produce a more diverse future," Halpern said.
She identified history and science fiction as key tools in understanding where we've come from and where we could go.
"Terms like sustainability, resilience, smartness, intelligence — they all have histories. By exploring the past, we can interrogate our assumptions about the present. We need a new urban literature that imagines a different future."
Halpern pointed out that we could learn a good deal from ecology, which teaches us that diversity is often necessary for systems to adapt to change.
Ziter agreed. "If we can make our cities more biodiverse, as well as more equitable in terms of access, we can do wonders for connecting people to nature," she said.
"If we can do that, we're doing a lot for sustainability."
All the panellists felt the issue demands an integrated approach.
"An interdisciplinary platform like the Beyond Disciplines event series is what we need to break down information silos," Schultz said. "Creative, multi-perspective thinking provides the space to think critically about how we're going to confront climate change."

Don't miss the next Beyond Disciplines event, March 21 from 5:30 to 7 p.m. at the Centre for Structural and Functional Genomics (GE Building) on Loyola Campus (7141 Sherbrook St. W.). Health Myths vs. Facts will feature experts from Concordia's Faculty of Arts and Science discussing the topic of pseudoscience.
---