$10 million for next-gen cities
Concordia has been nominated to launch a search for a Canada Excellence Research Chair in Smart, Sustainable and Resilient Communities and Cities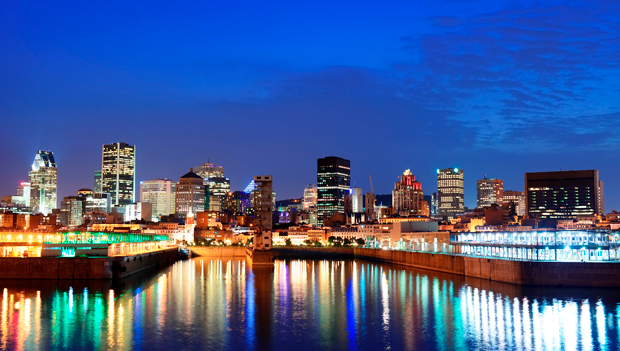 Concordia has received the green light to nominate a Canada Excellence Research Chair (CERC) in Smart, Sustainable and Resilient Cities and Communities.
The position would come with $10 million in research funding, spread out over seven years.
Launched in 2008, the Canada Excellence Research Chairs (CERC) program supports Canadian universities in their efforts to build on Canada's growing reputation as a global leader in research and innovation. The CERC awards are among the most prestigious and generous available globally.
Concordia is one of only 9 Canadian institutions to advance in the CERC competition in the current funding year.
"Over the past several years, our research profile in the area of urban life has grown significantly," says Christophe Guy, vice-president of Research and Graduate Studies.
"Concordia's researchers are reimagining and reinventing ways in which we dwell in and develop metropolitan areas.
"The CERC funding would allow us to continue to advance skills and practices for building and nurturing communities and cities, while establishing an ambitious research program that will have the potential to positively impact and inform government policy and society as a whole."
The new chair holder – who has yet to be identified and on whose hiring the funding is conditional – will build on Concordia's existing strengths in several areas:
Net-zero and energy‐efficient buildings

Clean and renewable sources of energy

Sustainable environmental engineering

Information systems and smart technologies

Urban planning and integrated design

Climate science

The research and training activities of the CERC within Concordia's new 'Smart Cities' cluster will be organized around four interrelated axes:
Clean energy systems for the built environment

Integrated built environment design

Smart technologies and optimized community operation

Collaborative community, knowledge mobilization and policies

"Concordia's capacity to incubate innovation and entrepreneurship within the research community, to work closely with businesses to foster industry's capacity to deliver economic growth, and to apply practice-based approaches to effect change were key to our success in this funding competition," says Guy.
In order to enhance Concordia's expertise in the area, five new tenure-track faculty members will also be hired as part of the cluster.

Read more about research being done as part of Concordia's smart cities cluster.



---