4 Concordia researchers receive more than $1.2M in infrastructure funding
The Canada Foundation for Innovation and Government of Quebec support projects ranging from synthetic biology to digital gambling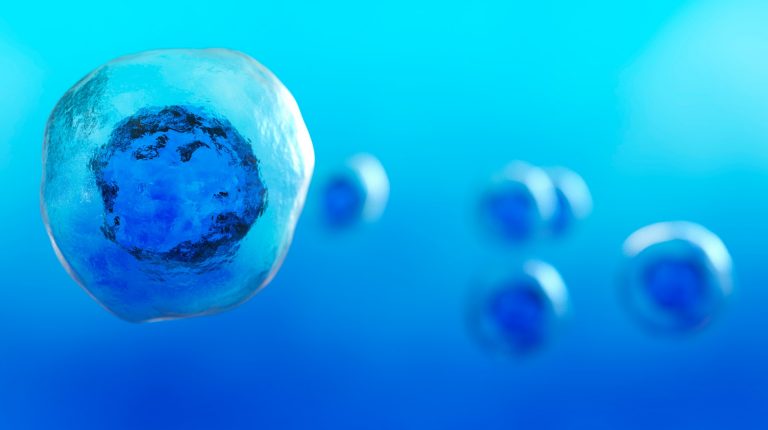 The Canada Foundation for Innovation (CFI) announced August 12 that it will award four Concordia-led projects $642,092 through its John R. Evans Leaders Fund. The Government of Quebec's Ministère de l'Économie et de l'Innovation will match the funds, bringing the total to $1,284,184 for infrastructure funding.
"Ask any researcher in Canada, and they will tell you that you can't do the best science if you don't have the best tools," says Kirsty Duncan, Canada's minister of science and sport.
To provide those tools and help strengthen the country's research capacity, the Government of Canada established the CFI in 1997. This year, Duncan reports that the foundation will distribute more than $61 million across 40 Canadian universities for state-of-the-art research labs and equipment.
"This funding is essential to help provide the underlying infrastructure needs to advance our research initiatives," says Christophe Guy, Concordia's vice-president of research and graduate studies. "The CFI and Quebec funding plays an integral role in helping Concordia meet one of our strategic directions, to double our research."
Duncan adds that the researchers' output provides a wider societal benefit.
"Their groundbreaking contributions to science and research have an enormous impact on the breakthroughs that help make our visions for a better future of Canada a reality."
'Funding from the CFI and the Quebec government is crucial'
Three of the four Concordia projects to receive the CFI and Quebec funding are based in the Faculty of Arts and Science — yet they span a range of academic fields.
The Microscopy Platform for Microfluidics Imaging and Screening of Single-cell Dynamics will receive a total of $200,000.
Laurent Potvin-Trottier, assistant professor in the Department of Biology, is the principal investigator. Potvin-Trottier's laboratory aims to engineer reliable synthetic gene circuits and use them as models and tools to learn more about biology.
"The funding from the CFI and the Quebec government is crucial for the advancement of our research projects. It will enable us to set up a dedicated microscopy platform for long-term microfluidics imaging and screening of single-cell dynamics — a first in Canada," Potvin-Trottier says.
"This will help us toward our long-term goals of engineering cells predictably and reliably so that they can be used in applications, for example in cellular therapies."
The AMPLab for Literary Sound Studies, led by Jason Camlot, professor in the Department of English and Concordia University Research Chair in Literature and Sound Studies, will also receive $200,000.
The AMPLab — Amplitude Lab or Audio Media Poetics Lab — will be used for the SpokenWeb project, a cross-university partnership funded by the Social Sciences and Humanities Research Council of Canada (SSHRC) and directed by Camlot.
"The AMPLab will hold legacy audio equipment and computer software that will allow us to transform large collections of audio cultural heritage materials into digital data. These reels of tape contain unique records of our literary and cultural history that have been kept silent, in boxes, for decades. They would deteriorate beyond repair without the support of this CFI grant, along with Concordia and the Faculty of Arts and Science," Camlot says.
"With the infrastructure to build and equip the AMPLab, the SpokenWeb SSHRC Partnership Grant that I direct will be well positioned to lead the country in activating a vast rage of previously silent archives. This way we can hear our literary and cultural past and understand it in new ways."
Worth the chance
Sylvia Kairouz, associate professor in the Department of Sociology and Anthropology, is the principal investigator for the Collaboratoire pour l'étude des jeux de Hasard et d'Argent Numériques Connectés (CHANCE). The project will receive $700,000 from the two government agencies.
Gambling and quasi-gambling games have become increasingly abundant. CHANCE's research looks at the social experience of these forms of gambling and provides a space for the scientific community, key stakeholders outside the university and the wider public to exchange information.
The project seeks to facilitate the development of scientific knowledge and urgently needed harm-prevention tools and strategies to address new risks arising through gambling and quasi-gambling games.
The final CFI and Quebec-funded project is based in the Gina Cody School of Engineering and Computer Science. The SDN/NFV Security: Compliance-driven Monitoring, Detection and Mitigation, led by Lingyu Wang, professor in the Concordia Institute for Information Systems Engineering, will receive a total of $184,184 from CFI and Quebec.

Learn more about research at Concordia.
---