Entente Canada-Québec grants Concordia $550,000+ for digital learning accessibility
Provincial knowledge exchange network with other institutions will benchmark accessibility levels of existing digital learning environments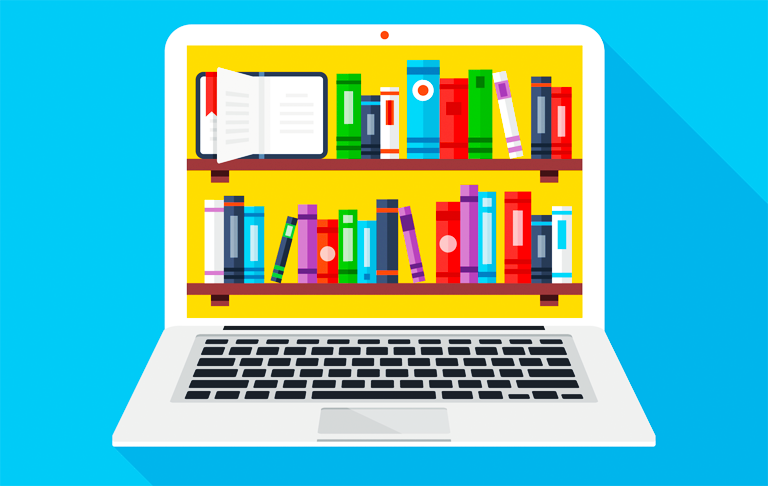 Digital learning environments and tools are becoming increasingly common in higher education. But as institutions work hard to incorporate these rapidly evolving resources, accessibility issues can emerge if universities don't mindfully include all learners.
"If we're not paying attention, we leave people behind as we move forward," says Robert Cassidy, director of Concordia's Centre for Teaching and Learning.
"Concordia is poised to make some tremendous advances in our digital learning environments, and we have to make sure that all of our students benefit, not just some or even most."
To address these concerns, Sandra Gabriele, vice-provost of Innovation in Teaching and Learning and Cassidy drafted a grant proposal to make the university's digital learning environments more accessible.
Entente Canada-Québec, a federal–provincial funding envelope that promotes teaching in the minority language, approved the initiative and will provide more than $550,000 in funding.
Gabriele notes that the grant aims to go beyond the walls of Concordia because many higher education institutions struggle with similar problems. She and Cassidy were able to recruit several partners for the project, including McGill University, Bishop's University, Dawson College, Cégep à distance and Adaptech Research Network.
"We want Concordia to be a leader in thinking about these questions," Gabriele says.
"It makes much more sense to be developing solutions in a networked capacity alongside our partners. The idea is to leverage that capability and commitment to working on these questions together."
Four-pronged approach
In addition to building a provincial knowledge exchange network, the first-year objectives of the project are to benchmark accessibility levels of existing digital learning environments, implement tools to promote accessible designs in learning management systems and jointly design and produce online faculty training programs in Quebec.
Cassidy notes that while professors often want to incorporate new teaching strategies in their curricula, many aren't aware of what options exist.
"We'll create online modules to help professors become more aware of the sometimes hidden accessibility issues and also learn more about Universal Design for Learning (UDL) and designing digital learning environments in terms of accessibility," Cassidy says.
Anna Barrafato, disability accommodation specialist and interim manager with the Access Centre for Students with Disabilities, has been a strong proponent of UDL in her more than 15 years at Concordia. The educational framework contends that there is a lot of variability among learners and that courses must incorporate inclusive environments to reach all students.
She hopes this project will continue to push forward Concordia's mandate on inclusion.
"What I'm excited about is the conversation has started," Barrafato says. "People are thinking about it holistically and how it can impact a lot of users."
Digital strategy
The initiative also coincides with Concordia's larger digital strategy, which aims to engage with the university community and stakeholders in meaningful conversations about the changing digital realities that affect higher education.
The project team is currently asking students, faculty and staff to weigh in on a draft shared vision and roadmap for Concordia's digital strategy.
"The work behind this Entente Canada-Québec project is reinforcing the kind of direction the institution could take," says Guylaine Beaudry, vice-provost of Digital Strategy and university librarian.
"Students are telling us that they need more — or at least the same level of — digital tools that they have now."
Gabriele agrees and notes how many students appreciate the flexibilities and possibilities that come with digital learning environments. More than anything, she wants all Concordia students to benefit from this grant.
"One of the trends for higher education is that there are increased modalities for teaching," Gabriele says.
"All of these new modalities emerge and they're trumpeted as ways for increasing accessibility for students, but not all students benefit from that equally. We're working to address that gap for the sake of all our students."

Learn more about Concordia's Centre for Teaching and Learning and the Access Centre for Students with Disabilities.
---