Have your say on the draft vision for Concordia's digital strategy
The university invites students, staff and faculty to give their feedback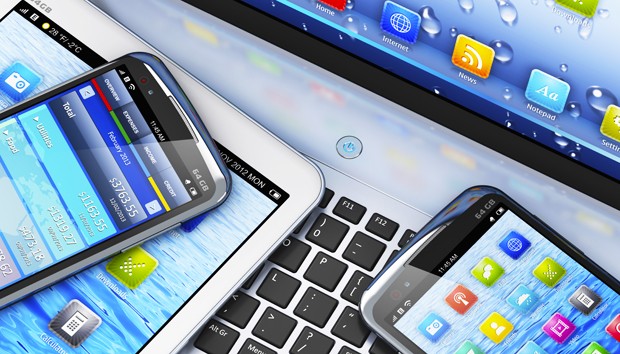 Do you want to know what Concordia has in store for the digital future? Are you curious how new technology will influence the university's teaching and research communities?
Beginning October 1, students, faculty and staff will have the chance to weigh in on a draft shared vision and roadmap for Concordia's digital strategy.
"This is a critical juncture in our work to develop a next-generation digital culture at Concordia that will be grounded in a robust digital strategy — and we are one of the first Canadian universities to do this," says Guylaine Beaudry, the vice-provost of Digital Strategy and university librarian.
Between February and May 2018, the digital strategy project team held a series of public consultation activities with students, faculty and staff. These included group discussions, individual interviews and creative workshops, as well as a student survey.
Concordia also conducted an environmental scan that examined the characteristics of effective digital strategies.
"Being successful means investing in people and culture, and that is something we are committed to doing. It's key that we put users at the centre of our efforts to be digital," says Beaudry.
"It's important for us to understand that the transformation to creating a truly digital culture is an ongoing journey," she says. "While we will experiment boldly — one of our nine strategic directions — we will learn along the way and make adjustments as needed."
The development of a university-wide digital strategy is one of the transformation projects included in the larger Strategic Directions Initiative.
Upcoming community presentations on the draft strategy
"Our draft shared vision and roadmap, which will be unveiled at three upcoming community events, incorporates the feedback and insights we received from our consultation activities," says Beaudry.
The first event is on Friday, October 5, from 10 a.m. to noon on the Sir George Williams Campus. A second event will take place on the Loyola Campus on Friday, October 12, from 2:30 to 4:30 p.m. Students, staff and faculty can also attend a webinar on Monday, October 15, from 2 to 4 p.m.
Community members will have until November 9 to their provide comments.
Key findings from consultations
Through the public consultations, the digital strategy project team wanted to understand the main challenges students, faculty and staff face in relation to their digital experience.
The team also sought to know how the community currently uses technology and their level of satisfaction with the current digital environment. They asked participants to identify areas of improvement they should consider in developing the university's digital strategy.
Among the key findings were:
The value of in-person interaction: digital communications are replacing many face-to-face exchanges, including in the classroom. As a result, members of the community, especially new ones, said they found it increasingly difficult to meet new people within the university.


Better use of existing technology: people suggested shifting resources to maintain and improve existing technology and provide training to facilitate optimal use.


Focus on the user experience: participants said user experience and community feedback should play a greater role in the selection of technologies at the university.


Interactive classes: students and faculty members believe that future classrooms will be more interactive, but not necessarily in the digital sense. They think classes will move away from the standard lecture model, but add that this does not necessarily require additional technologies. Instead, classrooms will only need applications that support evolutions in teaching methodologies.
Current and future challenges
The consultation findings show that there are varying levels of digital literacy within the university. Not all members are comfortable using technologies for communication, which has an effect on collaboration.
While students have a high level of digital literacy, they are not always familiar with some of the technologies used at Concordia, including learning management systems such as Moodle. These specialized applications have a steep learning curve and are not included in course teachings.
Since these technologies are required to complete assignments, this is especially problematic for new and international students who rely on informal student mentors to show them the ropes.
Overall, community members said staying up-to-date and relevant with technology as it continues to evolve is one of the greatest future challenges.
Staff expressed reservations with how to manage ongoing change in the institution. Faculty were concerned about giving meaningful experiences to students with increasing constraints, including time and budgetary restrictions.
Key findings from the student survey
When it comes to the quality of Concordia's digital environment — such as software, hardware and the learning environment — 78 per cent of students rated the university as good or above average. Eight-four per cent said they could access reliable Wi-Fi whenever they need it on campus.
Only 37 per cent of students surveyed agreed that the university helps them to stay safe online, and 34 per cent believed the university protects their data privacy.
Twenty-nine per cent of students said their program prepares them for the digital workforce, while 49 per cent would like more technologies used in their courses.
"As a teaching, learning and research institution, we must be responsive to these emerging trends if we are going to equip our students with the skills and knowledge to thrive in this new environment," says Beaudry.

Learn more about Concordia's Digital Strategy.
---