ARTH 355 Studies in Architecture: Architecture's Anticipation
Tuesdays, 2:45 - 5:15pm
EV 1.615
Instructor: Andrew Rabyniuk
The historicity of the future is embedded in the built environment and enacted through different forms of spatial practice. Understood as a complex array of material and social relations, the architecture defining the conditions of everyday life holds the promise of what is not yet but yet could become. Undergirding this course is a question about what connections may exist between the history and practice of architecture and what new forms of spatial design, organisation, and experience may emerge from the material conditions of the present. The concept of anticipation is used throughout the course as an analytical lens to examine a number of theoretical and practical issues related to the production and representation of space. We take an expanded view of architecture and the built environment. Throughout the course we engage with canonical works of modern architecture and theory. We put these historical and contemporary precedents into constructive dialogue with interdisciplinary critiques of space. Several themes orient our work, including urbanisms and the everyday, dwelling, matter and materiality, land and landscape, building technology and the virtual.
This course begins by asking two questions: What does architecture anticipate? What are anticipatory architectures? Lectures, readings, discussions and workshops will prepare students to develop their own research or speculative propositions related to these questions. In addition to the art historical and architectural focus, students wanting to learn about interdisciplinary research methods, speculative futurities, and critical spatial practice may find this course to be of interest.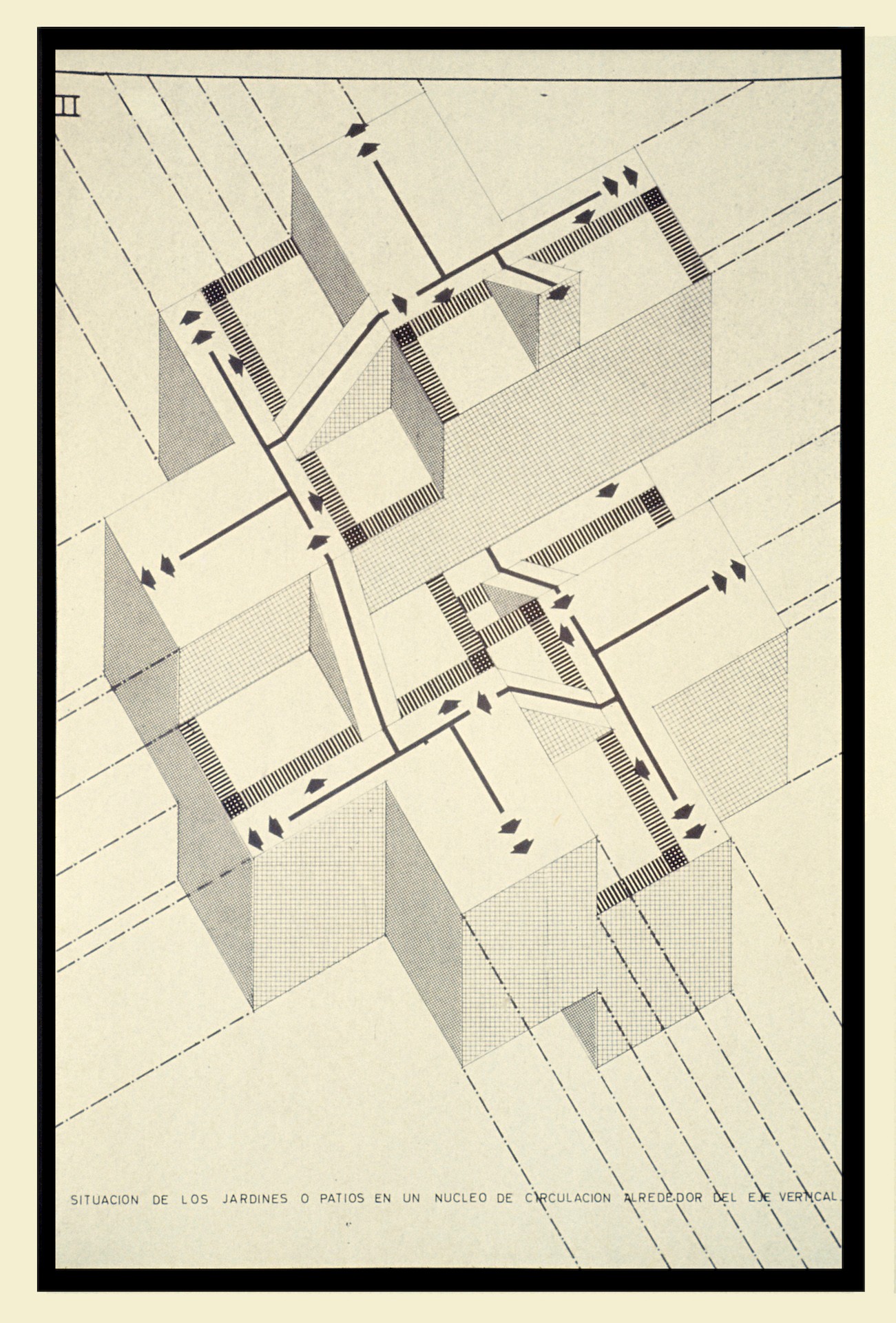 City in the Space circulation diagram by Ricardo Bofill, 1970.