Building a creative business amid a global pandemic
Concordia alumna Malaika Astorga found her path by supporting local artists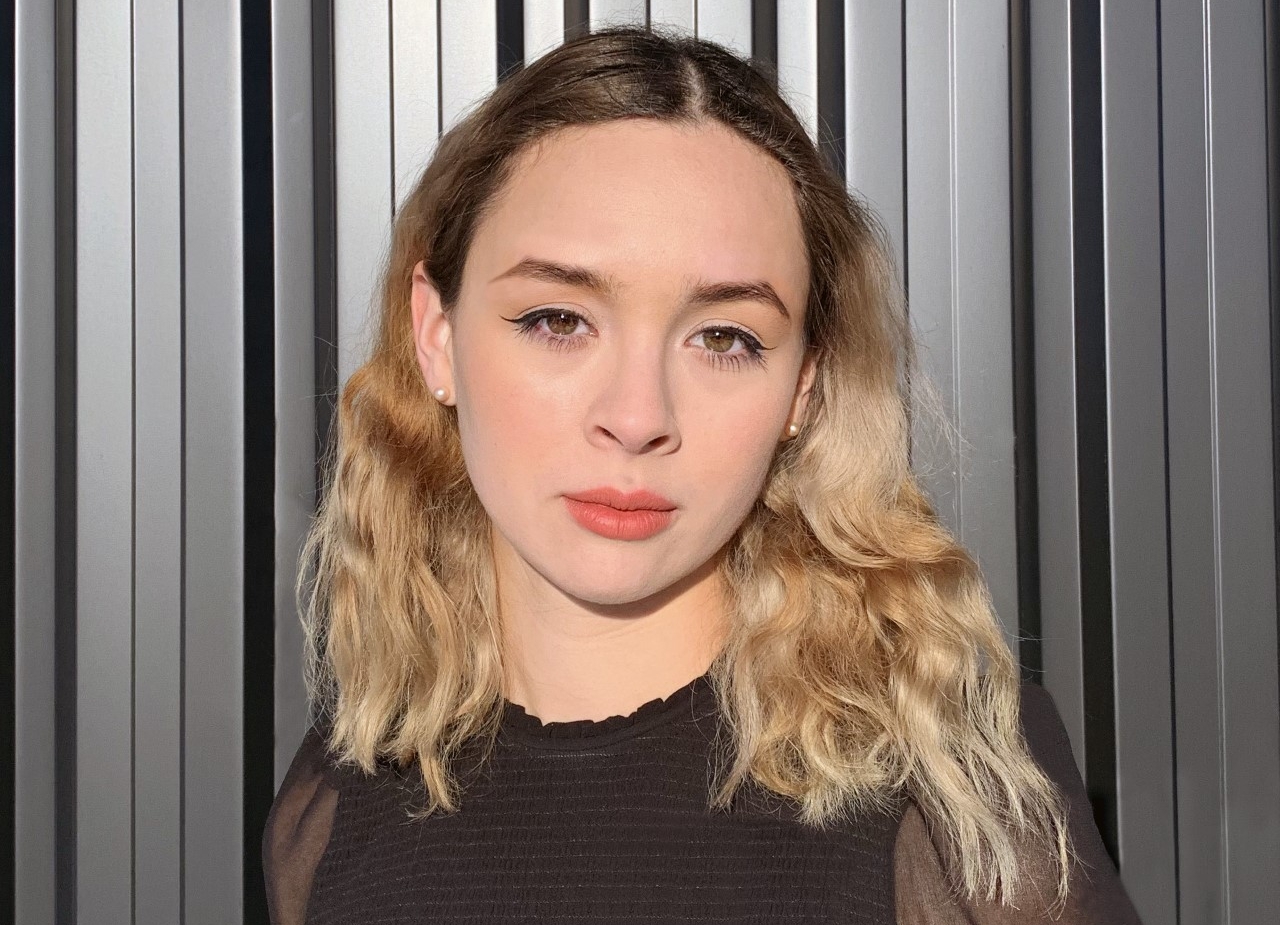 "Concordia helped me develop many skills that I apply to my projects and I am grateful for that," says Malaika Astorga, BA 19.
For Department of Communication Studies graduate Malaika Astorga, BA 19, the pandemic fuelled a creative drive to connect artists and explore new communities.
The result is Also Cool — an online arts and music platform launched in 2020, as well as a podcast, Also Cool Sounds Like.
"I called my friend Zoë [Argiropulos-Hunter] one night, and I told her that we should start a magazine," says Astorga. "I wanted to be supportive of artists because I felt that the Montreal scene was not getting enough attention and representation in the media. Promoting artists through stories and my work was the best way to make it feel more personal and to bring some kind of value."
While working in communications and copywriting, Astorga coupled her professional experience with her own research into how to build and manage a business.
"I love to be productive, and even if COVID-19 was hard on me like it was on most people, it did not stop me from hosting digital events and focusing on projects that I was really interested in," she says.
Supporting the local scene
As an artist, Astorga has learned to create art for fun, while also pushing herself without setting any boundaries. Her passion for creating a strong community connection is why she expanded her businesses — a move she says made her feel rewarded.
Also Cool led to the launch of Also Cool Sounds Like, a podcast hosted by Alejandra Melian. It supplements the magazine with an audio recording of a Montreal creator's working environment.
When asked about the vibrancy of her city's various creative communities, Astorga says that while there is a lot of support for local artists, there is still work to be done.
"When artists come to Montreal, they expect the city to open up to them," she says. "But to find the right community, I want to emphasize the importance of going to shows and being supportive and respectful of the existing scene. The artist in question will receive a lot of support if they put themselves out there."
A grateful grad
Astorga maintains that her journey post-university would not have been the same without her Concordia education. Experience gained during her undergraduate years helped build the foundation of her career and helped develop her own identity within the industry.
"I think I am part of a small percentage of students who actually loved school," says Astorga. "My degree is very useful in what I do.
"Whether it was a production or a semiotic cultural theory class, all of it helped me understand the meaning of concepts and different ways of communicating. Concordia helped me develop many skills that I apply to my projects and I am grateful for that."
Astorga gained and maintained many friendships from Concordia as well as a desire to not only create a media platform for local artists, but also contribute to the different identities and cultures that might still lack mainstream support.
"I want to expand my business and help artists with different cultures situated in Montreal. I will continue to do so with the hopes that it will bring artists together."
Know a Concordia grad with an interesting story? We'd love to hear it. Email us at magazine@concordia.ca.
---