Your March mentor tip: 5 ways to prepare for the final exam period
'There are strategies out there to help you cope with the demands of finals,' says mentor and undergrad psychology student Rima Oassey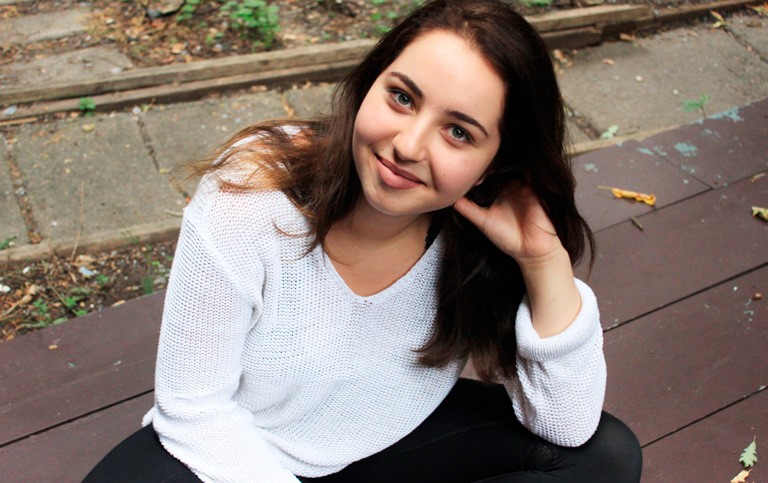 Rima Oassey: "Finding fun and creative ways to hang with friends and checking things off your to-do list is possible."
It may seem like the end of the semester is just around the corner, but there's still time to get organized before final exams!
Preparing for the final exam period can be difficult, especially during an online semester. Fortunately, there are strategies out there to help you cope with the demands of finals.
1. Know your deadlines
Mark down the exact date, time, and format of your final exams, as well as any end-of-term assignments. You can even go a step further by ranking all your exams and assignments by their importance.
Take into consideration how much each component is worth and plan accordingly. It may be more important to study for an exam worth 40 per cent of your final grade than an exam worth 20 per cent.
2. Plan out your days
Semester planners, weekly schedule planners and other helpful handouts (available at the Student Success Centre) are excellent tools to help you manage your time. Use the Finding time to study grid to organize each hour of your day or the Time planner for exam period to help you plan ahead for that crunch time.
Block off the time taken up by class, work and other engagements, and use the remaining part of your day to organize a study schedule. Don't forget to include time for leisure activities and breaks!
If it's too difficult to make a schedule in advance for an entire week, take it one day at a time. Plan your schedule at night before going to bed, or in the morning after breakfast.
Set simple goals for each day and allocate time for each of these goals. Stick to your schedule and reward yourself once you hit each target.
When you make a schedule, try to reserve the last day before the exam to review the entire syllabus and make any necessary revisions.
3. Get set up for online exams in advance
If you have any final exams on COLE, the University recommends preparing by doing a practice COLE exam beforehand. A video demo is available to help you prepare for any COLE exams using Proctorio. For exams on Moodle, you can download the RAVE Guardian App in advance to be notified of any Moodle outages.
You can also start your exams off on the right foot by setting up an effective workspace beforehand. I like to prepare by clearing my desk, fully charging my laptop, and having a water bottle nearby. If you live with others, it may also be a good idea to let them know when your exams will be so that you can avoid any unnecessary distractions!
4. Include fun and sleep in your schedule
When the semester gets busy, it can be really tempting to put aside our hobbies and spend less time doing the things that bring us joy. But most of us will feel a lot better when we've planned something to look forward to each week. Whether it's a movie night, baking a special treat, or working on a creative goal, setting aside time for yourself can really improve your mood and help you to be more productive in the long run.
Getting a full night's sleep is also essential for your health, and helps you feel refreshed and ready to tackle final exams and assignments. Health Services has online resources for healthy living, including helpful information on the importance of sleep.
5. Maintain a positive attitude
Maintaining a positive attitude is way easier said than done, especially while we all navigate the difficulties that come with online schooling. But one thing I've learned as a psychology student is that self-fulfilling prophecies are real.
Remaining optimistic and believing in your abilities can truly do wonders. Remember that university is a learning process, and it's okay to make mistakes! If anything, mistakes are an opportunity for improvement.
Find out more about Concordia's Student Success Centre.
---