Concordia researchers receive $500K from Government of Canada to boost 'high-risk, high-reward' studies
The New Frontiers in Research Fund invests in Canadian-led interdisciplinary, transformative projects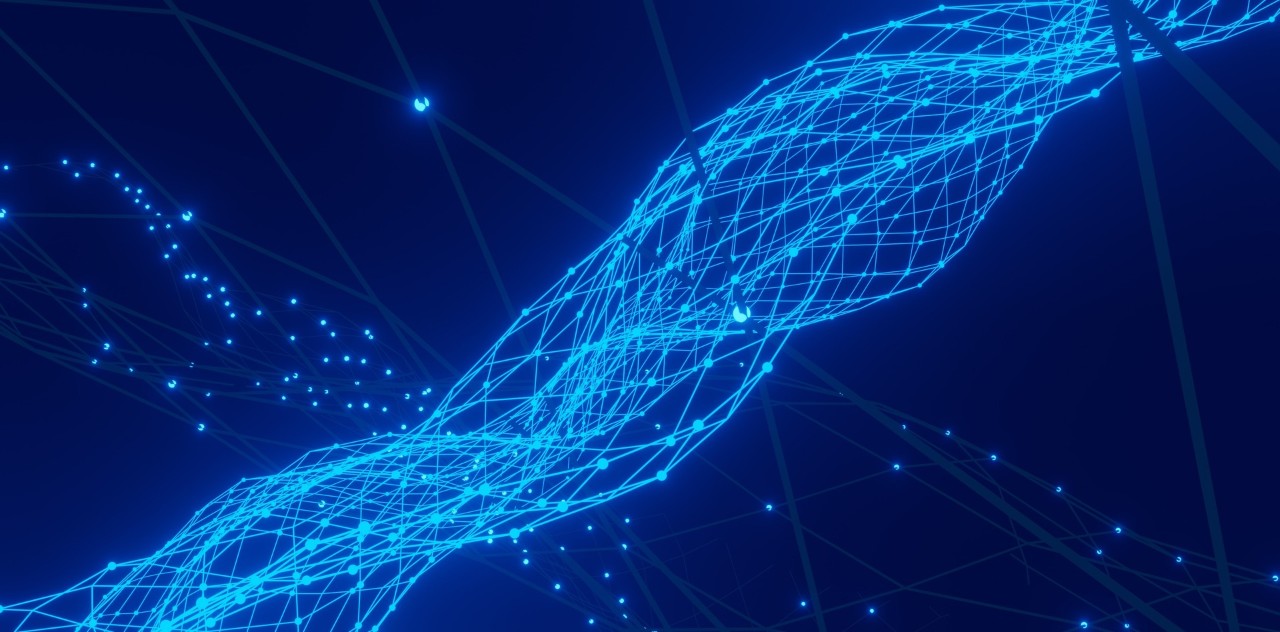 Photo by Conny Schneider, Unsplash
Two Concordia health research projects have received half a million dollars in total funding from the Government of Canada. One project seeks to mitigate a complication of breast cancer treatment, and the other is investigating long COVID.
The New Frontiers in Research Fund (NFRF) – Exploration stream invests in high-risk, high-reward Canadian-led research that is interdisciplinary and transformative. As stated on the NFRF web page, the fund seeks to encourage research teams with the capacity to "explore something new that might fail, but that has the potential for significant impact."
Improving breast cancer treatment
Hassan Rivaz, associate professor and Concordia University Research Chair in Electrical and Computer Engineering, received $250,000 to develop accurate and accessible techniques for diagnosing breast cancer-related lymphedema.
The chronic health condition causes swelling in the arm or hand due to lymph-node damage during breast cancer treatment. This debilitating condition often causes pain and interferes with daily work and activities.
If diagnosed early, it can effectively be managed. However, current diagnosis methods cannot detect the condition's onset. These methods are also subjective and inaccessible.
"Breast cancer patients' survival rates are increasing, meaning more people are suffering from lymphedema after treatment," says Rivaz, the research project's principal investigator.
"Development of accurate and accessible techniques for early diagnosis and objective staging of breast cancer-related lymphedema are urgently needed."
Rivaz's team also includes Concordia's Francesca Scala, professor of political science, and Robert Kilgour, professor in the Department of Health, Kinesiology and Applied Physiology. Anna Towers, associate professor of oncology and family medicine at McGill University, is co-principal investigator.
The team is investigating how point-of-care ultrasound and artificial intelligence (AI) can improve access to care for breast cancer-related lymphedema.
Unlike large, cart-based ultrasound machines, point-of-care ultrasounds are performed at the bedside by a healthcare provider and used for quick diagnostic assessments. The lower cost of point-of-care ultrasounds means they are widely accessible in small and remote clinics.
The researchers will also use deep learning, a type of AI that teaches computers to process data in a way that is inspired by the human brain. This AI will improve the image quality of point-of-care ultrasounds. It will also automatically select and analyze the highest quality ultrasound images, reducing the need for expert clinicians.
"By combining these advances, the proposed project enables accurate staging and early diagnosis. These simple and cost-effective tests can be performed even in remote parts of Canada," Rivaz explains.
The research project will also evaluate how patients experience lymphedema in their everyday lives to better understand barriers and facilitators to care. Furthermore, the team seeks to understand how to improve trust in AI-driven diagnostics.
Rivaz would like to thank the Dr. Louis G. Johnson Foundation for their donation which made it possible for him and his team to purchase the equipment necessary to undertake this project.
Researching and communicating long COVID
A second Concordia research project also received $250,000. Led by Ré Mansbach and Claudine Gauthier of the Department of Physics, the project investigates the neurological changes associated with long COVID.
The researchers plan to develop more inclusive strategies toward translating scientific findings to the public and long COVID sufferers. VK Preston, assistant professor of history, and Aphrodite Salas, assistant professor of journalism are the co-investigators.
A significant percentage of people experience long-term effects for months or years after an initial COVID-19 infection. Symptoms include fatigue, shortness of breath and brain fog. But scientists are still mystified by the nature of the brain changes behind this phenomenon.
The research project is intended to identify the neurological changes associated with long COVID. To do this, the researchers plan to conduct MRI scans of adults who have long COVID and those who contracted COVID but no longer have symptoms.
Mansbach will then generate deep-learning models to identify potential biomarkers of the disease.
From the start, journalism and humanities researchers will be integrated with scientific researchers. Fusing disciplines will allow different researchers to participate in the process and transparently document scientific outcomes.
Research assistants will film interviews with participants, the public and researchers. The team will then use this content to inform how they interpret the scientific findings.
The research project aims to generate critical questions about prominent research methods in various disciplines, foster interdisciplinary dialogue and stimulate discussion about different ways of acquiring knowledge.
Finally, Mansbach and their team will present the research outcomes both online and in a public exhibition. The exhibition will include a historical inquiry into scientific representations of the brain, showing how its portrayal changes over time.
"This grant is a blue-sky endeavour that will let us explore how we can do things differently. From a scientific perspective, long COVID is a fairly high-risk problem," Mansbach says.
"But it's also a way we can rethink the meaning of 'success' in science. We can blur the boundaries between traditionally separate disciplines in a way that I think has the potential to make the scientific process more transparent and more grounded in a participative approach."
Learn more about research at Concordia.
---