Read and relax in Concordia Library's new wellness spaces
From graphic novels to board games — leisure collections offer students a unique environment to unwind and recharge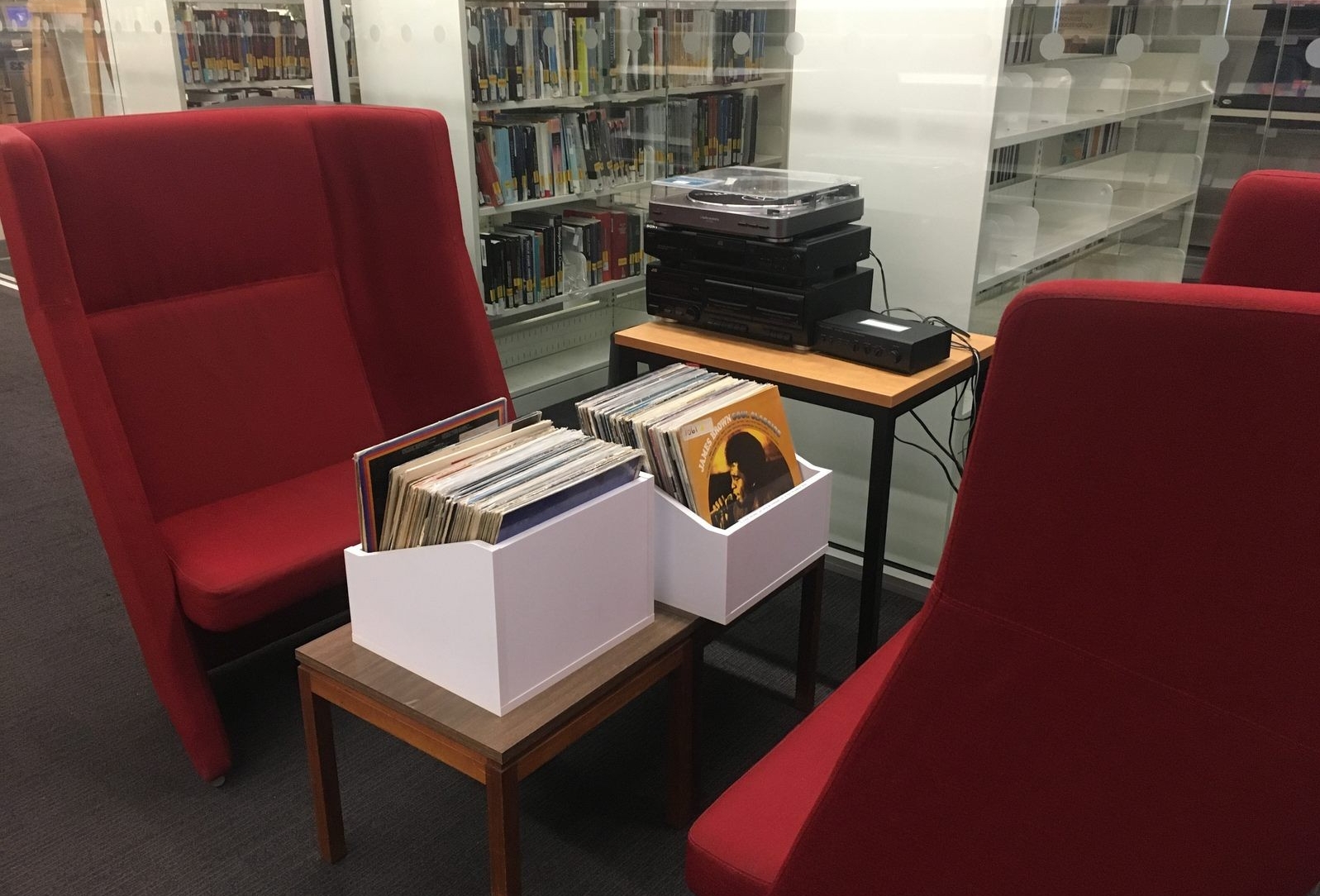 Laura Ivan: "Leisure reading, playing board games and solving puzzles are known to help lower stress levels."
Did you know that Concordia Library has a collection of non-academic materials for leisure reading and viewing? The library has fantasy books, graphic novels, streaming videos, DVDs and music available for students to enjoy in between their study sessions.
Students spend a lot of time in the library reading academic materials for courses, research projects and studying for exams. This type of reading is a key component of their studies, but leisure reading — or reading for pleasure — is also beneficial to their health and learning.
The library's leisure collections are housed in the new wellness spaces at Webster and Vanier libraries. There, students can find reading material and a collection of board games, puzzles and colouring books to enjoy in between classes or study sessions. These are great spots to hangout and discover a new fantasy book or enjoy a game of Scrabble, chess or checkers with friends.
"The library is open for study 24 hours a day each fall and winter term, and we wanted to make sure that we also provide opportunities for students to take breaks to decompress while they are in the library" says Laura Ivan, head of information services at Webster Library.
"Leisure reading, playing board games, solving puzzles and engaging in crafts are known to help lower stress levels, improve mood and general well-being in addition to making studying more effective."
In collaboration with the Library Services Fund (LSF) Committee, the Concordia Library has provided various services and offerings to students each academic term since 2010. These include course reserves rooms, short-term loan of laptops and tablets, the adoption of open-education resources — specifically open textbooks — accessories for library study and more.
Several services are already contributing to student's overall wellness at the library: light therapy lamps and portable standing desks available for loan at Webster and Vanier libraries, a bike station and walk station for light exercise while studying at Vanier Library. The new leisure collection and wellness spaces are building on these initiatives.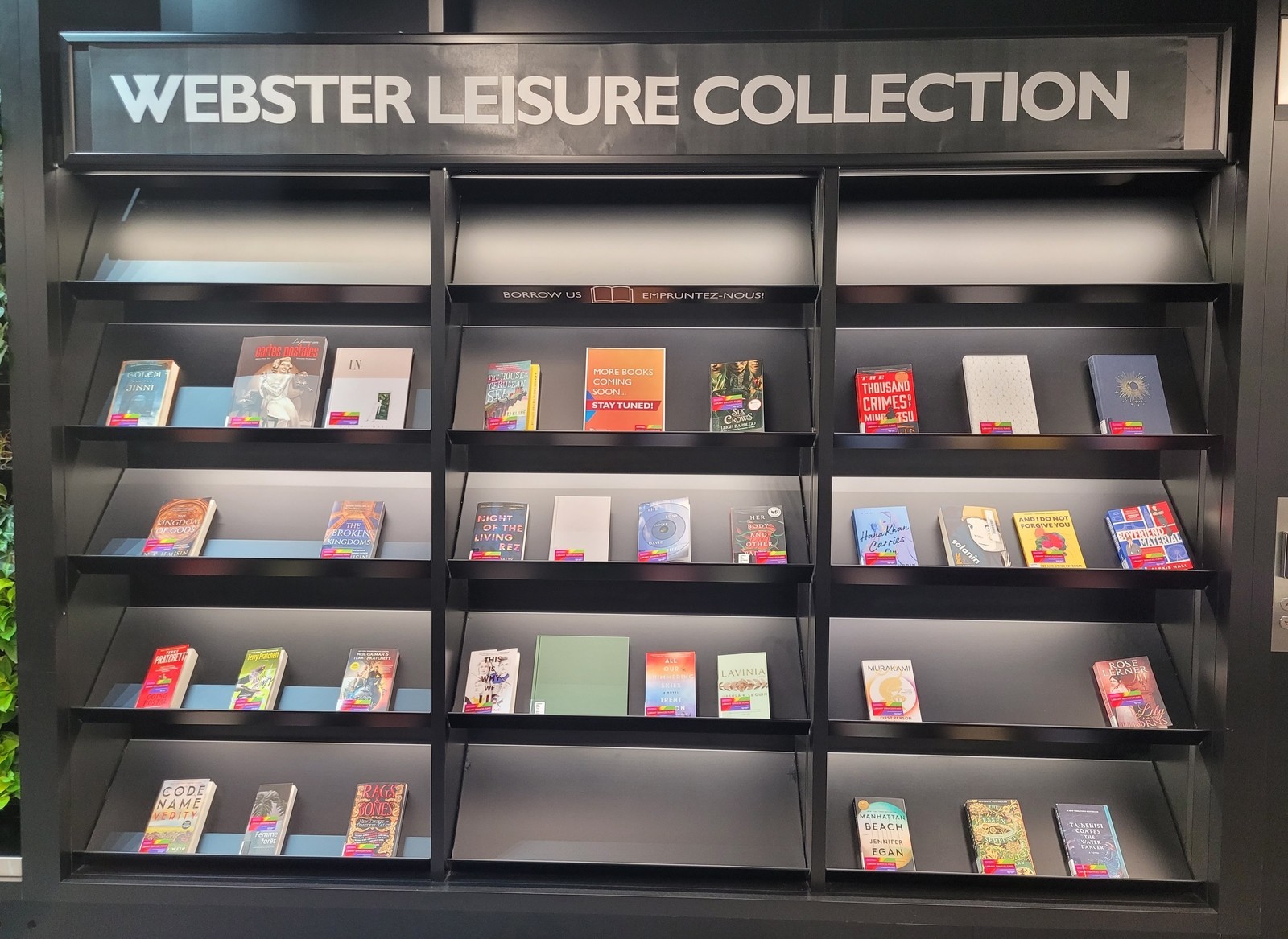 'Slow down and have fun'
Michael Lecchino, a member of the Concordia Student Union council and of the LSF Committee echoes, Ivan's thoughts about the wellness initiative.
"The leisure and wellness spaces at Webster and Vanier libraries are the ideal environment for students to slow down, have fun and lose themselves in the joy of reading," he says. "I am proud to be a part of the LSF Committee that made this possible and look forward to seeing the continued expansion of these wonderful spaces."
Ivan points out that the leisure and wellness collection and spaces were developed with the help of student feedback, and that library staff encourage students to continue providing their thoughts on the wellness initiative. Suggestion boxes are available in the wellness spaces at both locations.
She adds, "We hope that the leisure collection and wellness spaces will continue to expand in ways that serve the students well and enhance their experience on campus."

Learn more about the Concordia Library's leisure collection and discover the new wellness spaces at Webster and Vanier.
---