Alumnus and business leader Emilio Imbriglio is John Molson's first-ever executive fellow
'I am very excited to bring value to the school and grow personally and professionally from this experience'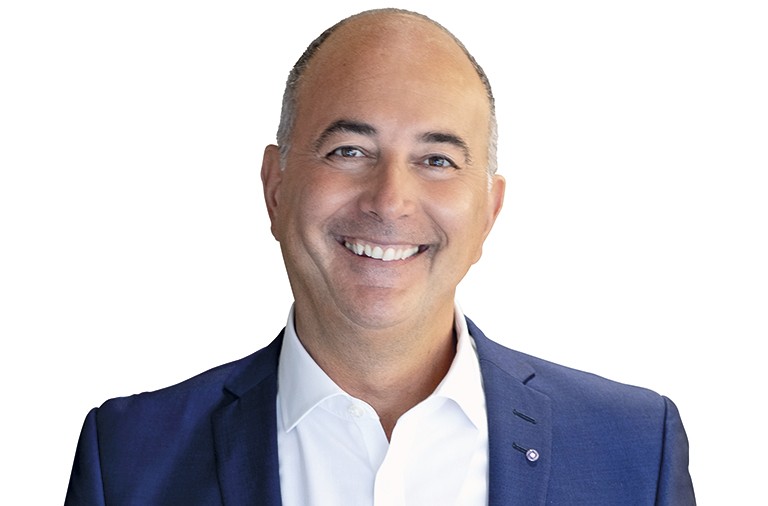 Emilio Imbriglio
When Emilio Imbriglio (BComm 80, GrDip 82) began his business studies at Concordia in the late 1970s, he couldn't anticipate that his career would take him full circle. On January 1, Imbriglio assumed the inaugural role of executive fellow at the John Molson School of Business.
The new role will allow Imbriglio to serve as a mentor to the dean and the school's leadership team, support reputation-enhancing efforts, offer input on broad curriculum and program directions, strengthen ties and facilitate exchanges with local and global business communities, among many other responsibilities.
"To be able to collaborate with someone with such experience and influence will be an incredible asset to the John Molson School of Business," notes Anne-Marie Croteau, dean of John Molson. "Emilio Imbriglio's vast knowledge and network will bring new perspective and opportunities for our school and our students."
Imbriglio is the former president and CEO of Raymond Chabot Grant Thornton, the largest professional services firm in its market. From 2013 to December of 2021, he led a team of more than 2,800 professionals in over 100 offices in Quebec and the Ottawa and Edmundston, New Brunswick, areas, fostering the growth of businesses nationally and internationally.
As a speaker of four languages, he was a member of the Grant Thornton International Ltd.'s board of governors and budget and audit and governance committees, representing 60,000 people in 140 countries.
'Life is a two-way exchange'
Imbriglio also taught at Concordia for 15 years and served as Executive MBA class champion in the 2016-18 cohort. He continues to mentor and share advice with the next generation of entrepreneurs through universities and corporate boards, primarily in new economies and digital transformation and professional associations.
Actively involved in the community, he has chaired or been a member of the board of more than 25 publicly listed, not-for-profit and privately held companies, and continues to act on behalf of a half-dozen boards currently.
In the executive fellow role, Imbriglio hopes to leverage his professional networks, connect John Molson with CEOs around the world and accelerate some of the school's priority strategic initiatives.
His involvement with both Concordia and John Molson has already led to various groundbreaking partnerships, like the Raymond Chabot Grant Thornton Person of the Year Awards, presented in partnership with the business school, and the NSERC/Raymond Chabot Grant Thornton/Catallaxy Industrial Research Chair in Blockchain Technologies, in collaboration with the Gina Cody School of Engineering and Computer Science.
"I've always had an active role at Concordia," says Imbriglio, a two-time graduate. "It's been an uninterrupted journey for many years. As the first university graduate for both sides of my family, Concordia played a huge role in my development."
The Concordia University Alumni Association recognized Imbriglio with the Humberto Santos Award of Merit, the highest honour of distinction offered to an alumnus, in 2016. He is also the recipient of the most prestigious international business award, the Beta Gamma Sigma, given by the top 5 per cent of business schools from around the world in recognition of lifetime achievements.
"Life is a two-way exchange," Imbriglio says. "I am very excited to bring value to the school and also grow personally and professionally from this experience."

Find out more about Concordia's John Molson School of Business.
---