$1.38M to create new standards for authenticating cryptocurrencies
Concordia partners with Raymond Chabot Grant Thornton, Catallaxy and NSERC for the first Industrial Research Chair in Blockchain Technologies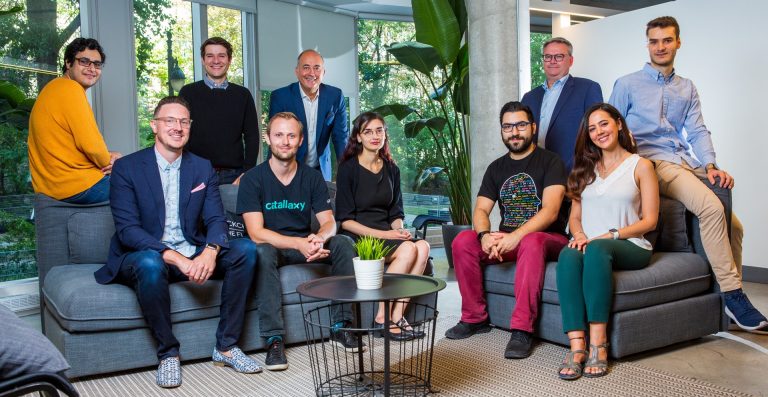 Blockchain technology has opened up new possibilities for businesses and consumers. But it has also led to a growing need to be able to audit and authenticate digital currencies and assets.
Concordia has partnered with Raymond Chabot Grant Thornton, Catallaxy and the Natural Sciences and Engineering Research Council of Canada (NSERC) to evaluate cryptocurrencies and blockchain technologies, which are disrupting the economy as we know it.
Valued at $1.38 million over five years, the NSERC/Raymond Chabot Grant Thornton/Catallaxy Industrial Research Chair in Blockchain Technologies will bring together a highly skilled group of engineers, graduate students, software developers and business analysts to figure out how blockchain and digital currencies can be managed under current financial regulations.
"We are pleased that our researchers, under the leadership of Jeremy Clark, will work with Raymond Chabot Grant Thornton on developing novel blockchain technology to simplify and reduce the time required for complex cross-border transactions," says Christophe Guy, vice-president of research and graduate studies.
"The chair will further strengthen Concordia's leading expertise in the area of cybersecurity."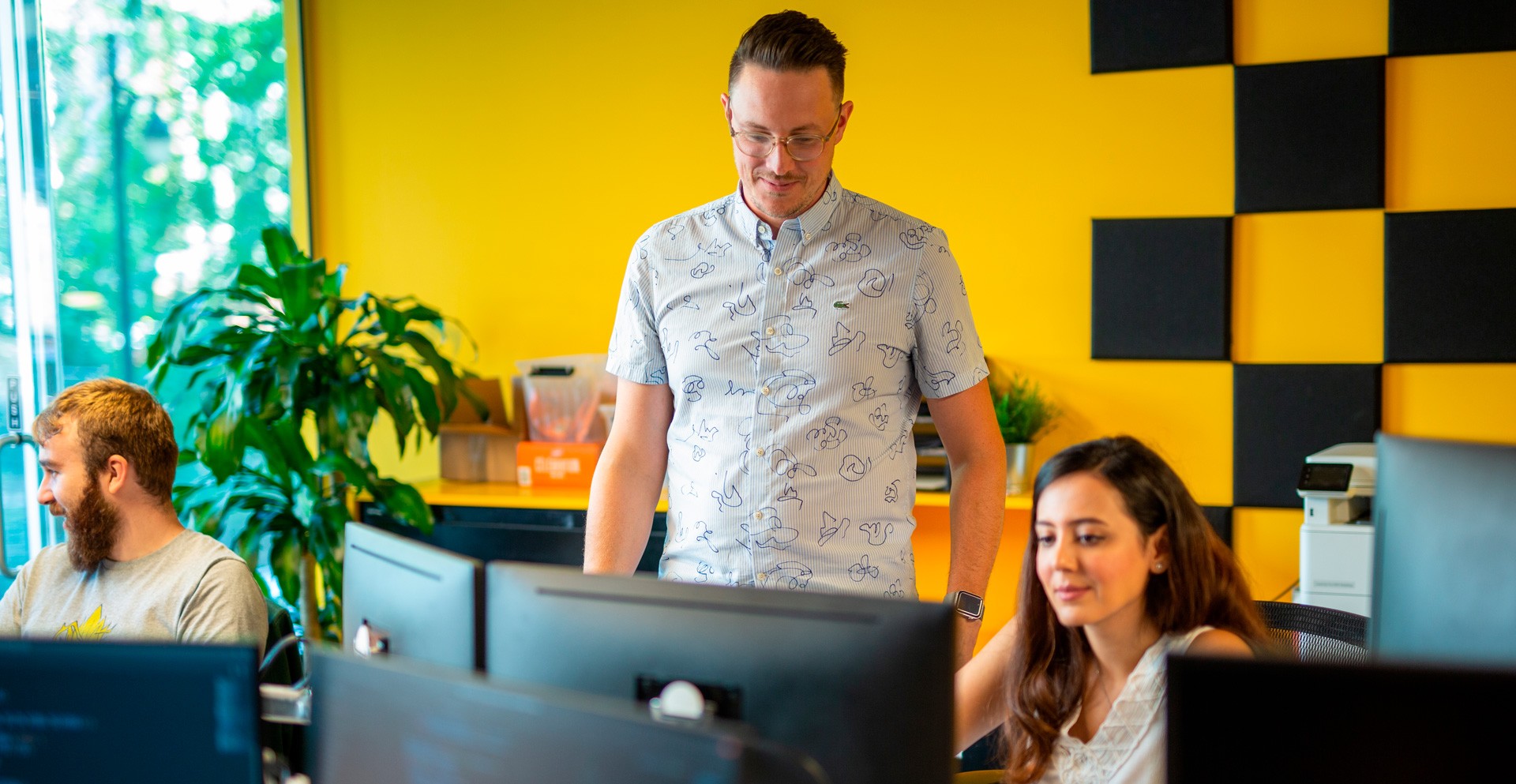 Jeremy Clark: "This research program will engage with challenges that impact day-to-day operations of accounting firms, to help protect Canadian consumers and investors."
Exploring innovative approaches
Principal chairholder Jeremy Clark is associate professor at the Gina Cody School of Engineering and Computer Science.
For Clark, the shape of the future economy, though largely unknown, is beginning to emerge.
"I think in the short run any two things that can communicate, whether human or technology, will also be able to exchange money via digital payments," he says. "Combined with technology moving into smaller and more ubiquitous forms, exchanges of value will be less like pipelines and more like fabric."
Clark's goal is to work closely with Catallaxy members to ensure that the program's research output is useful for industry needs. The industrial research chair will leverage selective case studies to answer questions fuelled by recent developments in financial technologies, auditing tools and verifiable election systems.
"Our research aims to improve our understanding of how much of the financial infrastructure can be positively impacted by blockchain technology, while identifying bad interference with regulation. From there, we can think about how we can shape regulation and technology together to maintain the principles they are based on," he explains.
Louis Roy, assurance partner and president of Catallaxy, is confident in the knowledge transfer potential of this partnership.
"Firms with blockchain-based assets provide new challenges to financial audit firms like ourselves. While some challenges are a question of adapting existing standards to a new area, a number of technical challenges also exist," he says.
"At Catallaxy, we create tools to assist our auditors, while precisely translating technical details of the underlying blockchain. The creation of this chair will push our understanding to explore new innovative approaches."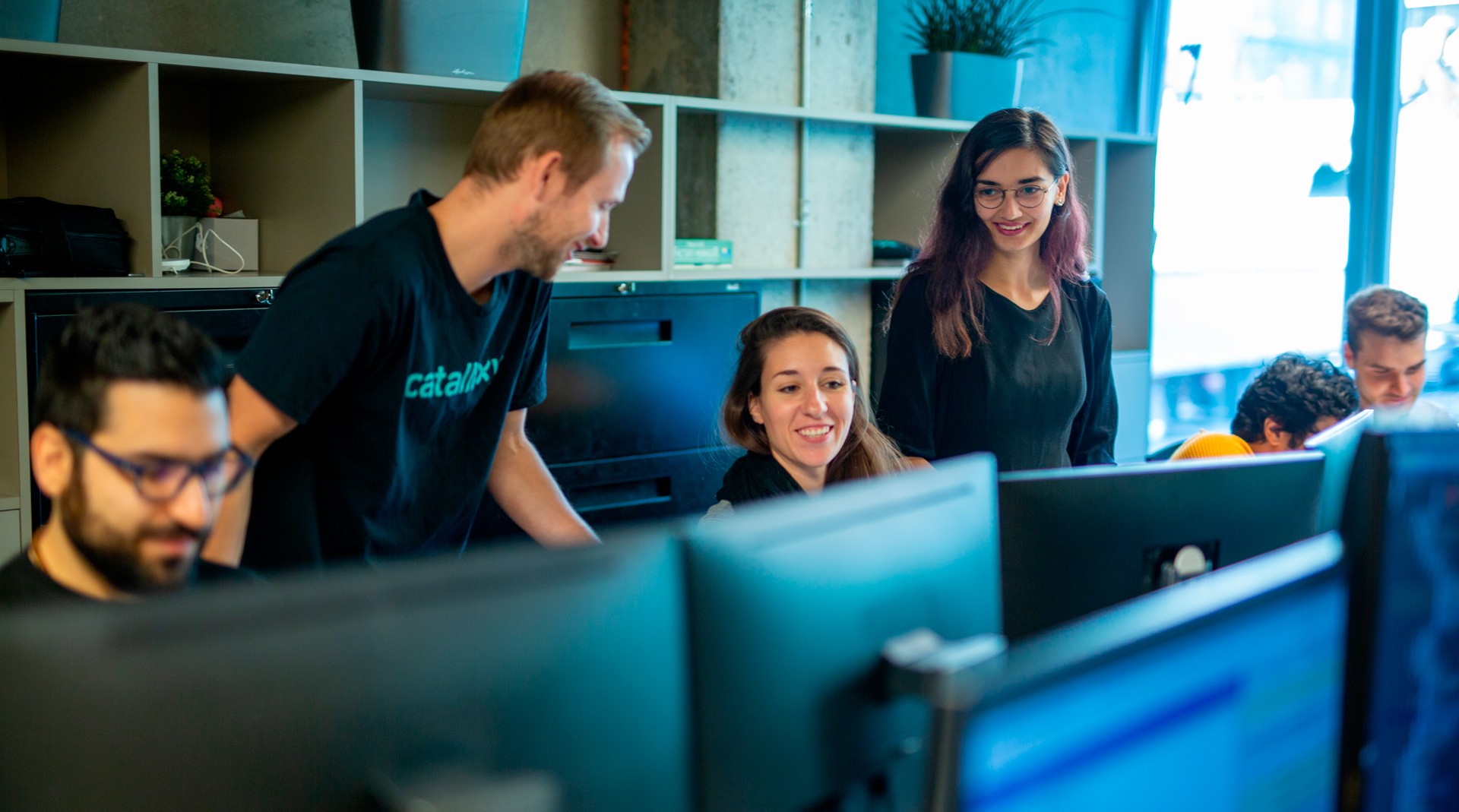 New, transformative standards
Blockchains are rapidly gaining traction among researchers, government agencies, startups and Fortune 500 companies, particularly in science, technology, engineering and mathematics and finance.
A decade ago, the technology rose in popularity among tech enthusiasts as the mechanism driving the first successful digital currency, Bitcoin. Yet blockchains and their functions are still generally misunderstood today.
Blockchain is a distributed ledger technology, which means that it validates transaction information between participants and stores the data in a form that cannot be altered. Open for anyone to use, it promotes a decentralized but secure way to perform public digital transactions on the internet.
Raymond Chabot Grant Thornton is a Canadian leader in assurance, tax, consulting and recovery and reorganization services. Its subsidiary, Catallaxy, is a Montreal-based firm that develops technological products and solutions to authenticate and certify digital data.
Taking the lead in blockchain research and experimentation, Catallaxy will provide case studies and optimal facilities to the chair for collaborative innovation.
"Our partnership with Concordia will allow Catallaxy and Raymond Chabot Grant Thornton to deepen knowledge by joining forces with their brilliant team of researchers," states Emilio B. Imbriglio (BComm 81, GrDip 82), Concordia alumnus and president and CEO of Raymond Chabot Grant Thornton.
"Together with the latest academic talent and our expertise, we will continue to create new standards that will transform the accounting and blockchain industries. The outcome will contribute greatly to the future of our economy while meeting the growing and changing needs of organizations."
Teaching for tomorrow's economy
The partnership comes at a time when Concordia is increasingly bridging knowledge gaps between the engineering and business affairs sectors.
"Raymond Chabot Grant Thornton has a long history of supporting the John Molson School of Business. However, a new collaboration with the Gina Cody School showcases the extent to which technology has shifted financial systems and business operations," says Amir Asif, dean of the Gina Cody School.
The new chair will empower engineering graduate students with research interests in programming, protocol design and cybersecurity to use their abilities in the financial realm.
"Our students will think about issues like how to provide trustworthy custodianship of digital currencies and assets; how to audit the existence, ownership and valuation of digital currencies and assets a company presents to investors on their financial statements; or how to build transparent and verifiable democratic systems that protect each citizen's secret ballot," explains Clark.
"We are very excited to take a holistic look at how problems can be addressed with technological innovation. This research program will engage with challenges that impact day-to-day operations of accounting firms, to help protect Canadian consumers and investors."

To find out more about how the university is making strides in the prevention, detection and mitigation of cyberattacks, visit the Concordia Security Laboratory, home of three NSERC Industrial Research Chairs in cybersecurity and 65 cybersecurity researchers.

---