Anie Rouleau, founder of The Unscented Company, is Concordia's new entrepreneur-in-residence
The accomplished social innovator hopes to show John Molson students how success and sustainability can coexist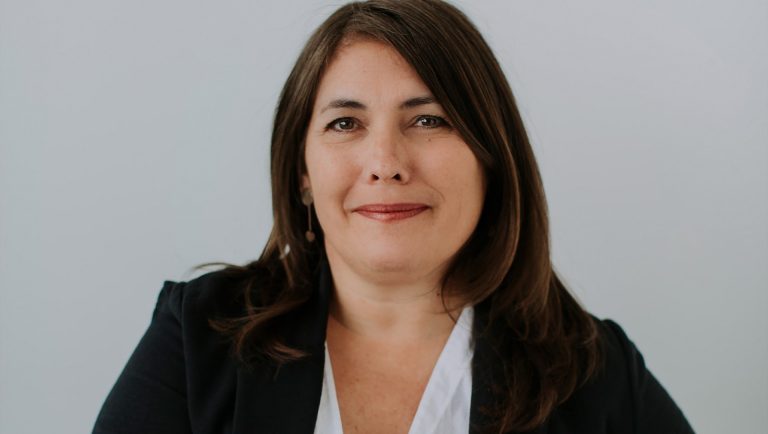 Concordia's John Molson School of Business is welcoming Anie Rouleau, founder and CEO of The Unscented Company, as its new entrepreneur-in-residence. The position is part of the National Bank Initiative in Entrepreneurship and Family Business and provides support for John Molson graduate and undergraduate students in this field.
While travelling the world in 2003, Rouleau quickly realized the urgent need to reduce society's day-to-day impacts on the environment. She became a champion for the adoption of refillable packaging and solid, waterless products — a concrete solution to help eliminate single-use plastic and protect waterways. Rouleau founded The Unscented Company in 2016 with the goal of redefining the notion of "clean" by offering a line of natural and exclusively unscented home and body-care products.
''Our purpose and mission have never been so important," Rouleau says. "As the world returns to normal, we can clearly see that the pressure on the planet is increasing. We are the actors of change and our path is straightforward: we must make long-term choices so that being clean means leaving the smallest footprint possible."
She can't wait to share stories about building The Unscented Company with the John Molson community and show that it's possible to create a business that has a positive impact — one that is "anchored in the community, environmentally responsible and profitable.''
As entrepreneur-in-residence, Rouleau will be a resource for students and faculty to share her experiences and best practices and the wisdom gained from starting her own company. Rouleau previously worked with the National Bank Initiative as part of its Entrepreneurship Video Series.
A social innovator
In addition to running her company and serving as entrepreneur-in-residence, Rouleau also dedicates her time to democratizing the B Corp business model — companies that believe their purpose is not just for profit, but also for positive social and environmental impact. As an ambassador and pioneer of the movement in Canada's cleaning products industry, she shares her vision of sustainable business by focusing on local sourcing, ethical and female-led management and equal-opportunity employment.
"We are excited to welcome Anie Rouleau into this important role," says Anne-Marie Croteau, dean of the John Molson School of Business. "As a woman entrepreneur with a strong focus on sustainability, she will serve as an excellent mentor and resource to the entire John Molson community."
Ehsan Derayati (PhD 16), director of the National Bank Initiative in Entrepreneurship and Family Business, shares Croteau's enthusiasm about Rouleau's appointment.
"Anie's journey as an entrepreneur is a very insightful and interesting story from different aspects," he notes. "She has utilized sustainability as a main driver to create a competitive advantage for The Unscented Company and simultaneously to serve a broader group of stakeholders with purpose."
Rouleau replaces former entrepreneur-in-residence Charles Bierbrier (MBA 03), founder of Bierbrier Brewing.

Find out more about the National Bank Initiative in Entrepreneurship and Family Business at Concordia's John Molson School of Business.
---