Concordia Continuing Education launches an online cyber-resilience program
The 180-hour program will offer students the skills and experience to protect companies from cyberattacks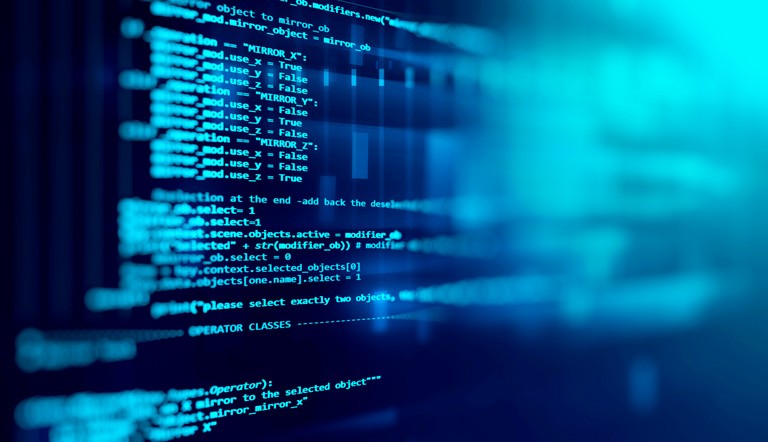 Few contemporary organizations operate without an online component. Sensitive information is continuously transmitted digitally to and from company databases. These companies need to protect their information and that of their clients. Estimates suggest that global losses and thefts due to cybercrime amount to $600 billion annually. A cyberattack can lead to extensive financial and legal repercussions for a business, and sometimes to its ruin.
Recognizing that cyber resilience is essential to the successful operations of any organization, Concordia Continuing Education (CCE) has launched a diploma program focused on effective prevention and response when it comes to cybersecurity.
Cyber Resilience Diploma Program
CCE will offer the Cyber Resilience Diploma program beginning this fall. Participants will learn the technical skills needed to confront online threats to users and businesses. Participants will also acquire essential legal knowledge and understanding of government regulations. Industry veterans and expert staff will offer practical training and guide students through real case studies.
Special work-integrated learning opportunities will help participants refine the skills that will make them an asset in the online protection of organizations and companies. Finally, personalized career mentorship will help participants transition into the workforce.
"We worked meticulously with subject matter experts from the cybersecurity ecosystem," explains Shehrazade Bakarally, lead and instructional designer of the program.
"What we've created will prepare graduates to thrive in the field. The curriculum and program were designed to target technical competencies, but also business acumen, critical thinking and communication ability. Creative teaching and learning activities have been designed to allow students to engage with the complexities of working in cyber resilience. And it will be industry experts who guide and support them in that process."
The program recognizes that the prevention of attacks is not the only important aspect of cybersecurity. It is also key that companies be able to minimize the pernicious effects of the inevitable security breaches that will occur. The 180-hour-long course thus allows students to choose between one of two streams, focusing on either prevention or response.
Responding to public need
The Cyber Resilience Diploma was launched in partnership with the City of Montreal, which supported the development of the program.
It comes in part as a response to the city's Accélérer Montréal initiative. It's a project that defines the city's development strategies and goals for 2018 to 2022. In particular, it outlines some of the knowledge and skills that will be required — locally and globally — to promote public economic interests and technological goals.
One of the aims of the Cyber Resilience Diploma program is thus to respond to growing public needs defined by Accélérer Montréal.
In addition to its partnership with the city, CCE has joined up with prominent organizations including Deloitte, RHEA Group, IBM, Banque Nationale, Desjardins, CGI, CyberEco and TECHNOCompétences. They have leant their expertise to help build a program that responds precisely to the needs and realities of the technological and commercial world. The collaboration has helped ensure that diploma recipients will possess marketable skills.
Mourad Debbabi, cybersecurity expert and interim dean of the Gina Cody School of Engineering and Computer Science, emphasizes the timeliness of the program. "As technology advances, as more and more of our business and affairs are conducted online, cybercrime prevention and detection has never been so important," he says.
"Concordia Continuing Education is offering a quality program that will help teach the skills and knowledge needed to protect ourselves and businesses from cyberattacks."
"We are all very excited about this!" Bakarally says. "It was a true delight for our team to work on this project." With Paul Berthier, senior advisor on cybersecurity at RHEA, Bakarally will lead two online info sessions to explain the program in more depth.

Application instructions and other details about Concordia Continuing Education's new Cyber Resilience Diploma program can be found on the CCE website.
---