For World Water Day, Concordia goes with the F.L.O.W.
MAR. 22: Facilities Management aims to reduce waste and strengthen sustainability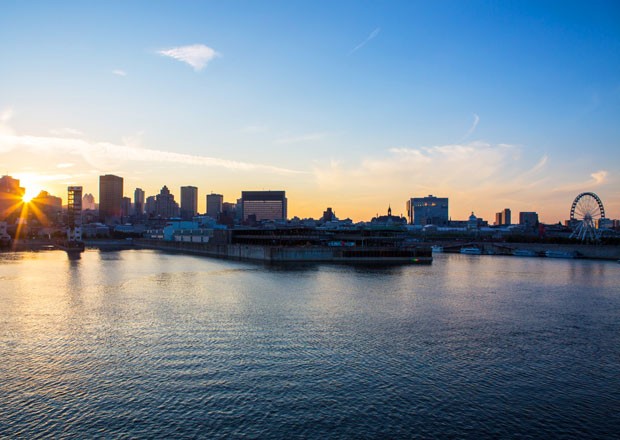 Photo by Lisa Graves at Concordia University
To celebrate World Water Day on March 22, Concordia is launching a new project to lower consumption of the precious resource on both campuses.
"For Love of Water" (F.L.O.W.) is designed to make the university more sustainable while meeting goals outlined by the Government of Quebec and the City of Montreal.
Both the municipal and provincial governments have mandated the installation of water meters and subsidiary equipment in industries, businesses and institutions to curb water usage.
Concordia is already undertaking efforts to curtail overuse, including a storm water management system at Loyola, a university-wide water management program and data collection to monitor water use and find new ways to cut back. The university is also looking into replacing high-flow fixtures in the Henry F. Hall Building (H).
Water-saving activities on campus
There is still more work to do to educate the community, however.
"We can give people the tools to reduce their consumption, but only they can actually do it," says Daniel Gauthier, building performance coordinator with Facilities Management.
"For example, if we install low-flow toilets and people still flush using the full-flow option, we won't be accomplishing very much. We have to raise awareness and get people thinking about how much water they use."
To that end, the team created a web page to provide students, staff and faculty with information on Concordia's water consumption. Several activities will take place in March and April to help raise awareness and get feedback from the community, too.
1. Test out some low-flow water faucets and provide your feedback
WHEN: Thursday, March 22, 9 a.m. - 4 p.m.
WHERE: Henry F. Hall Building (H) Mezzanine, 1455 De Maisonneuve W. (SGW Campus)
2. Learn about ongoing water and sustainability initiatives and share your ideas
WHEN: Monday, March 26, 1 p.m. - 2:30 p.m.
WHERE: Room MB 11.101, John Molson Building (MB), 1450 Guy (SGW Campus)
3. Learn about ongoing student sustainability initiatives and living labs with Mark Underwood from Sustainable Concordia
WHEN: Tuesday, March 27, 1 p.m. - 2:30 p.m.
WHERE: Room MB 4.206, John Molson Building (MB), 1450 Guy (SGW Campus)
4. Learn more about ongoing research on water conservation with Fuzhan Nasiri, assistant professor in Building, Civil and Environmental Engineering
WHEN: Wednesday, March 28, 1 p.m. - 2:30 p.m.
WHERE: Room MB 4.206, John Molson Building (MB), 1450 Guy (SGW Campus)
A "Water Use on Campus" survey will be available at each of the events. Fill it out and enter to win a $200 Bookstore gift card or gift certificates to M4 Burritos and JavaU.
An awareness campaign will be launched in washrooms across campus on April 1, encouraging people to turn off the taps and use low flow flushing options.
Learn more about how you can help conserve water on Concordia's campuses.
---