The heart-brain connection
Exploring the relationship between exercise, cardiovascular health and the brain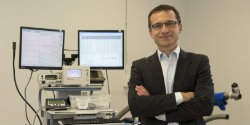 Everyone knows exercise is good for the heart. Regular workouts can prevent cardiovascular disease while significantly lowering such risk factors as high blood pressure, high cholesterol and obesity.

It's also good for the brain, according to emerging research, which demonstrates that exercise improves attention and memory, helps prevent dementia and can alleviate cognitive deficits associated with aging.

"It's been well established for some time that there are numerous indirect benefits of exercise on the brain, such as improved sense of accomplishment and self-worth from losing weight," says Louis Bherer, scientific director at Concordia's PERFORM Centre. "What is really coming to light are the direct biophysiological benefits that exercise has on cognition, memory, attention and intellectual speed."

Bherer will join Anil Nigam, preventive cardiologist and director of research at the Cardiovascular Prevention Centre of the Montreal Heart Institute, in a public discussion on the heart-brain connection on Wednesday, March 27.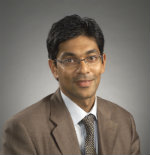 Last fall, Bherer released the findings of a research study that examined the relationship between exercise and its effect on the brains of seniors. The study, which took place at l'Institut universitaire de gériatrie de Montréal, revealed some fascinating results. "We compared the effects of physical activity on brain functions in both healthy and frail older populations," he said. "We were expecting to see improved levels of cognition in seniors living active, healthy lifestyles. What was remarkable about our findings was that sedentary seniors, some of whom were struggling with reduced mobility and physical frailty, demonstrated equivalent improvements in cognition with exercise. What this study shows is that it's never too late for the brain to benefit from regular exercise."

Nigam communicated findings supporting the benefit of physical activity on health and cognition in a study presented at the 2012 Canadian Cardiovascular Congress, held in Toronto last October.

In a pilot study of six middle-aged, overweight or obese individuals, a four-month exercise program, consisting of high-intensity interval training and circuit weight training, resulted in improved cognitive function. Improvements in cognition were associated with improvements in cardiometabolic risk factors including weight, waist circumference, blood-sugar levels and exercise capacity. "People feel that their minds are sharper when they perform regular exercise. Perhaps our study is one example of this phenomenon," says Nigam.

The discussion between Bherer and Nigam, funded by the Café Scientifique program of the Canadian Institutes of Health Research, will be moderated by CBC radio host Bernard St-Laurent.

When: Wednesday, March 27, 2013, from 7 to 9 p.m.
Where: Auditorium du Centre d'archives de Montréal, 535 Viger Ave. E., Montreal

Admission is free of charge but seats are limited. Register by contacting Jenifer Brennan at jennifer.brennan@concordia.ca or at 514-848-2424, ext. 4395.
While the event will be held in French, questions and comments in English are welcome. Light refreshments will be served.
Related links:
• PERFORM Centre
• Centre de recherche de l'institut universitaire de gériatrie de Montréal
• Montreal Heart Institute
• Canadian Institutes of Health Research
---