Community events
Virtual Social Networking Gathering for all ESL enthusiasts
Get to know fellow teachers, mentors and faculty members
---
DATE & TIME
Thursday, May 27, 2021
5 p.m. – 7:30 p.m.
---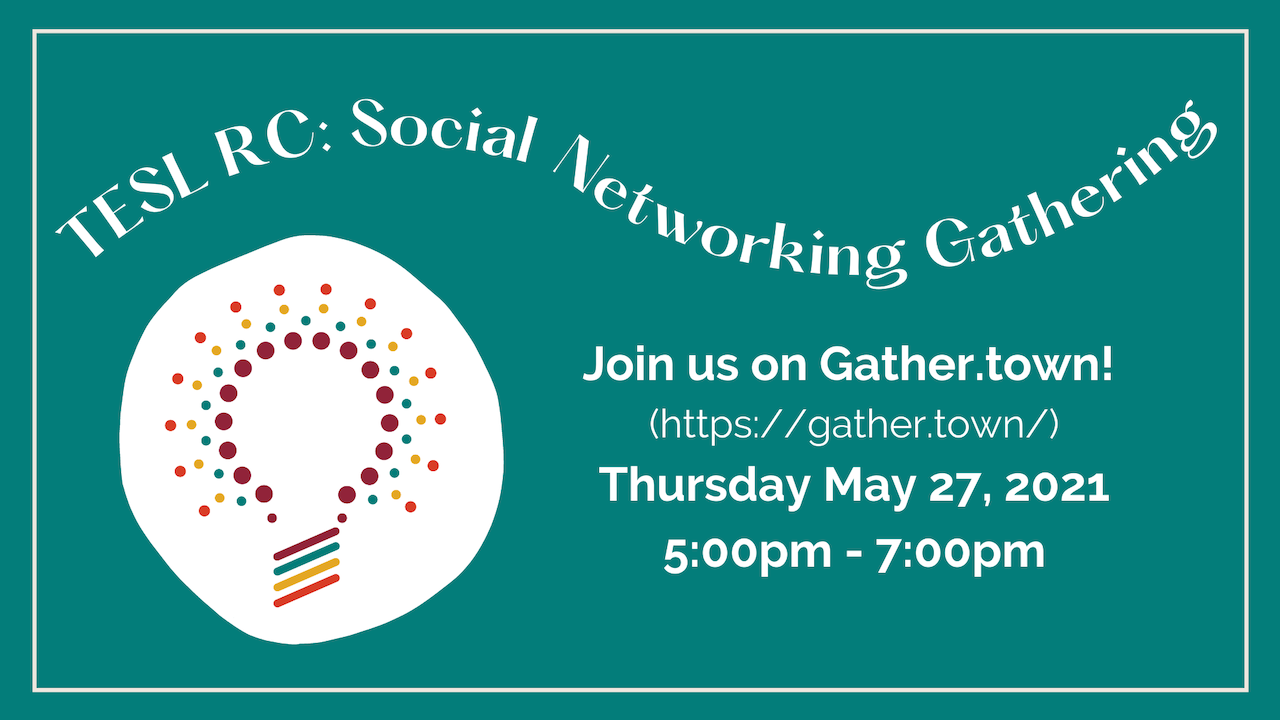 The TESL Resource Centre is hosting a Virtual Social Networking Gathering for all ESL enthusiasts. Why should you attend? This is a perfect opportunity to wiggle your way deeper into the ESL world where you can get to know fellow teachers, mentors and even faculty members from Concordia's Department of Education. It's also a chance to meet all the faces behind the TESL Resource Centre. Discover Gather, an amazing digital tool for you to use in your profession.
Please send an email to reserve your place to education.tesl-rc@concordia.ca (if you haven't registered on our Facebook event page).
---