Workshops & seminars
Day 1: Romani Experiences: Contexts of translation, interpreting and ethics
Part of Concordia's Jean Monnet Chair
---
DATE & TIME
Wednesday, July 6, 2022
8 a.m. – 12 p.m.
Registration is closed
Other dates
SPEAKER(S)
Anina Ciuciu, Fernand de Varennes, Gilda-Nancy Horvath, Viktória Mohácsi, Dafina Savić; Romani interpreters: Sejdo Jasarov and Sarita Jasarova
---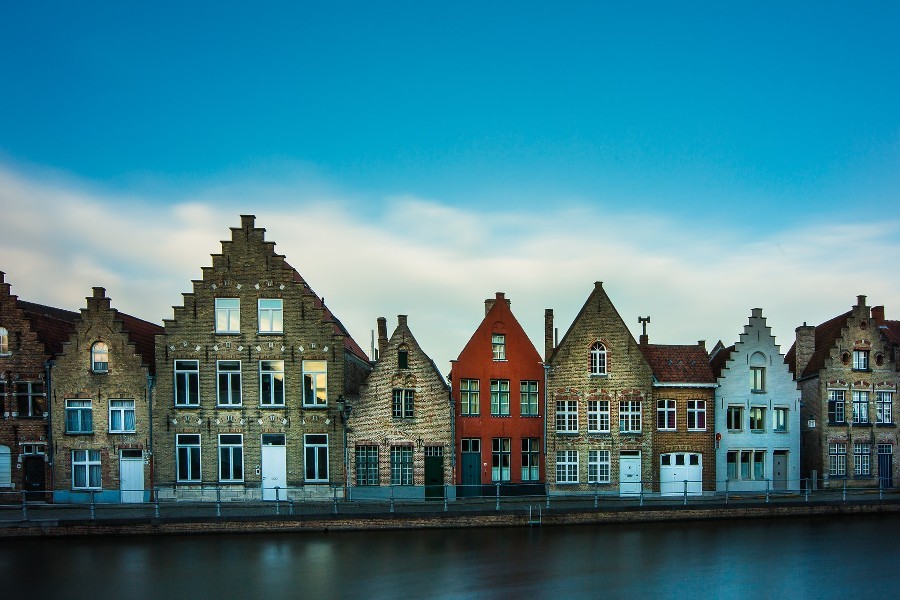 Romani Experiences: Contexts of translation, interpreting and ethics is a two-day public online event focused on ethics and translation (written) and interpreting (oral) in the Romani context. This event is being interpreted simultaneously into the Romani language.
It considers ethics in relation to:
The translator / interpreter in minority language-culture research and activism;
Translation for minority inclusion and representation in historical narratives; and
Translation as a human right and civil right.
Topics for the discussion panels include:
Globalizing ethics and Romani contexts in translation

The roles of language and translation in the human rights situation of Roma

Translation as a human right and a civil right

The right to be translated and the translation of cultural heritage

Technology and translation in questions of representation

The historical consequences of being 'translated' by others

Ethical guidelines and translation in legislation and public policy

The ethical aspects of being both researcher and researched in the context of translation

Setting the standards for codes of ethics in translation
The workshop is free and open to everyone, but registration is required. Register for Day 1 - July 6 using the register now button at the top left of your screen. To view the schedule and register for Day 2, visit the July 7 event page at top left under "Other dates."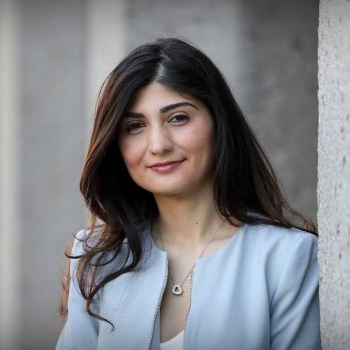 Dafina Savic has an academic background in political science with a focus on international relations and comparative politics from McGill University. She has more than 10 years of experience in international relations, human rights and public affairs. Her work draws on local and international knowledge in the areas of human rights, immigration, social impact and minority rights. She has initiated dozens of successful national and international mobilization campaigns on various issues, as well as developing programs, projects, and digital educational tools on human rights and genocide prevention for various public contexts across Canada.
In 2013, Dafina founded Romanipe, a Not-for-Profit organization based in Montreal, Canada, whose main mission is to defend the human rights and dignity of Romani populations in Canada and worldwide. The organization recently led the efforts which resulted in the recognition of the Romani Genocide by the Canadian Government in 2020 and contributed to the elimination of Bill C-31 in 2019. In her capacity as the organization's Executive Director and Founder, she has contributed and developed international initiatives seeking to secure rights for Roma refugees in Canada and advance the human rights situation of Roma globally. She is also an expert Delegate for the Canadian Delegation to the International Holocaust Remembrance Alliance (IHRA) where she advises the government on human rights and Holocaust education.
In 2016, Dafina was the recipient of the Young Quebecers Leading the Way Award for her leadership and work on human rights issues. In 2018, she co-founded Uena Agency, the first social impact agency of its kind in Quebec, specialized in inclusive governance, public and community relations. The agency has worked with various institutions and industries to make them better citizens by formulating and improving strategies and approaches. Dafina also regularly contributes recommendations on human rights mechanisms to the United Nations.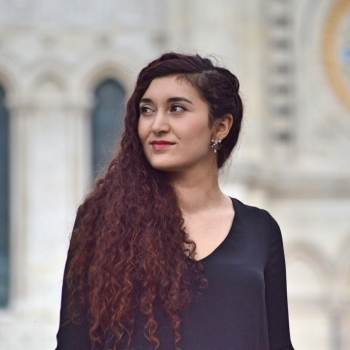 Anina Ciuciu is a young lawyer and author of French and Romanian citizenship, and of Rromani origin. In 2013, she published a book entitled "I Am Rroma and I Am Staying" in which she told her story—one of growing up as a Rromani child in a contemporary Europe full of hatred, police brutality, and discrimination, but who succeeded in escaping the misery of the slums to attend Sorbonne University. Her book has been translated into Romanian and Italian, where its publication has had a tremendous impact in the public space.
She has become a role model and is very active in several grassroots NGOs, notably as the president of the ASKOLA association. In September 2017, she became the first candidate of Rromani origin in the French national elections (for the Senate). In 2018, she graduated from the Paris Bar School. Before dedicating herself to her professional work, she decided to spend three years founding the #SchoolForAll collective. This initiative organizes children and young Rroma migrants with the goal of empowering them in their struggle to realize their basic right to an education in France. It does so through a national campaign supporting advocacy on behalf of the nearly 100,000 children currently deprived of this right. Currently, she practises law in Paris and continues the fight in the legal sphere.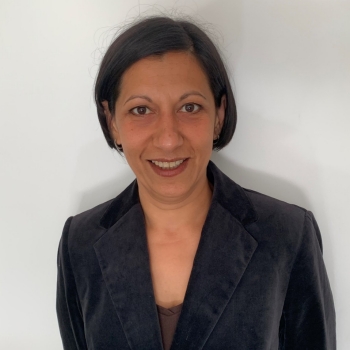 Viktória Mohácsi is a Romani human rights activist and political advocate. At the age of 20, she became the first female Roma presenter on mainstream Hungarian television. Entering politics in 2002, she served as the Commissioner for the Integration of Roma and Disadvantaged Children.
From 2004 to 2009, Mohácsi was a Member of the European Parliament (MEP), where she was one of only a small number of Roma MEPs. She was also a member of the Alliance of Free Democrats, part of the European Liberal Democrat and Reform Party. Her courageous leadership of The Movement for Desegregation Foundation led to the arrest and prosecution of neo-Nazi criminals in Hungary for their commission of anti-Roma hate crimes. Mohácsi has received international recognition for her activism, including the Premio Minerva in 2008, and the Human Rights First annual human rights award in 2010. She currently resides in Canada, where she is studying as a paralegal.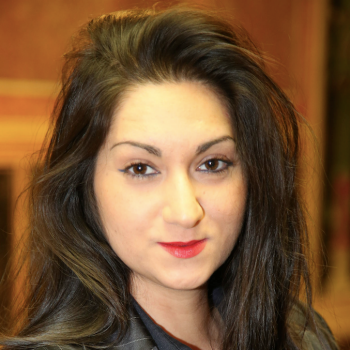 Gilda-Nancy Horvath is a Romani project designer, journalist, and artist from Vienna working at the nexus of human rights, media, digital transformation, science, and empowerment through education. She is a co-creator and collaborator in numerous projects including "The Austrian Initiative of Romani Organizations for a Memorial Vienna." Gilda is co-researcher and co-author of a study called "Empowerment of Romani Self Organizations in Germany" 2019/2020 and is also involved with the pilot project "Recode Your Life" (2020)—which is a full-stack web developer qualification and mentoring program for disadvantaged groups. She has published both texts and music in the Romani language under the pseudonym "Nancy Black" and serves as an honorary board member of the European Roma Institute for Arts and Culture.
From 2006 to 2016, Gilda worked as a TV moderator and producer at the Austrian Broadcasting Corporation (ORF). As a journalist she is active for Deutsche Welle Europe and as editor-in-chief of romblog.net.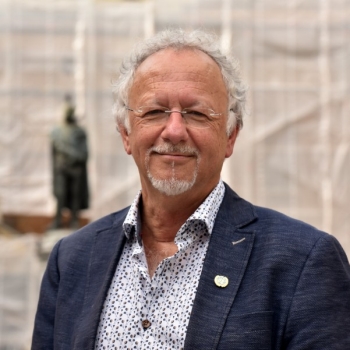 Dr. Fernand de Varennes has been the United Nations Special Rapporteur on Minority Issues since 2017. He is also Extraordinary Professor at the Faculty of Law of the University of Pretoria (South Africa), Adjunct Professor at the National University of Ireland-Galway (Ireland), and Visiting Professor at Vytautas Magnus University (Lithuania).
Dr. de Varennes' research and publications record spans some 300 publications in more than 30 languages. In recognition of his work and achievements in the field of human rights and the protection of minorities, he has received accolades in Africa, Asia, and Europe, including the 2021 Prize of the Federalist Union of European Nationalities, the 2004 Linguapax Award (Barcelona, Spain), the Knight's Cross of the Order of Merit of the Republic of Poland, and the Tip O'Neill Peace Fellowship (Northern Ireland, UK).
Schedule
Day 1: Wednesday, July 6, 2022
14:00 CEST | 8:00 EDT

Territorial Acknowledgement

Welcome remarks:

Christine DeWolf, Vice-Dean, Faculty of Arts and Science, Concordia University
Françoise Naudillon, Chair Département d'études françaises, Concordia University
Debbie Folaron, Jean Monnet Chair, Concordia University

Greeting and opening remarks in Romanes (different dialects)

Gilda-Nancy Horvath (General greeting)
Dafina Savić (Special Greeting to Romanes Speakers)
Anina Ciuciu (Explanation (in Romanes and in English) of why greeting is done in Romanes)

Introduction of panel participants and interpreters: Debbie Folaron

Guidelines for panel conversations: Gilda-Nancy Horvath

14:30 CEST | 8:30 EDT

CONVERSATION 1 - The right to be translated and the absence of translation

Panel discussion 1 (45 minutes)

Translators and interpreters work in legal contexts, social services, medical and health care sectors, and in matters related to education and housing.

Q: What are the risks, impacts, or effects for Roma of no translation or not being translated in these areas?

Q: What laws support Roma and the translators and interpreters who mediate in these contexts?

Q: What legal aspects empower or hinder the right to be translated in these contexts?

Moderator: Gilda-Nancy Horvath

15:15 CEST | 9:15 EDT
Public Q&A (15 minutes) – moderator Dafina Savić
15:30 CEST | 9:30 EDT

CONVERSATION 2 - The historical consequences of being 'translated' by others

Panel discussion (45 minutes)

Ethics plays a role when problems of historical representation are tackled proactively. Throughout history Roma have been 'translated' by non-Roma in accounts and narratives about Roma culture and language, all of which has led to perceptions and stereotypes reproduced in archival materials, textbooks, literature, etc. Many Roma may not even have access to historical materials about them or to works written by Roma in different countries because of a lack of translation.

Q: How can translation be used as leverage to empower Roma agency and representation, or serve as legal recourse?

Q: What role does ethics play when dealing with subjectivity, biases, and power dynamics?

Q: How to build trust and gain legitimacy as a translator or interpreter in the diverse Roma contexts?

Moderator: Gilda-Nancy Horvath

16:15 CEST | 10:15 EDT
Public Q&A (15 minutes) – moderator Dafina Savić
16:30 CEST | 10:30 EDT
Break
16:45 CEST | 10:45 EDT

CONVERSATION 3 - The ethical considerations of being researcher and researched in the translation context

Panel discussion (45 minutes)

Roma translators act as mediators in research projects. They often mediate perspectives, motivations, and positions of non-Roma researchers all while being Roma and part of the ethnic group being 'researched'. An ethical approach entails researching with Roma translators as 'peer researchers' and taking into account a need for translator or interpreter agreements, informed consent, confidentiality, etc.

Q: How are trust and legitimacy to be established in this context?

Q: How do Roma who act as translators cope with their multiple roles in different projects and institutions?

Q: Are ethical standards needed to define Roma participation and collaboration in translation?

Moderator: Dafina Savić

17:30 CEST | 11:30 EDT
Public Q&A (15 minutes) – moderator Dafina Savić
17:45 CEST | 11:45 EDT

Closing remarks

One-minute remarks by each panelist

Acknowledgements (Debbie)

Preview of Day 2 (Debbie)
This event is the second of a series of three annual events organized by the Jean Monnet 2020-2023 Chair "Multiple Roles of Translation in Minority Multilingual Romani Contexts (ROMTRA)," supported by the European Commission and Erasmus+ Programme of the European Union. This workshop will lay the foundation for a code of ethics guidelines for translators and interpreters in Romani contexts.
For more information about the program events, please contact ROMTRA@concordia.ca.
Additional funding for this event has been provided by the Département d'études françaises and the Social Justice Centre.
About the Jean Monnet Chair
The Jean Monnet Chair "Multiple Roles of Translation in Minority Multilingual Romani Contexts" (ROMTRA) at Concordia University provides a focal point for teaching, research, and public discussion about translation practices and policies in the context of minoritized, transnational groups within the European Union (EU).

---
Sub-event(s):
---