Experience the intellectual vibrancy and close-knit environment of our department. Gain marketable skills for future careers. Take courses that are relevant and timely, on topics you care about, including popular culture, violence, group and family dynamics, death, gender and sexuality, food, and social justice.
Why study religions and cultures?
A Major in Religions and Cultures provides vital knowledge of the religious traditions and cultures that shape our globalizing world. Or consider a Minor in Religions and Cultures, which nicely complements majors in History, Philosophy, English Literature, Political Science and more. Whatever the choice, be sure to take advantage of our small class sizes and our various entrance scholarships.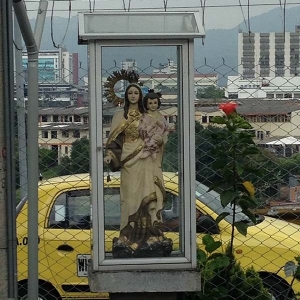 We offer three areas of study:
Expand your mind and improve your CV at the same time. Consider adding a second Major or Minor in Religions and Cultures. It will complement your current field of study and contribute to your employability in non-governmental organizations, social work, psychological and guidance counselling, journalism and more.

Our Department is the ideal place and setting to study the religions of the world. The small class sizes and comparative approach to the study of texts, practices, doctrines and gender, unfolds against the backdrop of an exciting metropolis with multiple languages, ethnicities, religions, foods and identities. Come explore!

Are you interested in changing your major? Adding a second major? Adding a minor? Doing honours? Reach out to our undergraduate advisor to learn more about your options.
There are many reasons why students are drawn to our programs and there are a number of options available.