Concerts
ISMMS 2023; NO OUTSIDES, LIVE! featuring members of Landscape of Hate, Halka, Vastum, Acephalix and more
---
DATE & TIME
Friday, June 9, 2023
11 a.m. – 12:30 p.m.
WHEEL CHAIR ACCESSIBLE
Yes
---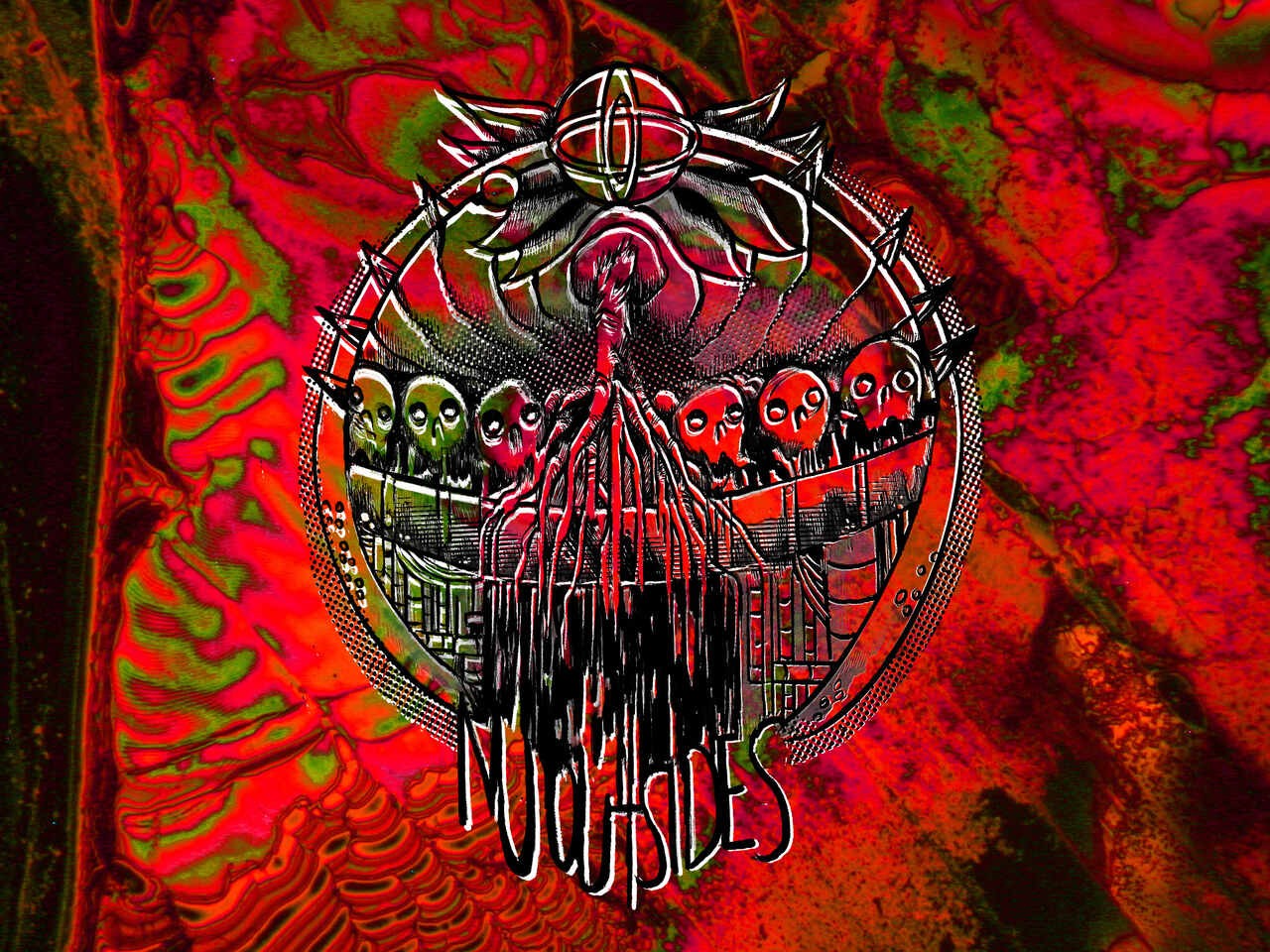 Artist Bios
Vivek Venkatesh, PhD, is a filmmaker, musician, curator, and applied learning scientist whose research and research-creation programs focus on community resilience and pluralism through a resolutely public pedagogical approach. Vivek holds the UNESCO co-chair in Prevention of Radicalisation and Violent Extremism and serves as co-director of the Centre for the Study of Learning and Performance at Concordia University in Montréal, Canada where he is Full Professor of Inclusive Practices in Visual Arts and Chair of the Department of Art Education.
Annabelle Brault is a music therapist and an electronic musician. She has played with artists such as Justin Wright and Simon Leoza, and is collaborating with arc, Landscape of Hate, Halka and No Outsides on multimedia performances and recordings.
Leila Abdul-Rauf is a composer, vocalist, multi-instrumentalist and music educator based in the San Francisco Bay Area. Co-founder and main songwriter of extreme metal bands Vastum, Saros, and electronic/ambient trio Ionophore, Leila is an established cinematic-ambient solo artist having released four albums under her name, and has collaborated with countless others. Leila is also an academic at heart, having received a Master's degree in Audiology and Speech Sciences from Purdue University in 2001, with a focus on psycholinguistics, voice disorders, and child language research.
Dan Butler is a psychoanalytic clinician in San Francisco and a doctoral candidate in History of Consciousness at the University of California, Santa Cruz. Dan has published numerous articles and sits on the editorial boards of Studies in Gender and Sexuality and the Journal of the American Psychoanalytic Association. Outside of clinical and academic work, Dan is the vocalist and intermittent visual artist for various bands, including Vastum, Acephalix, and Draghkar.
Jessie Beier is an artist, researcher, philosopher and conjurer of weird pedagogies for unthought futures. Working at the intersection of philosophy, artistic (non)production and radical pedagogy, Beier's research-creation practice experiments with summoning heretical forms of pedagogy aimed at collective practices of negation, refusal and fabulation.
Owen Chapman is a composer, DJ, researcher and professor in Sound Production and Scholarship in the department of Communication Studies at Concordia University.
Nik Forrest is an interdisciplinary artist based in Tio'tia:ke/Montreal working with sound, video and installation. They are also a PhD candidate in the Interdisciplinary Humanities program at Concordia University.
Jason J. Wallin is a Professor of Media and Youth Culture in Curriculum in the Faculty of Education at the University of Alberta, Canada. He is the author of "A Deleuzian Approach to Curriculum: Essays on a Pedagogical Life" (Palgrave Macmillan), co-author of "Arts-Based Research: A Critique and Proposal" (with jan jagodzinski, Sense Publishers), co-editor of "Deleuze, Guattari, Politics and Education" (with Matt Carlin, Bloomsbury), and co-producer of the 2016 extreme music documentary entitled "Blekkmetal" (with David Hall, Vivek Venkatesh and Owen Chapman).

Find out more about the ISMSS 2023 conference: No Outsides: Metal in an Era of Contagion.
---