Mihaela Zlatanovska
Research Coordinator
cldlab@concordia.ca
(514) 848-2424 ext. 2279
Room: PY 276.1
Parents
We are always seeking young research participants! We have several studies in the lab that are ongoing or about to begin.
We invite parents and their children to come participate in fun, game-like research projects!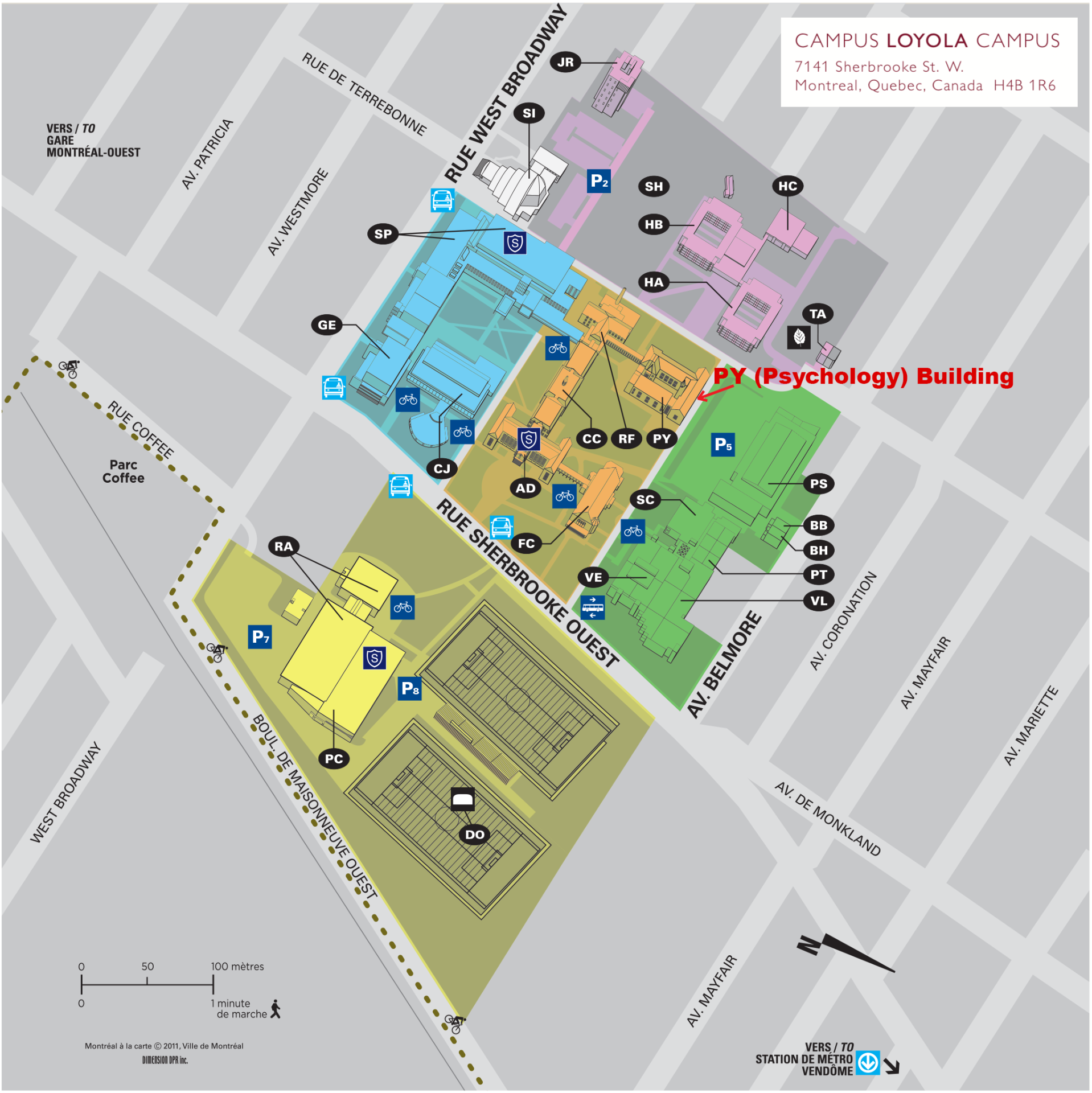 Getting to the lab
The CLD lab is located in the PY building on the Loyola campus in NDG.
Arriving by bus:
From Villa Maria metro station: 162 Westminster West (Stop: Campus Loyola)

From Vendôme metro station: 105 Sherbrooke West (Stop: Campus Loyola)

From Snowdon metro station: 51 Edouard-Montpetit West (Stop: West Broadway/Sherbrooke)
Arriving by car (Summer 2019):
Enter the campus via De Terrebonne St.

Enter P5 parking lot to your left; turn right and continue towards the stop sign;

Make a left on the small lane and park in the Psychology Visitor Parking on your right.
Full directions are downloadable here