Assistant Professor, Departement of Sociology & Legal Studies, University of Waterloo (Canada)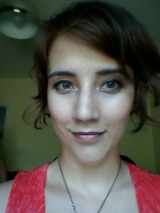 Jennifer R. Whitson is an Assistant Professor in the Department of Sociology & Legal Studies at the University of Waterloo, as well a faculty member at the Stratford campus. She teaches Surveillance Studies, critical game studies, and video game development. Her work is on the "secret life of software", the people that make it, and how this software shapes our behaviour. She's on the executive council of the Games Institute and is a research advisor for Execution Labs, an investment platform and accelerator for indie game studios in Montreal. Her current research interests include studio studies, social influences on game development processes, gamification, and governance in online domains. You can find her work in a number of edited collections such as The Gameful World, published by MIT Press, in the journals Surveillance & Society, First Monday, Economy & Society, and FibreCulture, and on her website.
Abstract
Why do we find gamification so compelling? What are the links between gamification and gambling? And what is the role of risk management in 'addictive' design?

The key to answering each of these questions lies in the quantification of our everyday experiences, the instrumentalization of pleasure and play via surveillance, and the new role of play in governing users.
This talk draws linkages between the design of gambling machines and the current popularity of gamified health applications. At their heart, these successful gamification practices are reliant on encouraging playful subjectivities so that users voluntarily expose their personal information, which is then used to drive behavioural change (e.g. weight loss, social inclusion, workplace productivity, educational achievement, 'good' citizenship). First, I link the effectiveness of gamification to the quantification of everyday life. I then explain how the quantification in gamification is different from the quantification in both analog spaces and digital non-game spaces. Specifically, I draw from governmentality studies to show how quantification is leveraged in terms of surveillance. I then link trends in gamification to the design and deployment of gambling applications, and discuss the way both compel "addictive" practices that are paradoxically centred upon risk management and self-control.