Concordia PhD grad merges civil engineering with social and environmental justice for sustainable urban mobility planning
Jenny Chaverri: 'We must change our mindset'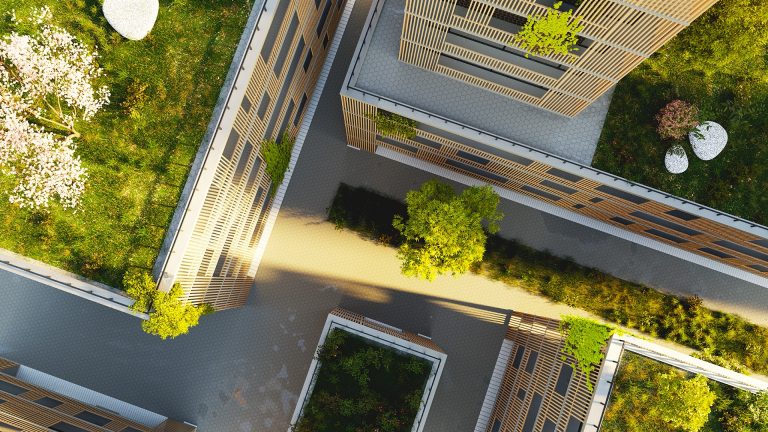 Jenny Chaverri, PhD 23, is laying out a path for transportation planners and engineers. Chaverri is pushing to integrate the United Nations' 17 Sustainable Development Goals (SDGs) into urban mobility planning.
Her approach is outlined in her dissertation, "Planning Urban Mobility within the UN Sustainable Development Goal Framework." The dissertation emphasizes social justice, climate change mitigation, healthy cities, economic development and urban governance.
Chaverri's Concordia doctorate was in building, civil and environmental engineering. Her research was supervised by Ursula Eicker, Concordia's Canada Excellence Research Chair (CERC) in Smart, Sustainable and Resilient Cities and Communities, and Ketra Schmitt, associate professor at the Centre for Engineering in Society.
Chaverri is also a member of the Next-Generation Cities Institute.
She hails from San José, Costa Rica, where she served as the head of technical auditing for the national road network. The position focused on battling corruption and recommending higher engineering standards.
Chaverri's dedication took her to the United Nations, where she interviewed agencies to get a comprehensive understanding of international views on sustainable cities and the SDGs. She has presented at numerous UN conferences, including the 2023 International Conference on Sustainable Development.
Chaverri says her passion for social impact was evident even from her early career days while working on road safety. She adds that engineers play a pivotal role in sculpting societies.
"We need to change our mindset and incorporate social and environmental justice into engineering."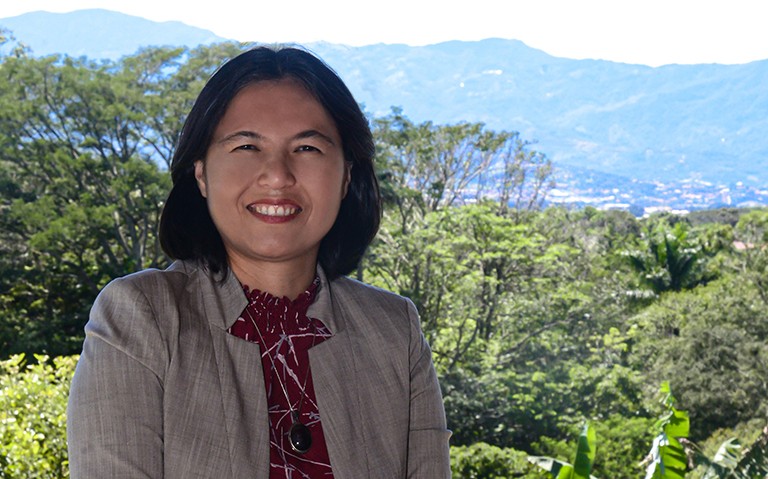 Jenny Chaverri: "When we make economic decisions, we need to address the impact on society."
A new framework for planning and designing urban mobility
In her dissertation, Chaverri develops a conceptual investment framework for planning and designing sustainable urban mobility. The strategy integrates all 17 SDGs into five strategic areas: social justice, health, climate change, economic development and governance.
Chaverri argues that a "business as usual" model that is only focused on profit is harmful in the long run. This is especially true for marginalized communities.
"Sustainable development acknowledges that we're going to aim for prosperity, but we are also going to reduce social inequalities and protect the environment," she explains. "When we make economic decisions, we need to address the impact on society."
Chaverri created a set of metrics for monitoring systems that evaluate sustainable development goals. By integrating SDGs, cities can ensure prosperity in a way that's inclusive and environmentally responsible.
She also presents two case studies on San José.
One analyzes transportation emissions by using a localized, "bottom-up" monitoring system estimated from a travel demand model. A travel demand model estimates how many people are likely to use particular transportation modes — like cars, public transit, biking or walking — and determines where and when this travel will occur.
Chaverri's monitoring system not only estimates current emissions but also predicts future outcomes based on varying electric vehicle adoption rates. This granular approach enables planners to understand traffic-related air pollution generation at a block-by-block level — a first-of-its-kind approach.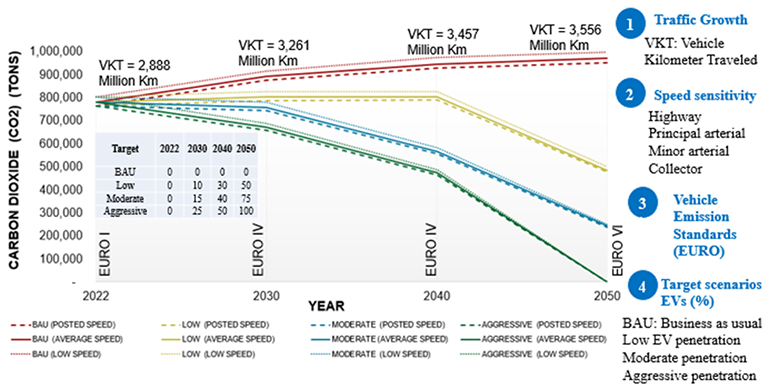 Carbon dioxide emission scenarios for the electric vehicle transition in the city of San José, Costa Rica.
The second case study takes a deep dive into gender inequalities in urban transportation. Chaverri analyzed poverty and environmental factors to pinpoint where the most vulnerable people, such as single mothers or disabled people, live in San José.
She then looked at their spatial relation with urban areas that have the worst air quality due to car traffic. She recommended transportation strategies and priorities to reduce air pollution.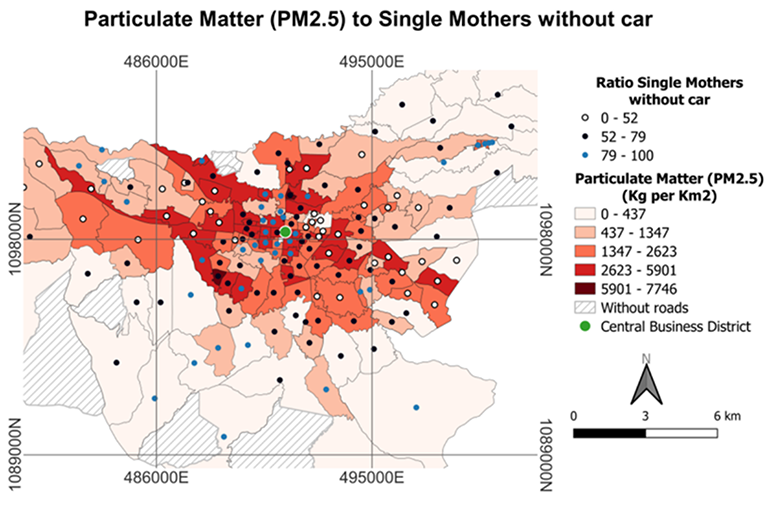 She found that women, especially single mothers without vehicles, are among the most isolated groups in San Jose. With more intricate daily routes than their male counterparts, women also face significant challenges in cities that lack robust public transportation.
Chaverri says she hopes her research will encourage engineers to go beyond traditional methods. "Engineering is the means to provide better societies, to improve the quality of life of society," she asserts.
"We need to address social and environmental justice in economic decision-making."

Learn more about research happening at Concordia's Next-Generation Cities Institute.
---