Concordia launches Volt-age — a transformative research program to redefine electrification, smart buildings and net-zero communities
University, community and government stakeholders gather to make connections and cultivate solutions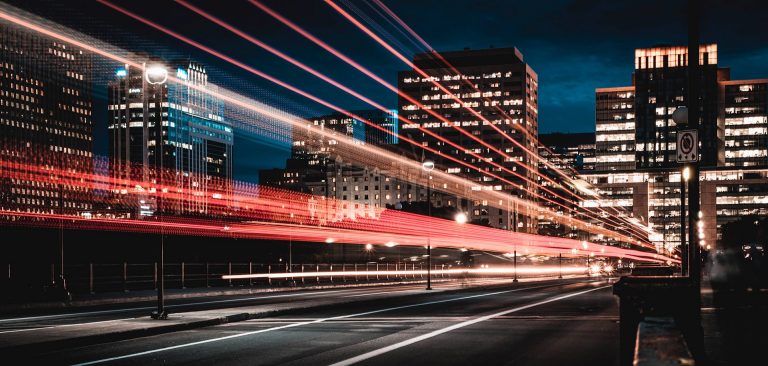 Concordia has officially launched its world-leading research program known as Volt-age. It will apply novel technologies to create innovative energy sources, secure critical infrastructure and deliver affordable, green energy under diverse conditions in municipalities and communities across Canada.
Volt-age, previously known as Electrifying Society: Towards Decarbonized Resilient Communities, came into being when Concordia received a historic, seven-year Canada First Research Excellence Fund (CFREF) grant of $123,160,035.
Representatives and stakeholders from Concordia, government, industry and the not-for-profit sector as well as partner institutions University of Calgary, Toronto Metropolitan University and Dalhousie University gathered for the launch at the Palais des congrès de Montréal on October 11.
Together they are set to chart the course on transformative research activities that will redefine electrification, smart buildings and net-zero communities while helping Canada achieve its goal of carbon neutrality by 2050.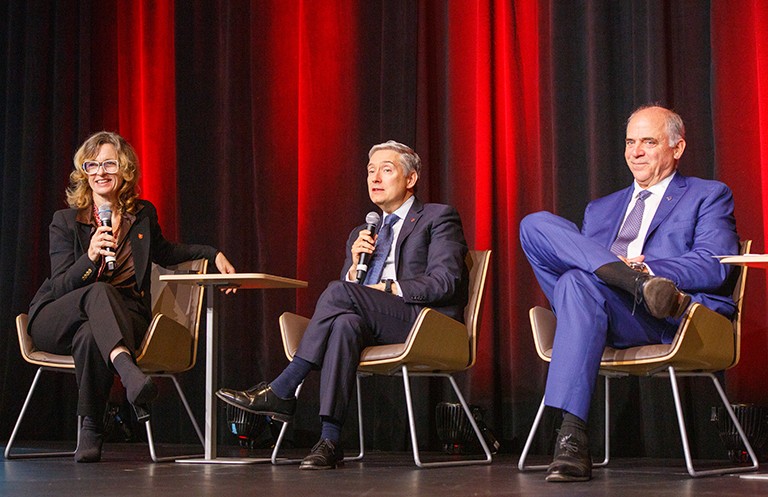 From left: Dominique Bérubé, Honorable François-Philippe Champagne and Pierre Fitzgibbon.
A focus on impact
The full-day launch event was an opportunity for all involved to create important connections that will jumpstart novel solutions and innovative technologies to tackle climate change and drive sustainability research.
Attendees engaged in panel discussions ranging from government priorities on electrification to developing batteries for urban mobility to the creation of living labs for decarbonization. Organizers allotted ample time for networking opportunities and poster presentations by graduate students who will be important drivers of research in all Volt-age activities.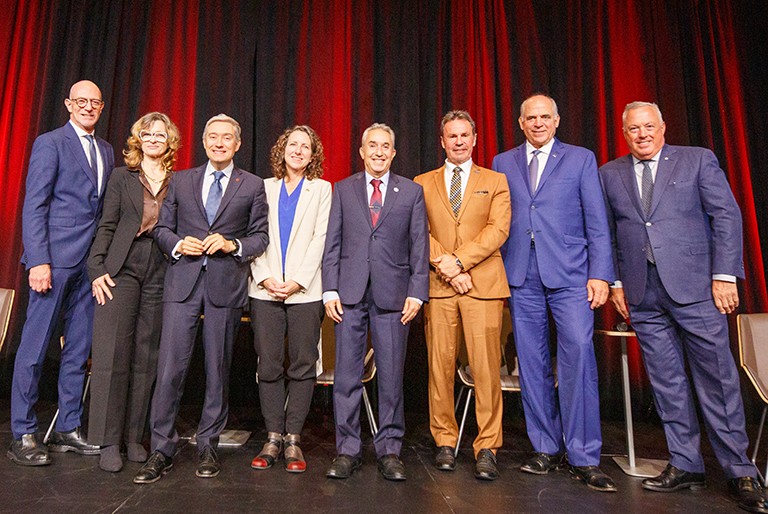 From left: Graham Carr, Dominique Bérubé, Honorable François-Philippe Champagne, Marie-Andrée Mauger, Karim Zaghib, Michel Angers, Pierre Fitzgibbon and Norman Hébert.
For Dominique Bérubé, Concordia's vice-president of research and graduate studies, establishing a strong inclusive governance is the foundation for the future and the success of Volt-age.
"Our vision is anchored in our commitment to create impact in the real world. Between Concordia and our partner institutions, we have the research and expertise in place. Combine this with the ability of industry, government, the not-for-profit sector as well as local and Indigenous communities, and we are ready to make changes that are outcome- and scale-oriented," she says.
"It was important to leverage our partnerships and hit the ground running. We are already prepared to provide seed funding to several proposals that will support the preparation of larger‐scale initiatives to be funded in 2024."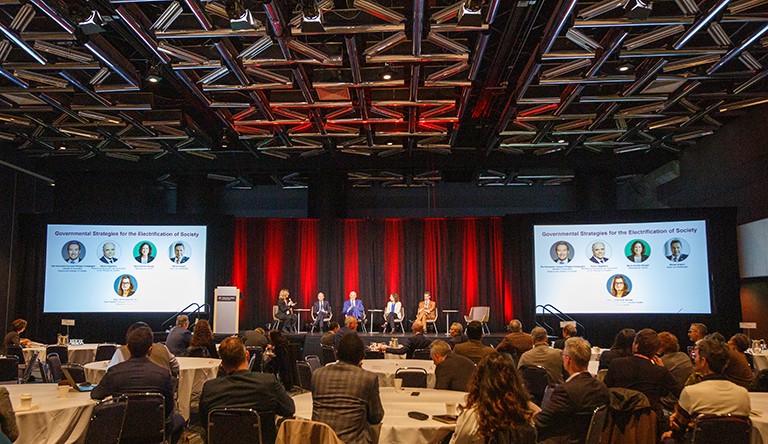 At the full-day launch event.
A new name that encapsulates a greener, more sustainable future
Karim Zaghib, Concordia professor of chemical and materials engineering and CEO of Volt-age, believes the research program's updated name is very apt. "It describes the fact that a new era of electrification is crucial if we are to create green and resilient communities that will thrive for years to come," he says.
"The launch further solidifies that our various stakeholders have a shared vision and that we are ready to move forward with this transformative project."

Learn more about Concordia's Volt-age research program.
---