The Government of Canada awards Concordia University a historic $123M research grant to electrify society and decarbonize communities
Funds will drive the university's mission to develop novel solutions and innovative technologies to tackle climate change and drive sustainability research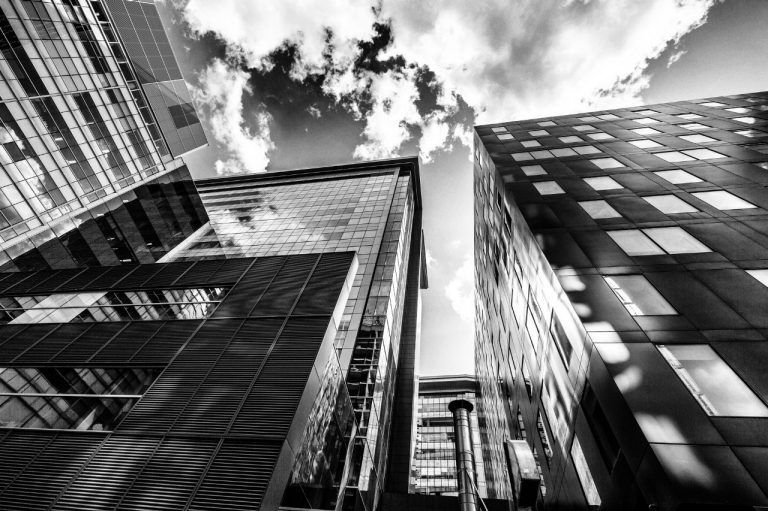 Canadian Minister of Innovation, Science and Industry François-Philippe Champagne announced today that Concordia University will receive a Canada First Research Excellence Fund (CFREF) grant of $123,160,035. The grant, which will be distributed over seven years, will support the activities and initiatives encompassed in Electrifying Society: Towards Decarbonized Resilient Communities.
"Today's research is tomorrow's economy. Since day one, our government has taken action to re-establish the role of science and scientists in our society, allowing us to appreciate the true impacts of science and research in our lives," says Champagne.
"Such is the value of Canadian institutions and researchers who think outside the box to tackle the greatest challenges of our time. The initiatives announced today will lead to breakthrough discoveries that will improve people's lives, nourish our innovation ecosystems, and shape Canada's prosperity for years to come."
This investment represents the largest single research award in the university's history. It will significantly amplify Concordia's already formidable expertise in several areas related to electrification, smart buildings and net zero communities, furthering its leadership in helping Canada achieve its goal of carbon neutrality by 2050.

Electrifying Society will bring together Concordia researchers from across all faculties, as well as colleagues from partner universities across the country and internationally. They will work with Indigenous, private, public and not-for-profit sector experts to deliver integrated, affordable decarbonization solutions, focused on electrification. This includes energy systems and storage, transportation and smart buildings, deployment of digital twin technology, cybersecurity and the internet of things.
Together, the university and its partners will establish a world-leading research program designed to apply novel technologies to create innovative energy sources, secure critical infrastructure and deliver affordable, green energy under diverse conditions in municipalities and communities across Canada.
Central to the program will be a network of living labs to incubate new ideas, test and bundle new technologies, nurture startups and mobilize citizen engagement to foster social adoption of the innovations developed through the research program.

The Honourable François-Philippe Champagne, minister of innovation, science and industry: "The initiatives announced today will lead to breakthrough discoveries that will improve people's lives, nourish our innovation ecosystems, and shape Canada's prosperity for years to come."
Forging partnerships across institutions and industry
The initiative will capitalize on strong research partnerships with the University of Calgary, Toronto Metropolitan University and Dalhousie University, as well as collaborations with Université de Montréal, Polytechnique Montréal, École de technologie supérieure and Carleton University.
In addition, Concordia will join forces with more than 30 private and public collaborators, including Indigenous Clean Energy, Power Corporation, Lion Électrique, Alstom, Lightning Energy, Siemens, CanmetEnergy, Nouveau Monde Graphite, s2e Technologies, Hydro-Québec, the National Research Council of Canada, Québec's Ministère de l'Économie, de l'Innovation et de l'Énergie, the Fonds de recherche du Québec, and the cities of Montreal, Shawinigan, Varennes, Halifax and Calgary.
At the heart of this project lies the input and collaboration from a wide number of stakeholders from tech and industry, municipalities, not-for profits, as well as local and Indigenous communities.
A board of directors will be established in order to best represent these stakeholders while effectively engaging and mobilizing the collective capacity of Concordia and its partners to deliver on the CFREF's objectives.
The board will be chaired by Norman E. Hébert. Between 2012 and 2020, Hébert was chair of Concordia's Board of Governors. Having previously served on the board of Hydro-Québec, today he holds positions on the boards of AddÉnergie, a North American trailblazer in electric-vehicle charging solutions, and co-chairs Bonjour Startup Montréal's board of directors. This organization is dedicated to nurturing Montreal startups from inception to global impact
Concordia professor and world-leading expert on lithium batteries, Karim Zaghib, will serve as CEO of Concordia's Electrifying Society initiative. He will be supported by Concordia research colleagues and fellow executive committee members: Andreas Athienitis, an expert in net zero building engineering; Carmela Cucuzzella, a leader in integrated design and sustainability in the built environment; and Ursula Eicker, the Canada Excellence Research Chair in Smart, Sustainable and Resilient Cities and Communities.
"Receiving this grant speaks to Concordia's research excellence and our capacity to create significant societal change," says Dominique Bérubé, vice-president of research and graduate studies.
"Beyond leveraging the fundamental and applied science and engineering expertise found here at Concordia, Electrifying Society will also conduct research into high-efficiency production, marketing and supply-chain management of novel technologies in diverse social, cultural and political contexts."
A bold investment in electrification for Canada
Electrification has transformed society for more than 100 years, reshaping how humans live, communicate and work. It is a critical cornerstone to infrastructure as varied as energy and utilities, finance and communication technology, as well as food and water supplies.
For electrification to contribute to a decarbonized society, it needs to engage citizens while being efficient, economically viable, reliable, secure and resilient.
Canada urgently needs innovation and adaptation of new technologies to enable electrification based on renewable energy sources coupled with research into how society will be transformed by such change.
"This bold investment from the Government of Canada speaks to Concordia's reputation as a leader in sustainability research," says Concordia President Graham Carr. "We and our partners are part of the fabric of communities across the country, and this historic funding will help chart a course for a more sustainable, resilient future for Canada and the world."
An ambitious research program
The following themes will be at the heart of the program's research activities:
Smart, sustainable and healthy built environment: the creation of infrastructure at the neighbourhood level to reach carbon neutrality and provide high air quality through electrified transport and active mobility
Resilient community energy and transportation systems based on renewables: the development of technologies for electrified, smart and connected communities in diverse environments
Planning and governance for social equity and citizen engagement: the creation of policy and technology roadmaps informed by social equity and citizen engagement
About electrification research at Concordia
Concordia aims to be a world leading institution in addressing the challenges of achieving decarbonized, resilient and sustainable communities through a transformative and integrated approach using technological and social innovation with electrification as a key element.
The university recently announced its PLAN/NET ZERO project, demonstrating our steadfast commitment to decarbonizing our own campuses and achieving carbon neutrality before 2040. This bold move aligns closely with the objectives of the Electrifying Society initiative.
Concordia's core strength in this field is also evident from its Canada Excellence Research Chair in Smart, Sustainable and Resilient Communities and Cities, two award-winning Natural Sciences and Engineering Research Council of Canada (NSERC) Strategic Research Networks in Smart Net-Zero Energy Buildings, and our leadership in the $160 million-plus Innovation, Science and Economic Development Canada–funded Cyber Security Innovation Network.
Learn more about electrification research at Concordia.
Learn more about how Concordia secured its historic research grant.
Learn more about the Canada First Research Excellence Fund.
Watch the Government of Canada's announcement as they reveal the 2022 recipients of a Canada First Research Excellence Fund (CFREF).
---