Concordia welcomes new researcher from Italy via the Marie Skłodowska-Curie Postdoctoral Fellowship
Based in the Concordia Ethnography Lab, for the next two years Daniela Giudici will study urban transformations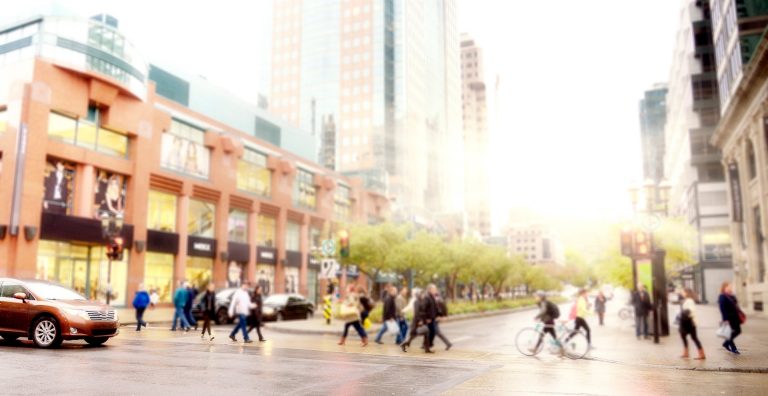 Political anthropologist and postdoctoral researcher Daniela Giudici will be calling Concordia home for the next two years, thanks to a Marie Skłodowska-Curie Actions (MSCA) Postdoctoral Fellowship. Giudici, who originally hails from Bologna, Italy, began her postdoctoral research at the university in August.
Marie Skłodowska-Curie was a Nobel Prize-winning physicist and chemist who pioneered research on radioactivity. The MSCA Postdoctoral Fellowships are competitive research grants aimed at financially supporting European researchers and their projects.
The fellowships were created to promote excellence in research and innovation by helping PhDs live and work abroad, as well as develop their careers and make international connections.
Launched in 1996, the MSCA's two types of fellowships are open to researchers moving within, coming to or moving outside of Europe. Each fellowship provides the recipients with European Union (EU) funding that covers a living and mobility allowance, as well as research funding, training, networking activities and other costs.
At Concordia, Giudici is conducting a new research project titled "TAKEBACK: Environmental gentrification and emerging collectives in uncertain times." She is supervised by Kregg Hetherington, associate professor in Concordia's Department of Sociology and Anthropology, who supported Giudici through her application process.
"I love Montreal and I think it is an extremely interesting city in which to carry out fieldwork on urban transformations," says Giudici. "I am also really enjoying the vibrant community of scholars and researchers at Concordia."
As an MSCA Postdoctoral Fellow, Giudici's project will consider how civil society and social movements are responding to the challenge of creating more just and sustainable urban environments. She will be focusing on evolving notions of care within activism and the multiple afterlives of industrial infrastructure.
Before coming to Concordia, Giudici held research and teaching positions at the University of Bologna and University of Trento in Italy and Freie Universität in Berlin, Germany.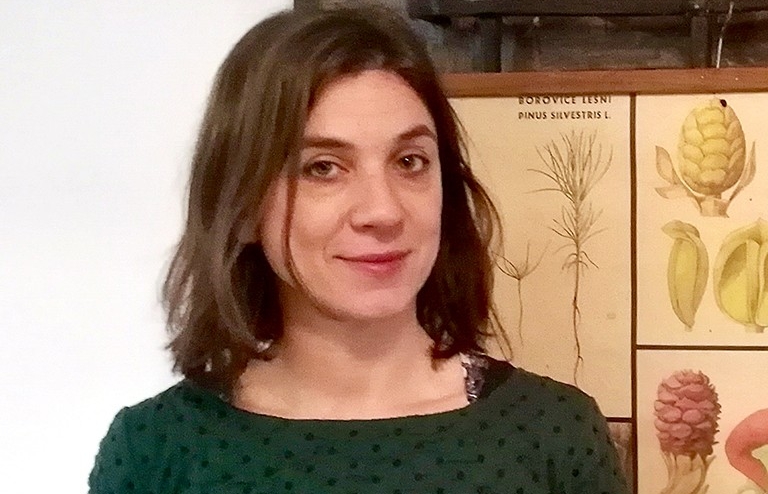 Daniela Giudici: "I am really enjoying the vibrant community of scholars and researchers at Concordia."
Throughout the years, her research has focused on asylum politics, humanitarianism and welfare transformations in Italy. Over time, her interests have expanded to include issues like urban transformation, urban activism and sustainability.
Following her time at Concordia, Giudici will return to Italy for a one-year phase in her main EU hosting institution, Politecnico di Torino (Polytechnic University of Turin), and the Beyond Inhabitation Lab.
"I am very excited about embarking on this new experience and starting a new three-year project which will allow me to carry out comparative fieldwork between Canada and Italy," she says. "The fellowship is also a great opportunity for me to experiment with new methodological approaches in my work, such as a visual ethnography perspective."
Giudici is a member of the Concordia Ethnography Lab at the Speculative Life Research Cluster at the university's Milieux Institute for Arts, Culture and Technology. The institute is a hub of artists, designers and scholars working on interdisciplinary graduate research in new media arts, digital culture and information technology.
The next call for MSCA Postdoctoral Fellowship applications will open on April 9, 2024.

Learn more about research partnerships and innovation available at Concordia.
Discover more about Concordia's Department of Sociology and Anthropology.

---