Effrosyni Diamantoudi is named Concordia's dean of graduate studies
The economics professor brings 'experience and a forward-thinking philosophy' to a familiar role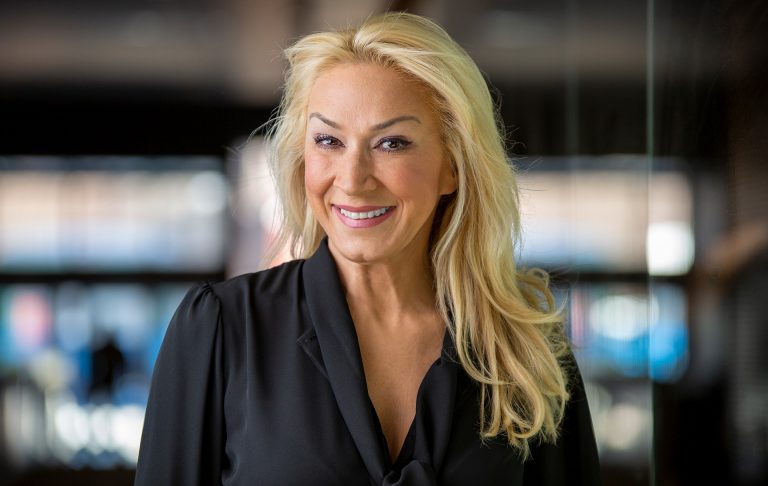 Concordia's Board of Governors approved Effrosyni (Faye) Diamantoudi for a five-year term as dean of graduate studies beginning February 17.
Diamantoudi has served as interim dean of graduate studies since February 2020. This follows nine years of administrative service as associate dean of recruitment and awards in Concordia's School of Graduate Studies and as graduate program director in the Department of Economics.
"Faye brings diverse experience and a forward-looking philosophy to this crucial role that supports over 9,000 graduate students and postdoctoral fellows," says Anne Whitelaw, provost and vice-president, academic.
"In her three years as interim dean she reformed tuition billing for course-based graduate programs, developed an enrolment management strategy as well as a plan to waive international fees for doctoral students. These significant achievements are modernizing graduate studies at Concordia."
Additionally, Diamantoudi was instrumental in creating PhD Career Connect, an eight-week professional skills training program. It allows select PhD candidates, recent graduates and postdoctoral fellows to explore diverse career options in the private, public and non-profit sectors.
For Dominique Bérubé, vice-president of research and graduate studies, it is these types of initiatives that make Diamantoudi the right person to lead the School of Graduate Studies into the future.
"Her vision will advance the school and the services it offers to students and supervisors alike," says Bérubé. "Her innovative, collaborative and evidence-based approach — and her demonstrated capacity to create change — represent important assets to Concordia."
Diamantoudi says she's especially excited to leverage the university's unique position as an English-language institution that is immersed in French language and culture.
"It is vital that the School of Graduate Studies support Concordia students to become part of Montreal's fabric not only from a linguistic and cultural perspective but also from a professional one," she says. "The democratization of research, along with the professionalization of research degrees, indicate that community connections and partnerships must be fostered and solidified."
Building on a remarkable academic career
Diamantoudi has been a member of the Concordia community for almost 20 years. She joined the university in 2003 as an assistant professor in the Department of Economics and became a full professor in 2015.
A specialist in game theory and environmental economics, she is also a member of the Loyola Sustainability Research Centre. Diamantoudi has received continuous external funding since 2004, including the prestigious Marie Sklowdowska-Curie fellowship (2017-18). She additionally brings a strong record of graduate supervision.
Diamantoudi is a member of the Board of Directors of CIRANO (Centre Interuniversitaire de Recherche en Analyse des Organisations) and the executive committee of the Northeastern Association of Graduate Schools.

To learn more about Concordia's cutting-edge graduate programs and study options, visit the School of Graduate Studies.
---