Applications are now open for Concordia's PhD Career Connect
The novel program connects PhD candidates, recent graduates and postdocs with employers in the private, public and non-profit sectors to explore diverse career options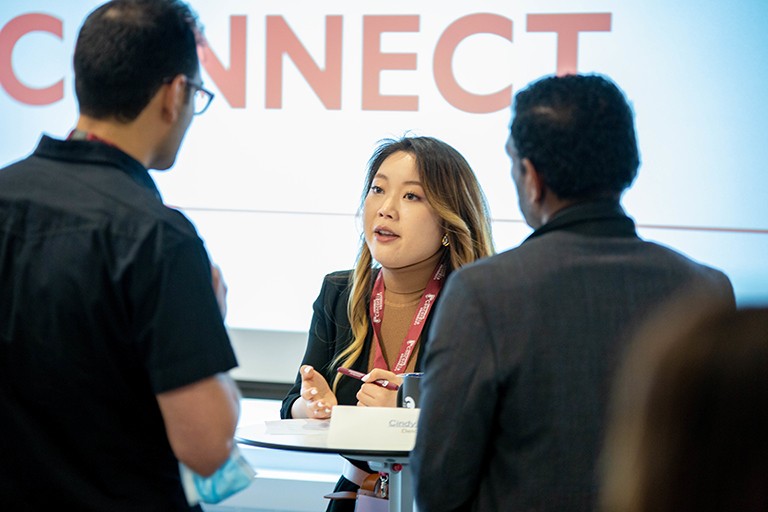 After a successful pilot in 2022, PhD Career Connect is now accepting applications for its next iteration (March-May 2023). A first of its kind in Canada, the program provides eight weeks of job preparedness training then brings together PhD students, recent graduates and postdocs with employers from the private, public and non-profit sectors to network and explore a wide range of career opportunities.
Integrating PhD students into the labour market
At its core PhD Career Connect seeks to address two important barriers that have been keeping PhD students from fully integrating into the labour market.
The first is developing skills that PhD students may not acquire while pursuing their degree, such as the ability to work in teams, networking skills and talking about their research to a non-academic audience.
The second is employer perception of PhD students, many of whom are unaware of the value graduate students can bring to their workforce.
Mengshu Cheng recently completed her PhD in communications studies and took part in the program last year. She has recently started working as an analyst at a market research company thanks to the connections she made at PhD Career Connect.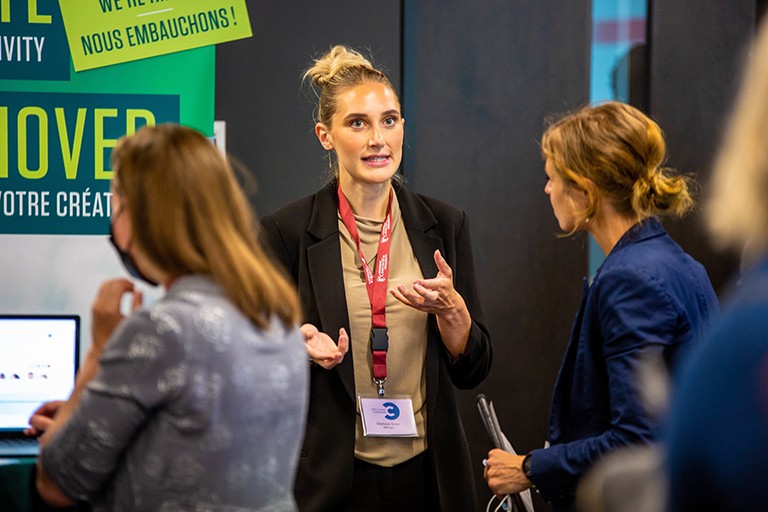 'I see this as a great one-stop training program for PhDs'
What did you learn most from the training modules?
Mengshu Cheng: What I learnt most is to identify transferable skills and to be able to articulate them in a way that is relevant to potential employers. I think this is especially critical for PhDs with a social science background. Lots of our skills are often seen as soft skills and the path outside academia is less clear than those with more technical backgrounds.
What was the best part of the training event?
MC: I enjoyed the PhD stories. It was very inspiring to hear firsthand accounts of this academia-to-industry transition — the struggles, the self-doubt and the eventual success. The job fair was also interesting. It was a great opportunity for us to communicate with employers in different fields directly and to understand more precisely what skills they value.
What makes this type of program valuable to graduate students?
MC: I see this as a great one-stop training program for PhDs who want to explore their options outside academia. All the career advice resources within the Concordia network were pulled together to give step-by-step guidance of job searching and career planning.

PhD Career Connect is recruiting 60 participants (PhD candidates, recent grads and postdocs) to form its next cohort. The application deadline is February 13.
---