Concordia and Lise Watier Foundation launch the Spreading Your Wings grant for women entrepreneurs
The inaugural bursary was awarded at the annual Let's Start Up Program graduation on September 22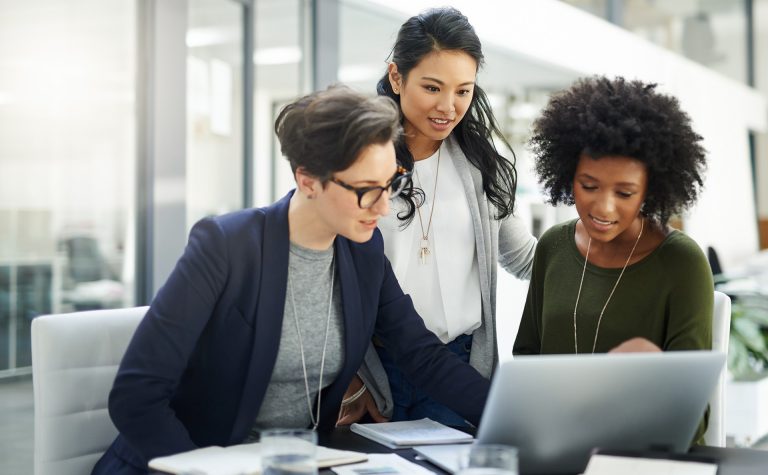 "Women who are strong leaders have four characteristics that they all share: courage, ambition, resilience and education," said Anne-Marie Croteau, dean of Concordia's John Molson School of Business, during the Let's Start Up Program graduation ceremony held virtually on September 22.
The Let's Start Up Program is a free 18-week course offered by the Lise Watier Foundation in partnership with Concordia Continuing Education (CCE) and a number of community organizations to support women who aspire to be entrepreneurs.
"I believe that you all share those characteristics," Croteau told the 84 graduates. "Especially during a pandemic, starting up a business takes so much courage."
In addition to presenting the participating women with their program certificates, the celebration was also the official launch for the Concordia-Lise Watier Spreading Your Wings Grant. The $5,000 bursary will be awarded annually to a graduate who chooses the entrepreneurship path of the Let's Start Up Program.
It will be offered for 10 years, beginning with this year's first recipient, up to the grant's total of $50,000.
According to the Lise Watier Foundation, the bursary was designed to support the winner by "giving wings" to her business.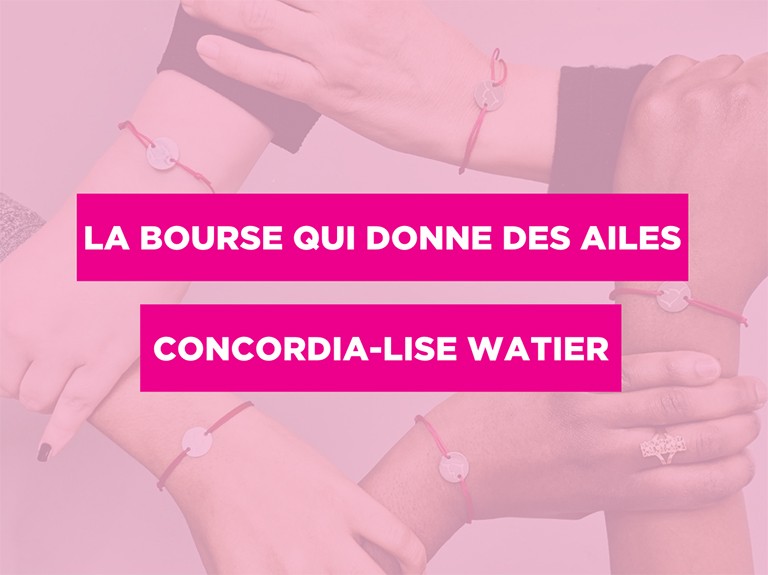 'This bursary will help me go a little bit further and faster'
Since its creation in 2017, Let's Start Up has focused on helping women build self-confidence and prepare action plans through special training and individual coaching. Its end goal is to support them to become financially independent by developing their own businesses, finding better jobs or pursuing higher education.
During the graduation ceremony, 2020 Let's Start Up graduate Karine Richer received the first $5,000 grant. Her business, Insectes Intrinsekt, involves edible insect breeding and the production of organic fertilizer made from edible insect manure.
"I am proud to receive the Concordia-Lise Watier Spreading Your Wings Grant," said Richer in her acceptance video. "This bursary will help me go a little bit further and faster."
Isabel Dunnigan, associate vice-president of lifelong learning and executive director of CCE, spoke highly of Richer's project during the ceremony. She highlighted its innovative quality and stated that this year's bursary will be serving a project that is precise, well-defined and concrete. Dunnigan also offered her best wishes to all the graduates.
"Please believe in my most sincere feelings of esteem toward your engagement in preparing a beautiful future for yourselves," she said. "You will do great — you already did."
'Being free to choose is a wonderful feeling'
Lise Watier, founder of the successful cosmetics company and co-founder of the foundation, also spoke at the graduation event. She noted the importance of financial independence and the freedom that comes with it.
"When you decide to take your life into your own hands, you are going ahead and preparing a future that will not only change your life but your family's life," Watier said. "Being free to choose is a wonderful feeling."
Watier also commented on the geese theme featured prominently in the program's logo and the name of the new grant.
"Geese are a big inspiration," Watier shared. "When geese fly in a V-shape, they fly 70 per cent faster than by themselves. Being together, joining forces — it makes us go places faster and farther."
Let's Start Up program graduates are eligible to apply for the grant, which will be available again in spring 2022.

For more information about the Let's Start Up Program and the Spreading Your Wings Grant, visit the Lise Watier Foundation's website.
Learn more about what Concordia Continuing Education has to offer.

---