Concordia professor's research bridges eco-art, design and architecture in public spaces
Carmela Cucuzzella's work helps advance a number of the UN's Sustainable Development Goals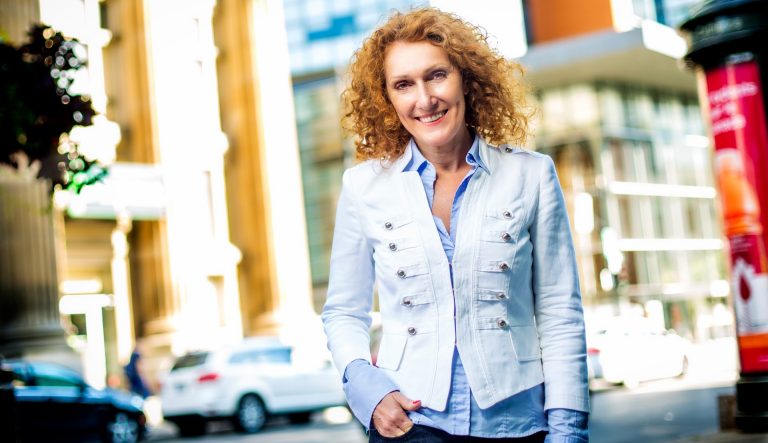 This article is the first of a series on Concordia's engagement with the United Nations Sustainable Development Goals, as part of the Voluntary University Review.
In October 2020, Concordia made an institutional commitment to the United Nations' Sustainable Development Goals (SDGs). Among the many university community members helping advance the Global Goals, as the SDGs are known, is Carmela Cucuzzella.
The associate professor in the Department of Design and Computation Arts is Concordia University Research Chair in Integrated Design, Ecology and Sustainability (IDEAS) for the Built Environment and co-director of the Next-Generation Cities Institute.
In brief, Cucuzzella examines how architectural and urban design processes help cities achieve the Global Goals.
"I'm interested in mapping processes to understand how technological, social, cultural and environmental questions are integrated in architectural and urban space design. This mapping focuses on how practitioners balance the sometimes-diverging demands around spatial equity, functional diversity, ecological issues, material quality, accessibility and social inclusiveness," she explains.
"For example, my process starts with an identification of potential Global Goals that can be considered for a design project. I then catalogue specific design and operational project qualities that respond directly to the Global Goals' targets."
Cucuzzella adds that this allows her to identify the level of integration of these goals for a given architectural or public space design project. "This understanding then allows the mapping of the Global Goals addressed in the project with respect to the overall design vision — anthropological versus technological and accessory versus integrated. Through such a method, the SDGs are the benchmarks from which I assess the complexity of sustainable design practices."
Design that helps to achieve carbon neutrality is central to Cucuzzella's work, but she notes that the SDGs are highly interconnected, providing a comprehensive framework that takes into account aspects of quality of life for all, including how humans and other species come together.
Beyond her own projects, several of Cucuzzella's PhD students are conducting research directly related to the SDGs. "There is a small team of students developing research on how the real estate industry, through design, construction and management, is considering the 17 UN SDGs," she says.
From a pedagogical perspective, her key contribution in the creation of the CIRODD Summer School, designed with several partners and taking place this summer, aims to accelerate societal transformation in the application of the SDGs. The course will refer to actual city projects, including the C40 Reinventing Cities site on Saint Patrick Street in Montreal's Southwest borough.
Democratization of data through design
Cucuzzella is also interested in how data — for example, on air toxicity in high-traffic neighbourhoods — can be made public to help change behaviour. "Nudging people to shift their mobility habits improves their own health and in turn contributes to improvements in a city's air and its public spaces," she says.
Her research interests also include eco-didacticism, which is how data collected in the city can be integrated in art, design and architecture practices as a means for enabling community exchanges. "Eco-art and design in the public realm, a place where everyone can experience it, can be part of a larger community dialogue about sustainability," she notes.
"I'm interested in the democratization of environmental data collected by cities and exploring how it can be visualized in public spaces, where people can learn its meaning and, in turn, can also give back," Cucuzzella says.
"The smart city is often invisible to the general public, so this democratization renders this data visible. The idea is that artists, designers and architects learn to exchange ideas with community."

Learn more about Concordia's Department of Design and Computation Arts and the university's commitment to the United Nations' Sustainable Development Goals.
---