Concordia launches 2 new microprograms in screenwriting and web design
The courses provide cultural workers opportunities to augment their skills and pivot in the face of the COVID-19 pandemic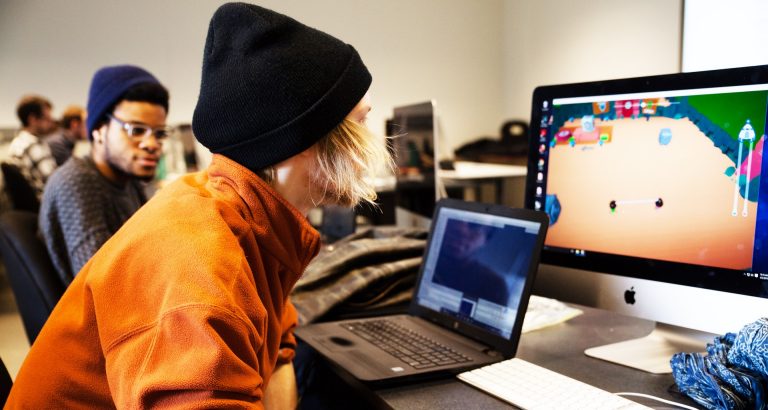 With one in four artists or culture workers losing their jobs in 2020, Canada's arts industries have been hard hit by the COVID-19 pandemic. The cultural sector in Quebec — home to 22 per cent of all artists in Canada — is no exception.
As a response, Concordia's Faculty of Fine Arts has launched two intensive microprograms aimed at retraining people in the arts who want to shift gears into new creative and professional opportunities.
Concordia's Microprogram in Screenwriting and Film Producing and the Microprogram in Web Design and User Interface will equip graduates with the necessary skills to pursue work in these fields.
"The new microprograms show how universities can respond quickly to crises in the arts sector," says Annie Gérin, dean of the Faculty of Fine Arts.
"Many artists and cultural workers find themselves in precarious situations now. We hope these offerings will help to expand their skill base so they can apply their expertise across multiple artistic fields."
The programs also reflect Concordia's long history of making university education accessible to people throughout their lives, no matter what their background, Gérin adds.
"We want to grow the diversity of our student body by offering these short-term, targeted microprograms to candidates who are not currently in a position to undertake a more traditional bachelor of fine arts degree."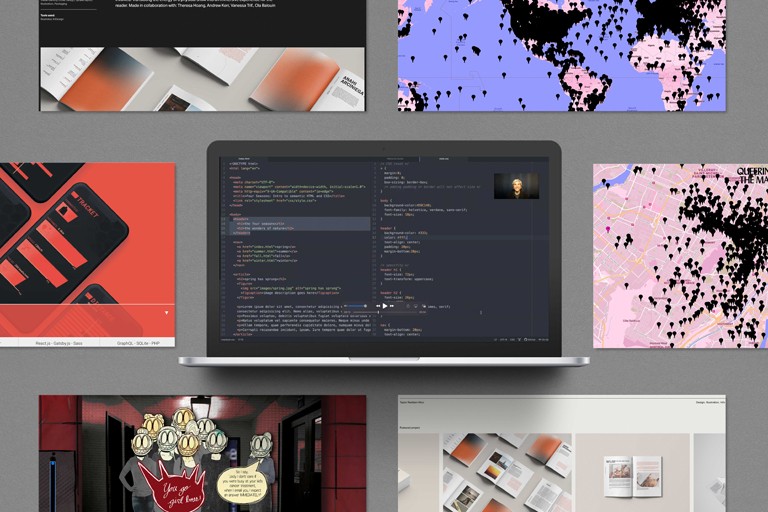 A path to a design degree
The Microprogram in Web Design and User Interface consists of three courses in design and computation arts. It starts in September and runs for 13 weeks through the fall term.
By the end of this microprogram, students will be able to develop screen-based user interfaces, and create websites using HTML, CSS, and JavaScript. Graduates will be able to apply their skills directly in the building of websites, or could creatively direct projects in collaboration with a technical team.
"Knowledge of digital design is an essential skillset for anyone wishing to pursue employment in networked and cultural industries. This is an agile path to professional reskilling or in preparation for a degree in design or computation arts," says pk langshaw, chair of the Department of Design and Computation Arts.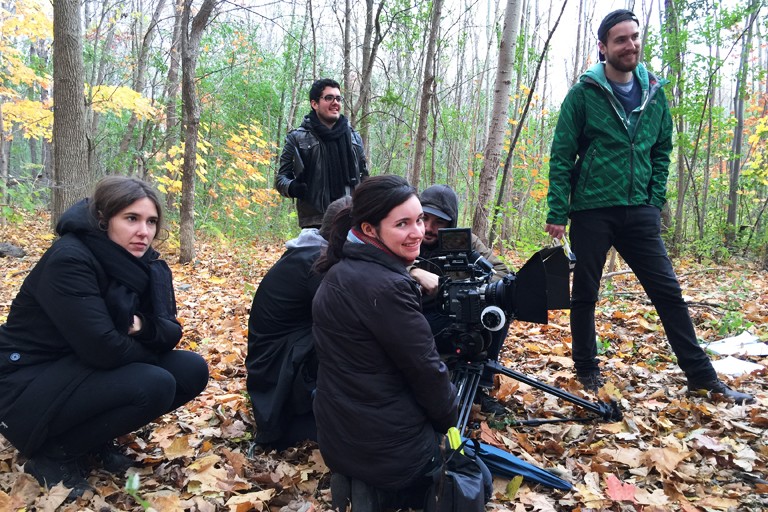 Opportunities in film and TV
The Microprogram in Screenwriting and Film Producing is also aimed at advancing or adding skills. Students in this program will take three courses to learn how to write stories for film and acquire core knowledge of how films are financed and distributed in Canada.
"Throughout the pandemic, a number of film and television productions were able to continue, and the industry continues to experience workforce shortages," notes Jean-Claude Bustros, chair of the Mel Hoppenheim School of Cinema. "This microprogram is designed to help fill the existing skills gap and open the door for anyone who wants to enter Quebec's film industry."
The nine-week summer program starts in May. Graduates will be able to aim for roles such as screenwriter, story editor or independent or assistant producer.
Growing student diversity
"These short-term programs open up the Faculty of Fine Arts to mature students who do not necessarily possess a university or college degree. They serve as excellent entry points either to a university degree or to industries that are experiencing rapid growth," says Gérin.
Applicants should check to see if they are eligible to receive funding from government programs such as Quebec's Renewed Prosperity Through Greater Training Program, which is designed to provide those out of work with financial stability as they study and learn new skills.

Apply for Concordia's new Microprogram in Screenwriting and Film Producing and Microprogram in Web Design and User Interface.
---