Mitacs sends Concordia film students to Yokohama and New Orleans
3 graduate researchers receive travel support from the national not-for-profit organization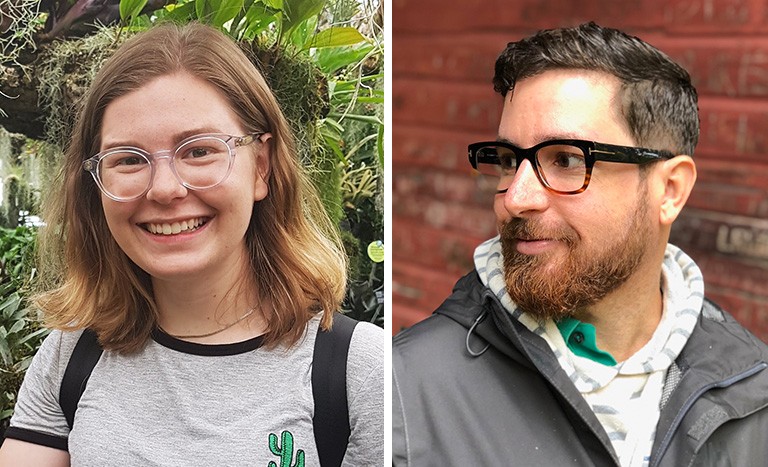 From left: Victoria Berndt and Darien Sánchez-Nicolás.
In the 2019-20 academic year, national not-for-profit organization Mitacs more than doubled its investment in Concordia students. Three graduate students from the Mel Hoppenheim School of Cinema snagged funding to travel to New Orleans, Louisiana, and Yokohama, Japan.
The film studies scholars confirm that these travel opportunities provided a big boost to their research and connected them with an international network of others in their field.
"Mitacs funding provides students with excellent opportunities to work on-site with industry and non-profit organizations," says MJ Thompson, newly appointed associate dean of research for the Faculty of Fine Arts. "It supports practical, hands-on experience that can really complement their studies and connect them to the working world beyond Concordia."
Mitacs works with companies, government organizations and universities to support industrial and social innovation in Canada. Concordians from the Faculty of Fine Arts have consistently won support for their innovative research projects.
'It helped me make great advances'
Born in Havana City, Cuba, Darien Sánchez-Nicolás is a PhD candidate in the Film and Moving Image Studies program. His research explores domestic life in Cuba, its entrepreneurial potential for creation of transnational media networks and film production projects between the island and North American populations.
Upon receiving the Mitacs Globalink Research Award, Sánchez-Nicolás travelled to New Orleans, where he conducted a summer-long archival research project at Tulane University. His work was supervised by Laura-Zoë Humphreys, who has since become a co-supervisor on Sánchez-Nicolás's dissertation.
"The material I gathered there and the progress I made in my second and third thesis chapters helped me make great advances toward the completion of my research," he says.
Not only did Sánchez-Nicolás extend his professional network at Tulane University, he also connected with the New Directions in Cuban Studies Conference, where he presented his research last October.
'Invaluable to my professional future'
Under the supervision of associate professor of film studies Marc Steinberg, Victoria Berndt is currently writing her thesis in the Film Studies MA program at Concordia. Through the Mitacs partnership with the Japan Society for the Promotion of Science (JSPS), Berndt was selected for a summer research term at Yokohama National University.
Berndt's thesis examines anime fan culture in North America, specifically original works produced by and for English-speaking fans who use their anime knowledge and experience as a key part of their narratives. It's a cultural phenomenon she terms "anime fan-oriented works." While in Japan, Berndt visited anime fan venues and shopping districts and observed the sale of merchandise at events to study anime's marketing strategies.
"Mitacs's involvement in the funding was incredibly helpful in covering the costs needed to live abroad for three months," Berndt says. "The Mitacs program also facilitated networking opportunities with other graduate students, which were invaluable to my professional future. Many of these connections helped give me a more complete understanding of my field as I began researching for my thesis."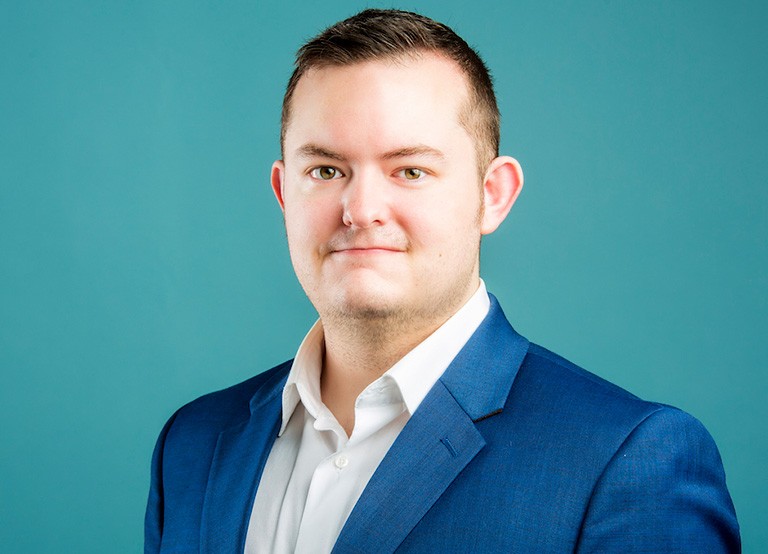 Cole Armitage
'I am incredibly grateful'
A second student recipient of the Mitacs-JSPS Summer Program was Cole Armitage (MA 20).
A recent graduate from the Film Studies program, Armitage is beginning his PhD in Cinema Studies at the University of Toronto. His research is focused on animation theory, character theory and animacy as an aesthetic category.

From June to August 2019, both Armitage and Berndt studied under the supervision of Akiko Sugawa-Shimada at Yokohama National University.
"Much of the research I conducted during that time had a large influence on my master's thesis, which I began to write the subsequent fall," Armitage says.
"I am incredibly grateful to the generosity of the Mitacs-JSPS Summer Program for supporting this research. I certainly would not have found the same success in my thesis work were it not for my opportunities in Japan."
Berndt and Armitage were able to present their research and attend conferences outside of Yokohama as well, including while visiting Kyoto.

Find out more about research at Concordia.
---