Mitacs more than doubles its funding and research opportunities for Concordians
The national not-for-profit contributed nearly $9M in the 2019-20 academic year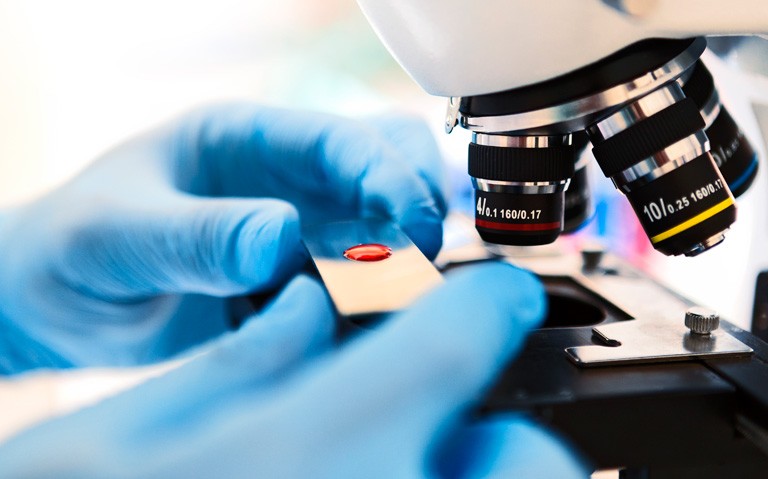 For 20 years, Mitacs has helped develop and support research across Canada. The not-for-profit works closely with higher educational institutions, companies and government organizations to support industrial and social innovation in Canada.
While Concordia has long and successfully collaborated with Mitacs, the 2019-20 academic year saw more than a doubling of the financial benefits to the university, for a total of $9 million.
One of the main focuses for Mitacs is to help deploy university graduates in the workforce. Adapting to industrial and university needs, Mitacs has expanded to include research and development management programs, professional skills development and international research and training. The organization has supported development in many areas, ranging from aerospace systems to childhood literacy.
The activities carried out and supported by Mitacs help universities respond to the needs of Canadian industry and commerce. An important link between industry and postsecondary institutions, Mitacs helps create work opportunities for students and recent graduates.
Mitacs at Concordia
Amanda Rossi, business development director at Mitacs, explains the recent surge in funding to the university.
"We helped develop a record number of applications," she says. "We developed several larger-scale, multi-professor projects that have significantly increased the amount of funding to Concordia via Mitacs. Moreover, many faculty members applied for Mitacs funding for the first time this year."
The majority of these funds relate to Mitacs Accelerate research internships. These connect Concordia graduate students and postdoctoral fellows — supervised by faculty — with organizations. Students gain research and work experience, while faculty members strengthen university relationships with non-academic and commercial partners.
This funding translated into 36 master's fellowships, 32 doctoral fellowships, six industrial postdoctoral fellowships, 104 standard internships and 384 internship clusters, which see a number of students working on a common project.
Another substantial part of the funds was distributed in the form of Elevate Fellowships, which focus on research management training. These fellowships offer participants a substantial stipend, help fund research and training and support networking events.
"Collaborating with Mitacs has been a great advantage for our researchers and students," says Paula Wood-Adams, interim vice-president of research and graduate studies.
"This ongoing partnership supports researchers' work with industrial and other partners and provides students with valuable internship opportunities and a research-based education, which will prepare them to be better contributors to society."
Anne Whitelaw, Concordia interim provost and vice-president, academic, echoes Wood-Adams's appreciation for the organization.
"We are glad to have the support of Mitacs for research and experiential learning in diverse domains of inquiry," she says.
Ericsson's Global Artificial Intelligence Accelerator
Mitacs facilitated the collaboration of 25 Concordia students and seven faculty members in a project with artificial intelligence (AI) developer Ericsson. Together they are working on Ericsson's Global AI Accelerator.
"This initiative is not only providing research funding to the students and professors involved," explains Mitacs business development specialist Anna-Maria Moubayed. "It also gives the students the opportunity to join Ericsson after the completion of their studies."
FISHES
In a different area, Mitacs supported the multidisciplinary project Fostering Indigenous Small-scale Fisheries for Health, Economy and Food Security in Cree Communities of Northern Quebec (FISHES). The project is led by Dylan Fraser, associate professor of biology. In partnership with not-for-profit Indigenous organization Niskamoon, the project aims to reduce the negative ecological impacts of northern fisheries.
Through partnered research with Cree communities, project collaborators will develop sustainable practices for fisheries, ensuring food security and social well-being. Their research will also support the protection of fish species important to Cree fisheries.

Find out more about research at Concordia.
---