Concordia's Aboriginal Student Resource Centre gets a meaningful new name
Otsenhákta: a place that provides warmth and safety, where counsel is given and ideas are shared between equals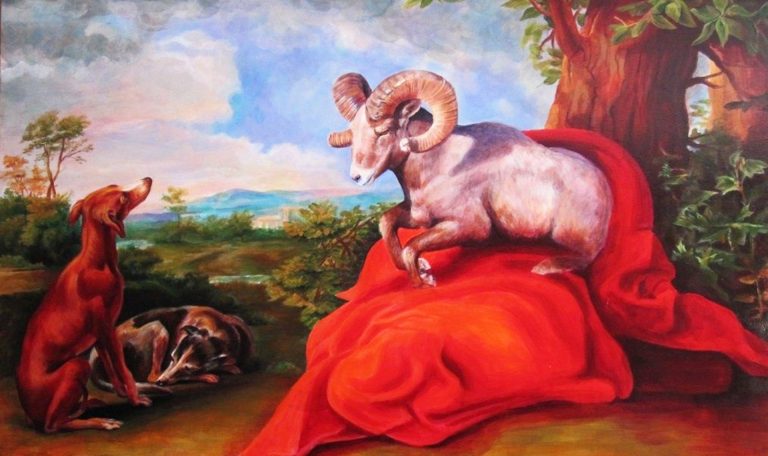 In the Kanien'kéha (Mohawk) language, the word otsenhákta means near the fire, a place that provides warmth and safety, where counsel is given and ideas are shared between equals.

The Otsenhákta Student Centre is the new name for the Aboriginal Student Resource Centre (ASRC). It was chosen by Concordia's Indigenous Directions Leadership Council (IDLC) after a renaming contest among First Nations, Inuit and Métis students.

Valerie Karonhiatakwen Gabriel, a Kanien'kehá:ka of Kanehsatake, who is currently completing her bachelor's degree in human environment, came up with the idea for the name change.
"Upon my arrival at Concordia, my first destination was the ASRC for these exact reasons," she says. "My success was largely due to the fact that I always had a warm place to go, where I could find answers and receive help from other students and office support workers."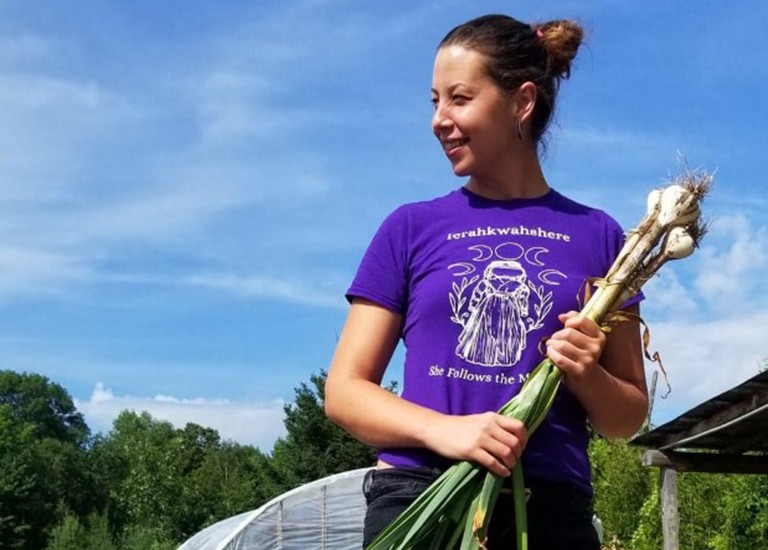 Valerie Karonhiatakwen Gabriel came up with the idea for the name change.
Pronunciation of the new name
Otsenhákta: International Phonetic Alphabet (IPA) pronunciation od͡zʌ̃ˈhɑkdɑ (O-TSEN-HAK-TA)
According to Manon Tremblay (BA 03), senior director of Indigenous Directions, the name change aligns with priorities and recommendations identified in the Indigenous Directions Action Plan.

"It is part of the many steps the IDLC is taking to heighten the visibility of First Nations, Métis and Inuit people on campus. It is also a great opportunity to honour our languages, celebrate our cultures and foster a sense of belonging for our Indigenous students."
Building on a proud and successful history
The ASRC came into existence in 1992 as an important on-campus resource for First Nations, Inuit and Métis students. At its core, the centre helps students succeed and achieve their highest academic potential by working with them to make the most of the many resources available at Concordia. Every year around 250 students access the centre.
Its numerous services include:
Academic and cultural/spiritual support
Offering a space where students can meet, plan social activities or relax between classes
Community-building events such as graduation gatherings, community cooking events, retreats, feasts and beading workshops
Funding options for Indigenous students through scholarships and bursaries

Vicky Boldo, Otsenhákta's in-house cultural support worker, says an official name change for the centre had been on the table for some time.
"Showing respect to the local Nation and honouring the language that has been here for millennia is a right move in these times of decolonization and reconciliation," she says. "Respecting the land we work, live, learn and play on and having the centre with a name in Kanien'kéha is long overdue."

Find out more about the centre and about Indigenous Directions and the effort to decolonize and indigenize Concordia.
---