6 Concordians are longlisted for the 2020 Scotiabank and New Generation Photography Awards
Nominees for the prominent Canadian prizes include an associate professor, two graduate students and 3 alumni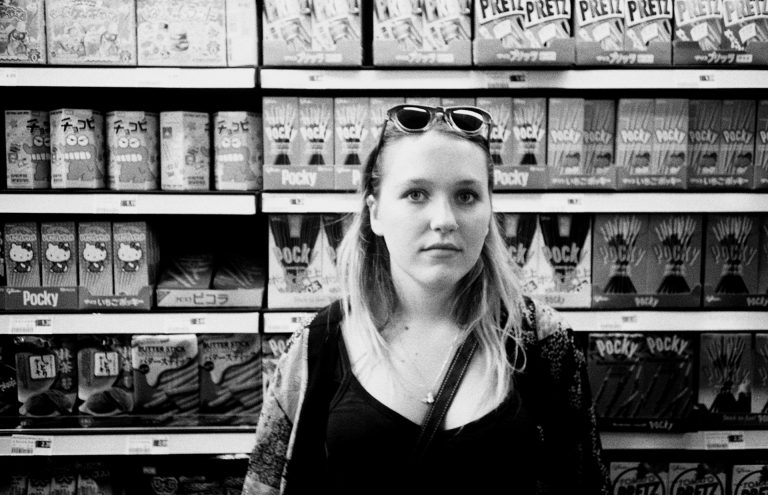 Six Concordians are among the longlisted nominees for the 2020 Scotiabank Photography Award and the New Generation Photography Award.
The Scotiabank Photography Award recognizes a mid- to late-career photographer. The winner receives $50,000 and has their work featured in a future exhibition and a book of their work published and distributed worldwide.
The New Generation Photography Award is given to three photographers under 30, who each receive a $10,000 prize. They will also be featured in the Scotiabank CONTACT Photography Festival in Toronto and at Ottawa's National Gallery of Canada from November 26, 2020, to March 14, 2021.
Eleven artists make up the Scotiabank Photography Award longlist, including Evergon, Concordia academic advisor and associate professor of photography, Montreal artist Emmanuelle Léonard (BFA 98) and Vancouver-based artist Jin-me Yoon (MFA 93).
Evergon, a working artist for almost 50 years, is recognized as one of Canada's most important contemporary photographers. His work deals with themes of sexual intimacy, the aging body, body image and the construction of gender.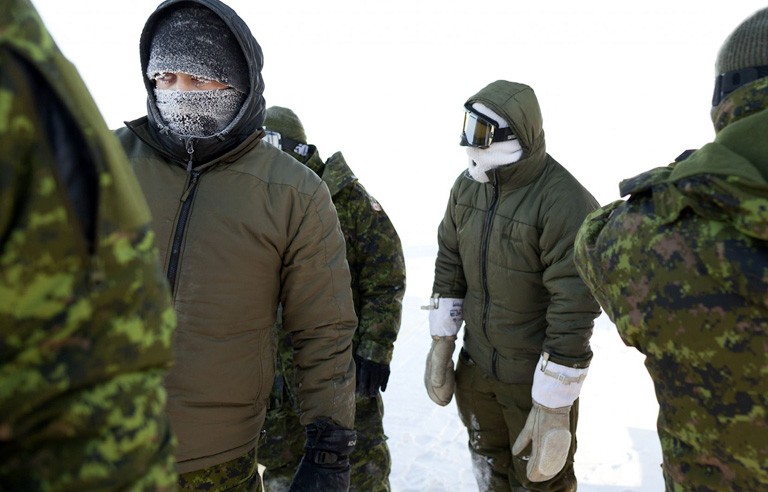 En attendant le Twin Otter
, by Emmanuelle Léonard, 2019. | Image courtesy of the artist
Léonard has shown her work in solo and group exhibitions around the world, including at the Musée d'art contemporain de Montréal, Kunsthaus Dresden and Neuer Berliner Kunstverein in Germany, Mercer Union and Gallery 44 in Toronto and Glassbox in Paris. She has participated in artist residences in France, Switzerland and Finland, and received the Pierre-Ayot Award in 2005.
Korea-born Yoon uses her work to examine the construct of the self and other. She has presented in more than 200 solo and group exhibitions across North America, Asia and Australia. Seventeen Canadian and international collections — including the National Gallery of Canada, the Royal Ontario Museum and the Vancouver Art Gallery — hold her work.
She is also a professor of visual art at Simon Fraser University.
"As always, this year's longlist boasts an incredible depth of talent and the recognition of these individuals is largely in part due to the thoughtful consideration of our award nominators. Congratulations to all," says Edward Burtynsky, chair of the Scotiabank Photography Award jury.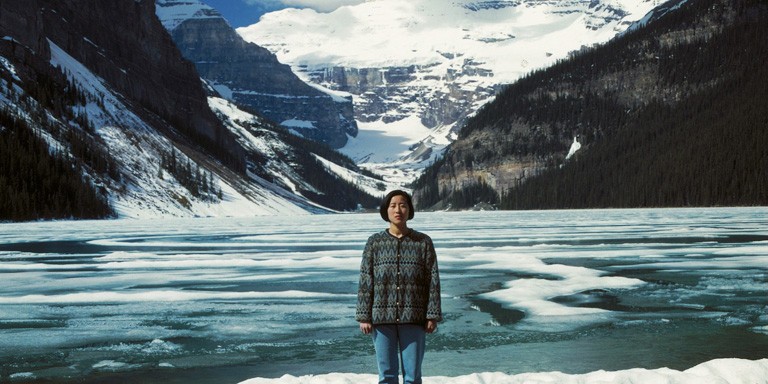 Souvenirs of the Self (Lake Louise)
, by Jin-me Yoon, 1991.
The future of Canadian photography
Included in the longlist of 19 young photographers for the New Generation Photography Award are Delphine Lewis (BFA 17), Garnet Dirksen, and Matthew Brooks, two master's students in photography.
Lewis, a graduate of Concordia's Photography program, is nominated for "Winter Formal," part of her portrait series With Alice, which is the thesis project for her master's in documentary media at Ryerson University in Toronto.
With Alice is a series of five formal portraits of her cousin Alice, a teenage visual artist who has developed an admiration for fashion from the 1930s, 40s and 50s, and has been exploring her own shifting personality by embodying women in film from those eras, such as Ava Gardner and Lucille Ball.
In "Winter Formal," Alice is channelling a character from the 1950s to attend her school's winter formal.
"She's trying to embody this kind of glamour, adulthood, what she understands as a feminine expression," says Lewis. "The series was composed of multiple portraits of her doing this in different aspects of her life."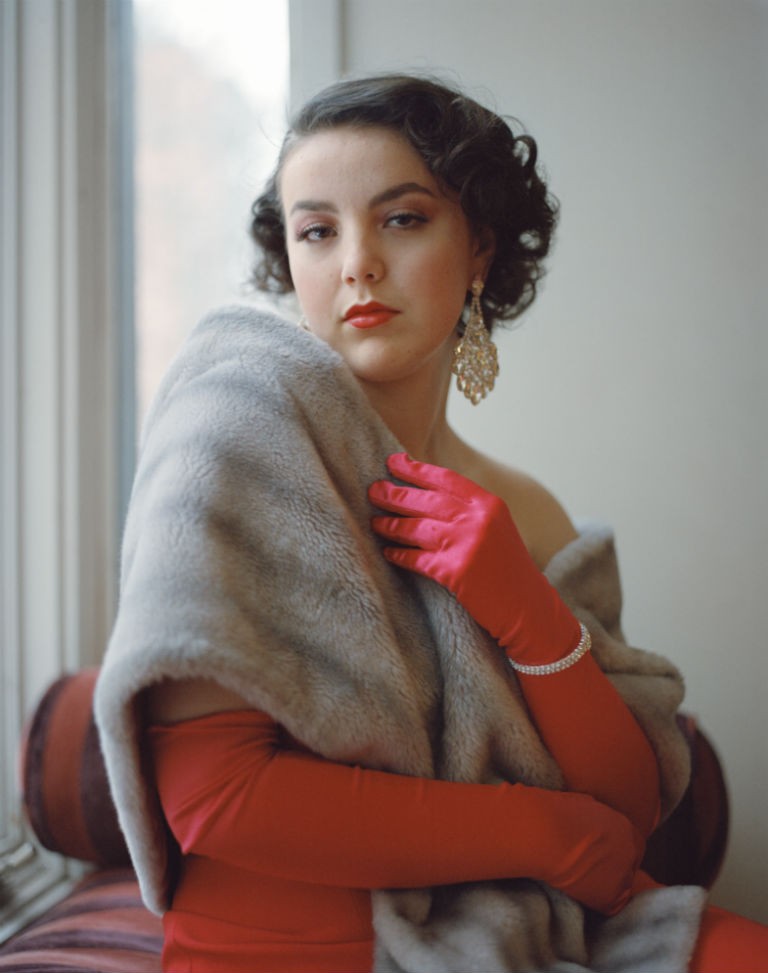 Winter Formal
, by Delphine Lewis | Image courtesy of the artist
When shooting the series — which was done from a documentary perspective — Lewis says it was crucial to develop a methodology for how the two artists worked together.
"Alice was in the process of developing her art practice in visual images to express herself, while at the same time I was documenting that process," she says. "It's really important for me to establish this working relationship where we both had full authority, full ownership over our images, while allowing our projects to intersect."
Lewis, who works in medium-format analog photography, has long been interested in portraiture, considering it a silent conversation between the photographer and subject.
"What I really enjoy about photography and portraiture is you can communicate without speaking and there's this dialogue between you and your participants about creating an image together, trusting one another and creating that space together."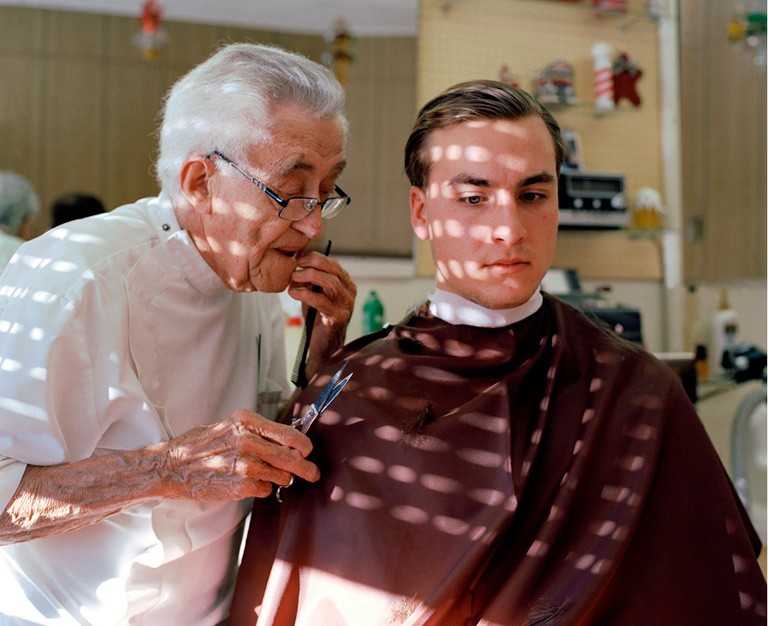 Photo by Garnet Dirksen
Dirksen, who will present his thesis exhibition at Concordia's FOFA Gallery in November and is currently working at the Vancouver Art Gallery, was nominated for his photograph "John the Barber, Crowsnest Pass, A.B."
Dirksen took the photo in 2016 when he was attending the Gushul Residency Program in Blairmore, Alberta, administered by the University of Lethbridge. While he and his friend were in Crowsnest Pass, they stopped into a local barber's shop for a haircut. Both the shop and the titular barber had a timeless quality.
"I'm interested in these histories in the landscape and the community and what these different aspects could say about the community in different time periods," Dirksen says.
"John the barber had his shop there in the 50s and 60s. He told us he cut Pierre Elliott Trudeau's hair during an election campaign. We spent the morning there, both ended up getting haircuts, and I took the photo of my friend in the early morning winter light."
Dirksen — also the first runner-up for the 2019 Philip B. Lind Emerging Artist Prize — says historical traces are a major theme in his work. Previously, he adds, he explored them through photographs of interiors where the layering of different time periods was visible.
His thesis exhibition, currently in development, has expanded that focus to Canadian history.
"It brings things together in terms of looking at the traces of history in the landscape, and different histories, including colonial histories and their relation to photography."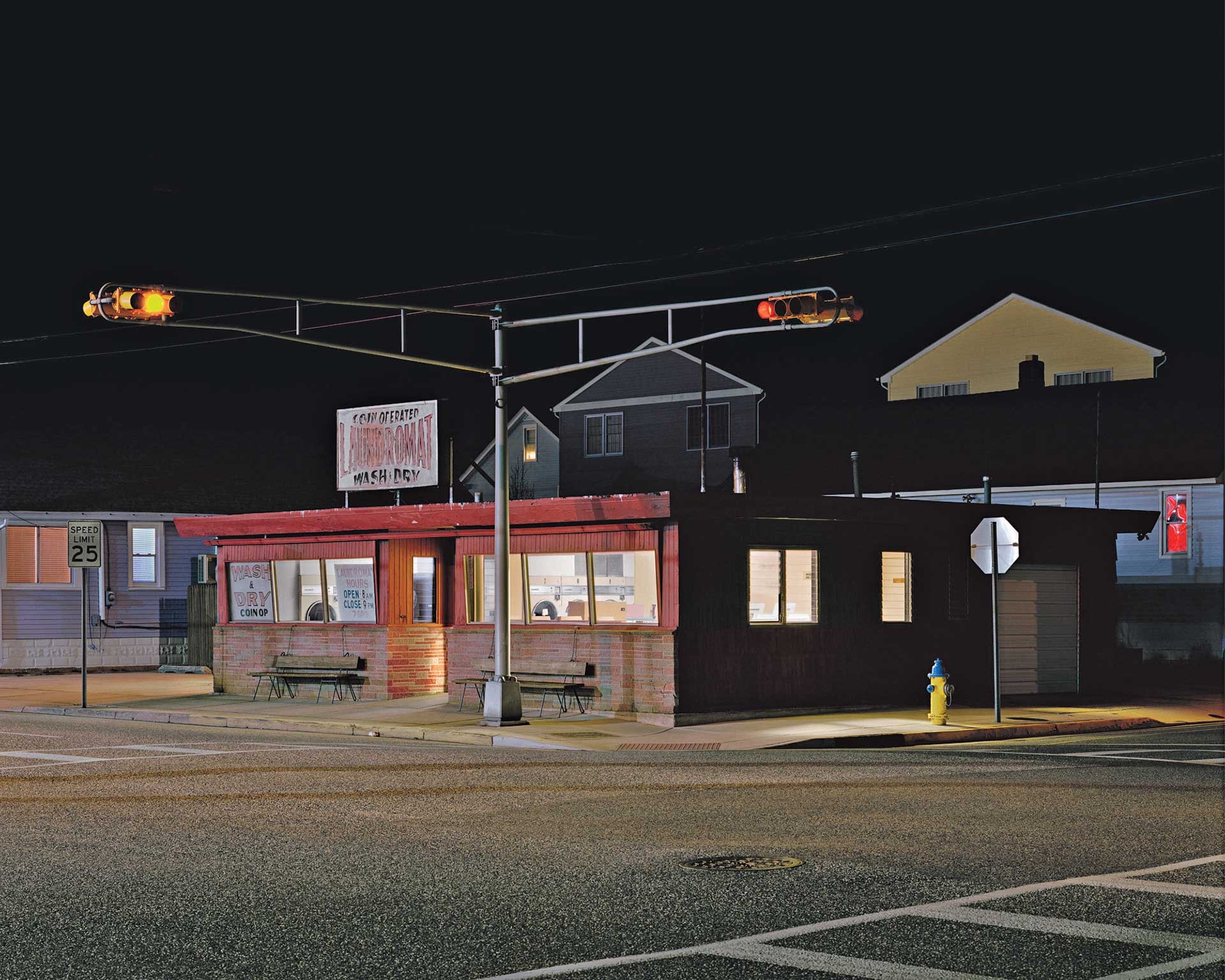 Laundromat (For Hopper), Matthew Brooks, 2018.
This is the second year in a row that Graduate student Matthew Brooks been long listed for the prize.
"I am honoured to make this list again and to be included amongst such strong artists. I'm glad that Concordia is well-represented on the longlist, since we have one of the strongest photography programs in Canada."
The photos selected for this graduating MFA student reflect an artistic practice that features hyperreal, cinematic photos of aging architecture and material culture that often blurs the lines between reality and fiction.
While he received an FRQSC Masters' research scholarship in 2019, a SSHRC Joseph-Armand Bombardier CGS Masters' scholarship in 2018, Brooks says it was the Roloff Beny Fellowship he received in 2017 that led him to travel and produce the body of work that was submitted to the jury for this award.
Find out more about Concordia's Department of Studio Arts in the Faculty of Fine Arts.
---