25 Concordia students join Ericsson's Global Artificial Intelligence Accelerator
Their AI and machine learning projects attract $1.2 million through a joint initiative with Mitacs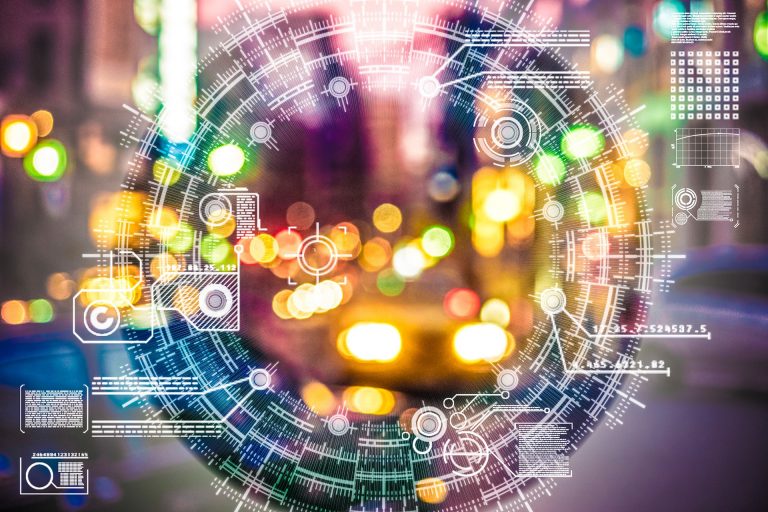 When Samr Ali, a PhD student in the Gina Cody School of Engineering and Computer Science, talks about machine learning and artificial intelligence, she cannot hide her excitement.
She's one of 80 graduate students participating in the Mitacs-Ericsson Global Artificial Intelligence Accelerator (GAIA) research initiative in Montreal.
Out of the eight Canadian universities involved, Concordia's delegation was the largest, with 25 students. Their projects attracted $1.2 million in funding from Mitacs-Ericsson.
"I will be working closely with likeminded people in a dedicated facility for researching artificial intelligence (AI) and machine learning (ML) techniques," says Ali. She is being supervised on this project by Nizar Bouguila, professor with the Concordia Institute for Information Systems Engineering (CIISE).
"It's so exciting for me to be able to see the impact of my work in real life and to be in a place that fosters teamwork and innovation. This is a fantastic learning experience for me."
GAIA gears up
Over the next three years, Ali and her peers will use AI and ML technologies to create data-driven, intelligent and robust systems, including a fifth-generation (5G) network in Canada. The GAIA hub in Montreal connects to a global network spanning India, Sweden and the United States.
"We are thrilled about this collaboration because it will help train highly qualified personnel in hot topics related to the development and application of AI techniques," says Bouguila, a machine learning expert. He is one of the seven faculty researchers at Concordia — along with Chun Wang, Jinqiu Yang, Abdelwahab Hamou-Lhadj, Jun Yan, Ciprian Alecsandru and Brigitte Jaumard — whose projects were accepted.
"We will work closely with Ericsson experts using real complex data, which is extremely challenging."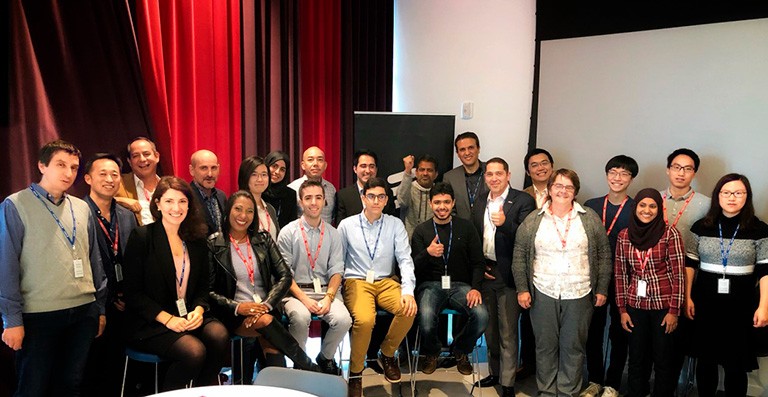 Twenty-five Concordia students are interning at the Mitacs-Ericsson Global Artificial Intelligence Accelerator.
Training tomorrow's workforce
Saman Bashbaghi, a senior data scientist at Ericsson GAIA, is leading the initiative and supervising students on site.
"We're interested in leveraging students' AI and ML skills, as well as training tomorrow's workforce," says Bashbaghi. "The ultimate goal of this collaboration is to address the challenges that exist in current wireless networks, as well as the opportunities in 5G and the Internet of Things (IoT). Students will also strive to solve real-world industrial problems and contribute to the development of smart cities, intelligent transportation systems, manufacturing and health care."
As 5G telecommunications networks develop to accommodate the coming wave of interconnected devices in society — sometimes called IoT — challenges emerge to keep end users healthy and happy.
Every research project at GAIA tackles a variety of different issues, but they all address the complexity of a 5G world in some way using AI and ML.
"To meet 5G requirements and the IoT, the objects don't need to have a lot of bandwidth, but you need to have a lot of antennas everywhere," says Jaumard, a network optimization expert and professor in Concordia's Department of Computer Science and Software Engineering.
She had three research projects selected for the Mitacs-Ericsson GAIA initiative and looks forward to visiting her students at the hub.
Mitacs makes it happen
Mitacs, a not-for-profit organization that fosters growth and innovation has a long history of supporting AI in Canada. It helps students apply their specialized expertise to business challenges while connecting highly skilled personnel with companies like Ericsson.
"We're proud to facilitate the next generation of research talent partnering with industry and advancing the AI ecosystem," says Eric Bosco, chief business development and partnerships officer at Mitacs. "The GAIA partnership and the Ericsson hub in Montreal strategically align deep-learning experts to further AI research and development."
Gabriel Garcia Curiel and Anna-Maria Moubayed, from the business development team at Mitacs, work closely with the Ericsson GAIA initiative and Concordia University to assess challenges and find the right researchers to advance the innovation process.

Learn more about the Concordia Institute for Information Systems Engineering at the Gina Cody School of Engineering and Computer Science.
---